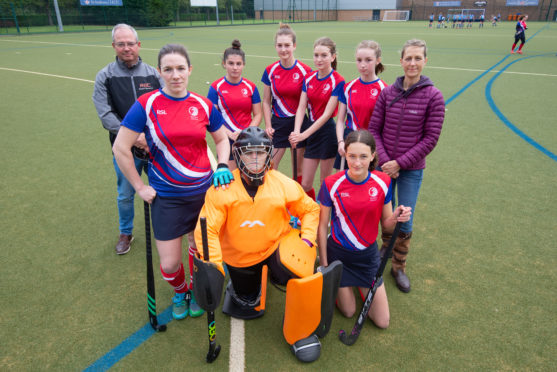 Hockey players lining up for a new home ground at Madras College say the pitches proposed are unsuitable for the game – because the fake grass is too long.
Two 3G artificial pitches are to be installed at the £50 million secondary school being built at Langlands.
But Sportscotland guidelines state 3G pitches are unsuitable for hockey training or matches and should be used for school hockey only up to S3.
With at least a dozen hockey teams vying for play time in St Andrews, Madras College Former Pupils Hockey Club were eager to play at the new school.
Approved plans for the school earmarked one of the two artificial pitches proposed for hockey and football.
Club secretary Jade Milne said they had since learned that instead of one astroturf and one 3G pitch there will be two 3G pitches.
She said: "Neither will be suitable for hockey. The blades of 'grass' on a 3G pitch are so long the ball doesn't travel.
"With a sand-dressed astroturf pitch they would be able to play hockey up to competitive and international level and extra-curricular hockey.
"Other sports including netball, basketball and tennis could also be played there."
The club, which has men's and women's teams, runs training sessions for children and Jade said: "The kids are absolutely gutted."
It currently plays at St Andrews University Sports Centre but demand for pitch time means some teams always lose out for home games.
She said: "We can't grow as a club. We are at the point where we are almost having to turn people away from training.
"When we saw they were going to put in a hockey pitch we thought we were finally going to have our own hub."
Louise Playford, service manager in the council's education department, said: "The artificial pitches which are being installed at Madras are multi-functional to give the broadest access to a range of sports.
"Madras is a community use school and we will welcome the community to continue to use the facilities in the usual way. "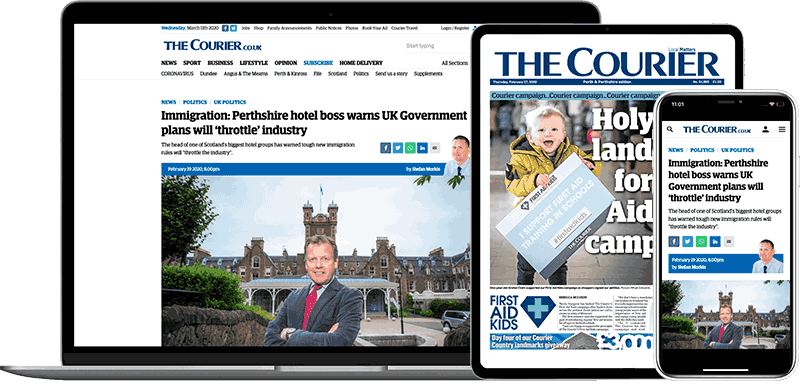 Help support quality local journalism … become a digital subscriber to The Courier
For as little as £5.99 a month you can access all of our content, including Premium articles.
Subscribe