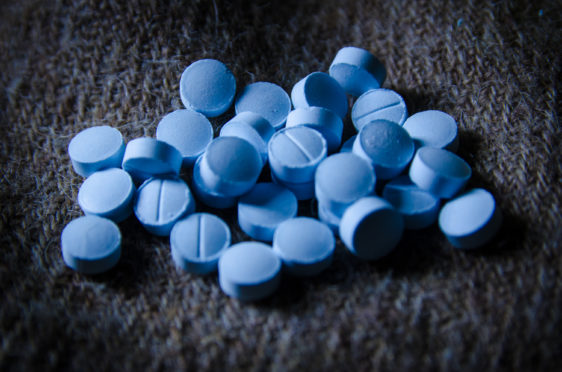 A spate of drug deaths has rocked a Fife community prompting fears a rogue batch of harmful pills is being sold in the area.
Five people are known to have died in the Levenmouth area in the past four weeks, with many believing fake Valium tablets are to blame.
Police investigating the deaths are remaining tight-lipped as they await the results of toxicology reports to establish whether they are linked.
No details of those who have died have been released but younger people have been involved and concerns are rife more people will die unless urgent action is taken.
Levenmouth SNP Councillor John O'Brien said it is time the community stands up to the problem blighting the area.
He said: "I've been contacted by countless numbers of people and most say the problem of "vallies" (Diazepam) is the cause of such distress and anguish right now.
"As a councillor for this community I can no longer just sit here and tolerate this while people die a needless death.
"Every one of us has a responsibility to educate ourselves, as well as our children, as to the real and serious dangers of what drugs are out there.
"We have to ask ourselves why people are still failing to take heed of the messages regarding these substances.
"Having lost my own son to solvent abuse I know first-hand the heartache and trauma that this kind of thing does to families."
Mr O'Brien said the drug problems in the area are being exasperated by poverty and the impact of Universal Credit.
"Tragically, Levenmouth now has some of the highest levels of poverty anywhere in Scotland with some turning to drug use as a means of escape.
"There is much good work going on nationally but we, as a community, also need to play our part in getting the message out there as to the dangers these substances present."
Martin Balmer, project manager for Addaction, a specialist harm reduction service based in Leven, said it was worrying to learn younger people were among those who have died.
He said: "Sadly the area suffers a high mortality rate in relation to drugs. However, deaths tend to occur more frequently among older people in their 30s and 40s with a history of drug taking and whose health has diminished over time, so to learn that there are younger victims within those deaths is worrying.
"Death is not usually from one substance but its use among a variety of others that has the devastating effect.
"We would continue to urge those users out there to get substances checked wherever possible from the services that are provided."