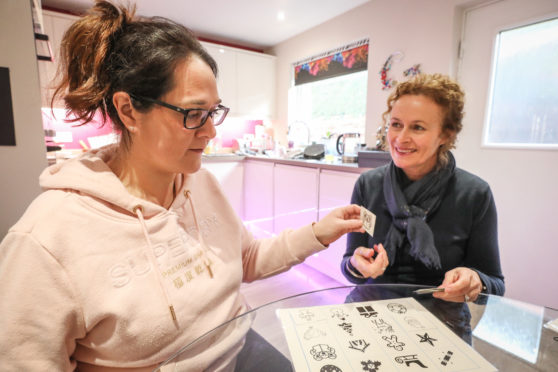 A pioneering stroke clinic has expanded across Tayside, after it was saved from closure at its base in Perth Royal Infirmary.
In March stroke survivors campaigned alongside Chest Heart & Stroke Scotland (CHSS) to raise £30,000 in less than 30 days in order to save and expand the service which provides survivors with one to one support and helps people adjust to home life.
Nine months later CHSS has rolled out the pilot across Dundee and Angus with funds being provided to give staff extra hours and resources to improve the service in Tayside.
One of the survivors availing of the new service is Karen Taylor, 40, who lives in Broughty Ferry with her 10-year-old daughter Emily.
Karen suffered a stroke in March which left her with serious aphasia, meaning she can only say and write key words.
It also affected her right-hand side and she is unable to use her hand and arm effectively and has impaired mobility.
Following the expansion Karen now receives help from Darlene Drummond, lead rehabilitation support coordinator at CHSS.
Darlene also helps Karen communicate and can translate using drawings, gestures and facial expressions.
Karen said: "The service has changed my life.
"The support I have been getting from Darlene has been so important for me to be able to get back to a bit of normalcy.
"I can't work or drive at the moment and taking my daughter to school and walking the dog are extremely difficult now.
"Darlene is helping me to get back to doing these things and have goals to work towards.
"It's not easy but I am determined to get my life back and be able to support my daughter as I did before."
Karen has been attending the Stroke Exercise Group in Dundee, which is affiliated to CHSS, where she meets other stroke survivors who help push her onward in her recovery.
Darlene believes that Karen has already made great progress in her recovery and is looking for more volunteers to help with the Tayside project.
She said: "Karen is one of the most motivated people I have ever supported and is extremely innovative.
"Her determination has meant that she has already made great steps in her recovery.
"We are desperately looking for volunteers to support the service expansion and work alongside stroke survivors to help them reach their goals."
Jane-Claire Judson, chief executive at CHSS, said: "It was fantastic to get so much support from the people of Tayside to raise £30,000 and be able to continue this project and expand it to Dundee and Angus.
"We want to ensure that this service continues to grow in Tayside and we will be hoping to take it to the next level with potential funding partners."
Anyone interested in volunteering should call 01382 775 854 for more information.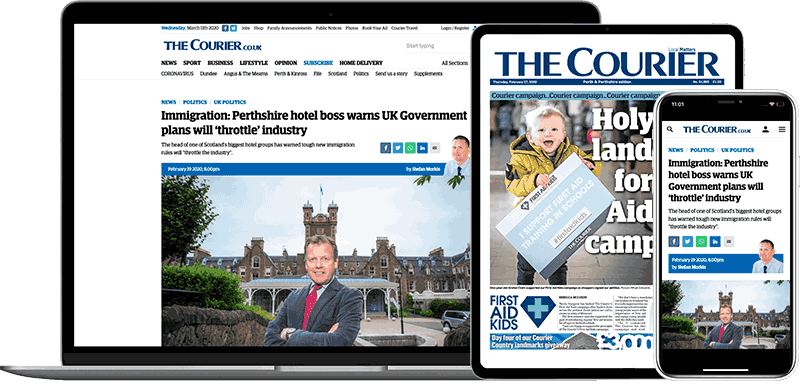 Help support quality local journalism … become a digital subscriber to The Courier
For as little as £5.99 a month you can access all of our content, including Premium articles.
Subscribe