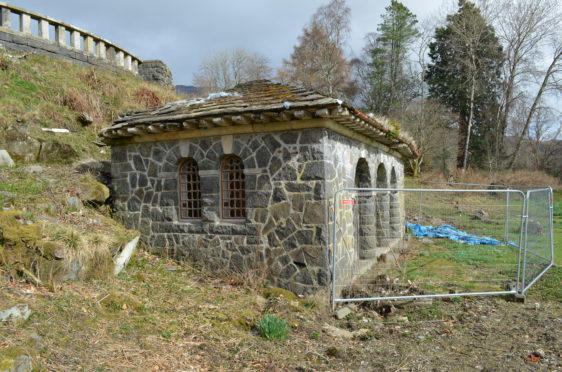 A crumbling Perthshire estate is being given a new lease of life with the restoration of its mansion and summerhouse.
The Dunira estate, which featured on Channel 4's "Britain's Lost Gardens", has a history dating back to 1784, when Edinburgh politician Henry Dundas purchased the property.
The mansion was destroyed in a fire in 1947, and the grounds fell into disarray, untouched for over 70 years.
New owner, Stuart Grant, purchased the property four years ago and has evolved Dunira into a sporting estate, with fishing, shooting and stalking.
Mr Grant is redeveloping the estate – which lies between Comrie and St Fillans – while keeping previous buildings' rich-history front of mind.
Roof truss firm Pasquill was brought in and used computer modelling to digitally plan for a reconstruction the building's curved roof.
Designer, Ian Haig, decided on barrel trusses, which provide structural integrity and negate the need for steel and concrete while also creating the required curvature.
Mr Haig said: "This project has been enjoyable to be a part for its unique challenge and the 200 years of history associated with the site. We are proud to have accomplished a rebuild that is securing the estate for future generations to enjoy.
"It has been a project that combines innovative technology and history. Our design software and expertise will ensure the building will stand the test of time."
Dunira was put on the market for £750,000 in 2016 with a condition attached that the gardens must be restored.
The property was bought in 1784 by Henry Dundas, the 1st Viscount Melville, as a refuge from his life in politics in Edinburgh.
He immediately set about transforming the lands into scenic gardens, complete with woodland walks and bridges over serene burns.
In the early 20th century top gardener Thomas Mawson called it "one of the most beautiful estates it has ever been my pleasure to study".
The house was used as a convalescent home during the Second World War but burned down shortly afterwards.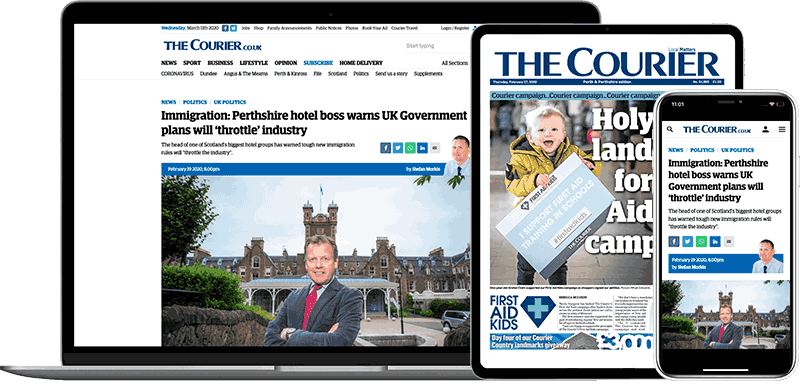 Help support quality local journalism … become a digital subscriber to The Courier
For as little as £5.99 a month you can access all of our content, including Premium articles.
Subscribe