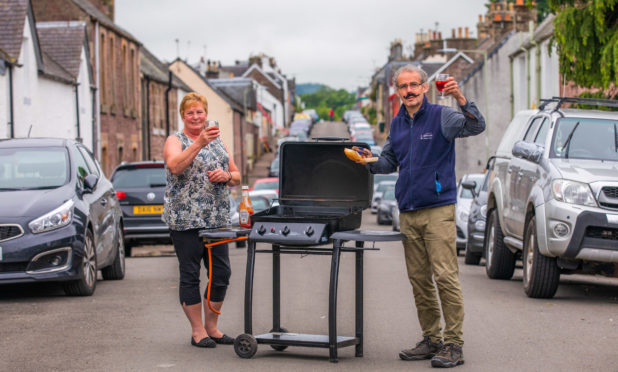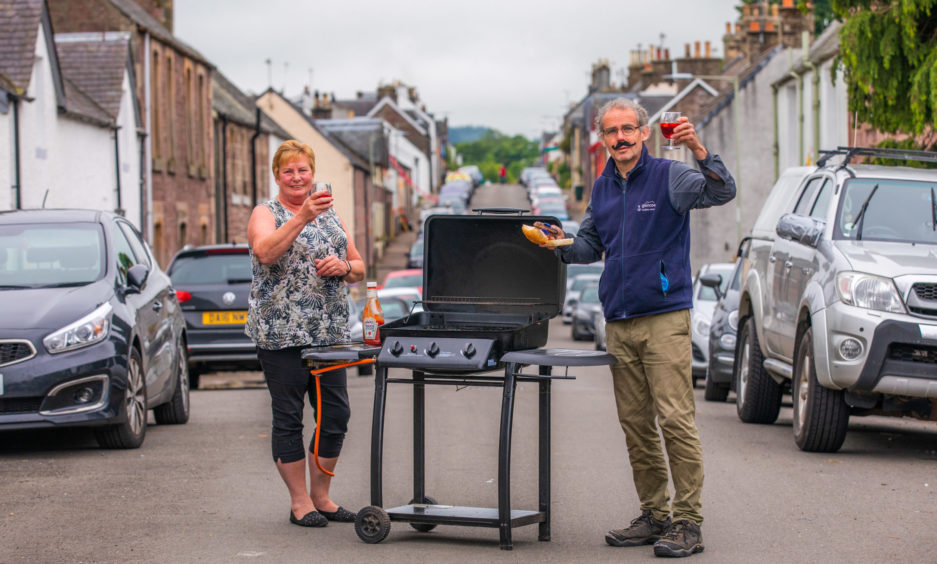 Perthshire villagers who were left crestfallen by the cancellation of their traditional summer gala have cheered themselves up with a massive barbecue party.
Around 450 households across Blackford got cooking this weekend, after the local gala week committee secured funding to buy everyone sausages, rolls and disposable barbecue kits.
An army of 30 volunteers set out to deliver the goods – including vegetarian sausages – on Saturday morning so people could enjoy a meal in their gardens that afternoon.
The mission to treat the entire village was backed with a £1,624 award from the National Lottery Community Fund.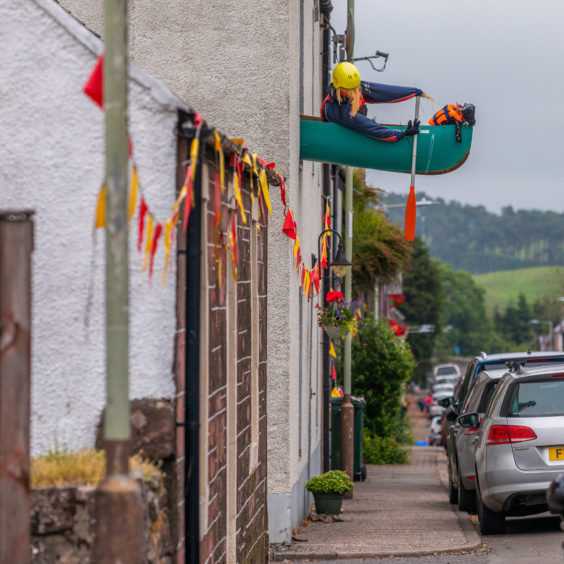 Although the gala day was called off, residents still managed to host some events and activities including a spectacular scarecrow competition.
Families throughout the village decorated their homes with colourful creations, including Thunderbirds characters, a rugby player and – perhaps most bizarrely – a canoeist paddling out of the side of a house.
Board member Gordon Roy said: "It was a great success. The smell of everyone cooking sausages in their gardens was just amazing.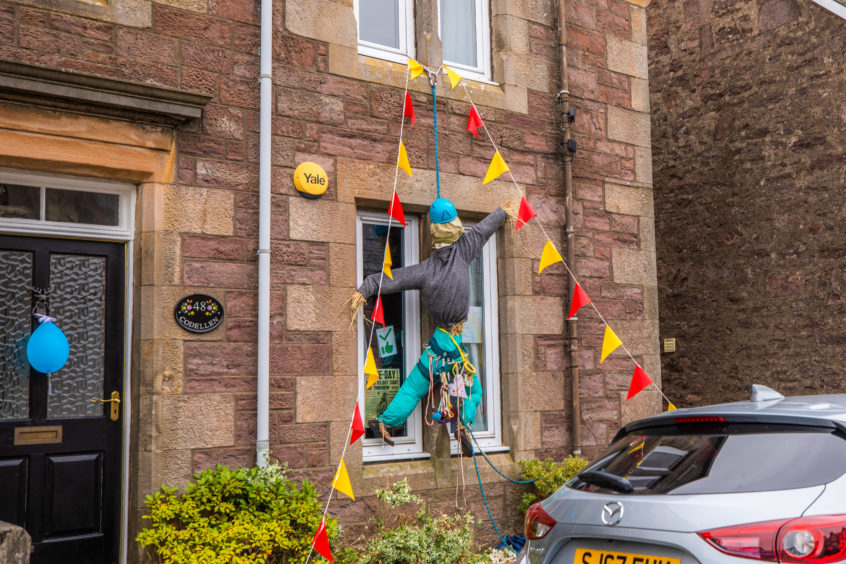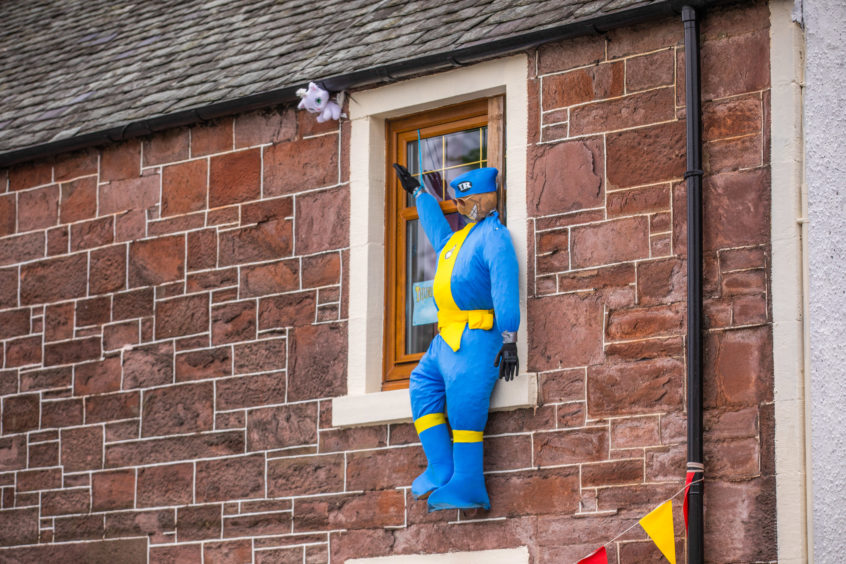 "Obviously, people were disappointed that the gala couldn't go ahead as usual this year, but we still wanted to do something to celebrate."
The boxes of sausages – a total of eight per household – were loaded up at Simon Howies' butcher shop in Dunning and distributed around a one-mile radius.
The village put on a reduced programme of activities online and people got into the gala spirit by entering competitions, giving virtual concert performances or delivering materials to neighbours.
Mr Roy said the lottery funding had allowed organisers to give them something back and finish the week all doing the same thing  – apart, but together – by sitting down to a freshly grilled roll and sausage.
Mary Little, who has lived in Blackford for more than 35 years, praised organisers for the village-wide cook-off.
The 64-year-old has been shielding since March because she has pulmonary fibrosis but has spent lockdown sharing plants from her garden, raising money for the NHS and phoning locals who are in need of someone to chat to.
"I a very grateful for what I have here in the village," she said. "It's great I am able to contribute to the community even though I'm not getting out. Events like the gala BBQ are for all of us to share in our own households whilst others are doing the same, whether it's across the fence or across the street."
Neil Ritch, Scotland Director for the National Lottery Community Fund said: "I would like to congratulate Blackford Gala Day Committee on their award. Theirs is an important project which will help people get through the current crisis and a great example of how our grant holders are stepping up to support their communities."