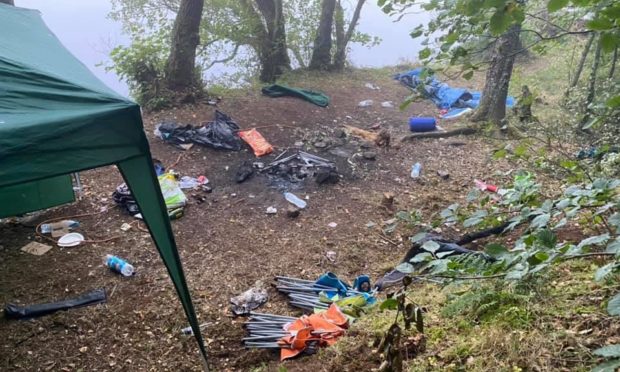 Highland Perthshire residents were left "heartbroken" after discovering an abandoned campsite, complete with marquee, just days after a community litter pick at Loch Tummel.
Dirty campers left broken bottles, power cables, tents, mattresses and chairs, as well as the marquee, strewn across the waterside of the beauty spot over the course of last weekend.
Local businesswoman Jennifer Macintyre said she also found traces of drug use at the abandoned campsite as she called for police officers to take action against illegal activity in the area.
The disgusted owner of The Stable Loft cleared the mess up on Wednesday morning after helping the community litter pick remove 300 kilos of rubbish from the banks of the loch on Friday.
Jennifer said: "The residents are really fed up now, we've been through a lot.
"It was so disappointing finding that on Monday. It's just heart-breaking when you put in that much effort (on Friday)."
Furious Highland Perthshire residents call for patrols after dozens of dirty campers descend on beauty spot
With police patrols and traffic wardens being put in place to combat parking along Foss Road, Jennifer believes they also need to tackle the anti-social behaviour on the loch.
She said: "There were bottles just thrown everywhere, six tents, blow up mattresses, dirty pants and trainers – I don't think they took anything back with them.
"There were lots of little clear plastic bags that were clearly drugs, some still had white powder in them.
"The police need to do more. We need more enforcement of the law. They are breaking the law.
"There's got to be a number of laws they are breaking. By the amount of rubbish they left fly-tipping is one of them."
The businessowner collected 12 to 15 bags of rubbish from the campsite alone and said the fully functioning marquee, which was in "pristine condition" would be donated to the local Scouts group.
Police Scotland were in the area on Sunday giving out parking tickets but Jennifer fears that won't serve as a deterrent to the ongoing problem that has blighted the loch side for months.
Traffic wardens to patrol Highland Perthshire beauty spots this weekend as tourists warned of fines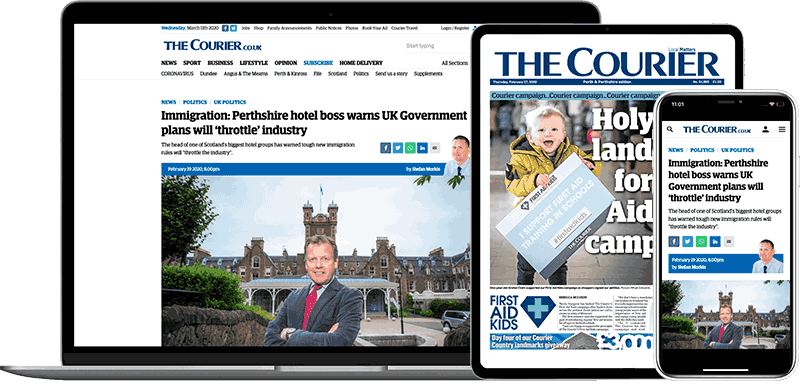 Help support quality local journalism … become a digital subscriber to The Courier
For as little as £5.99 a month you can access all of our content, including Premium articles.
Subscribe