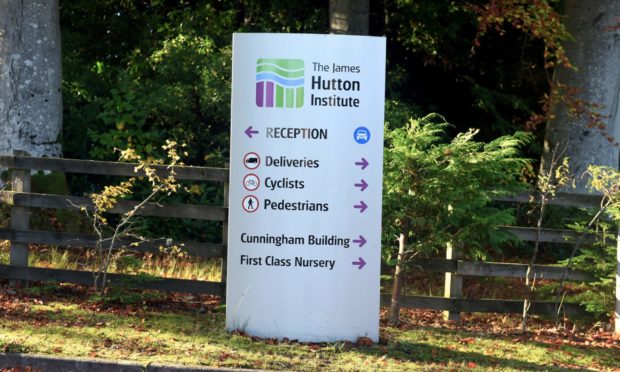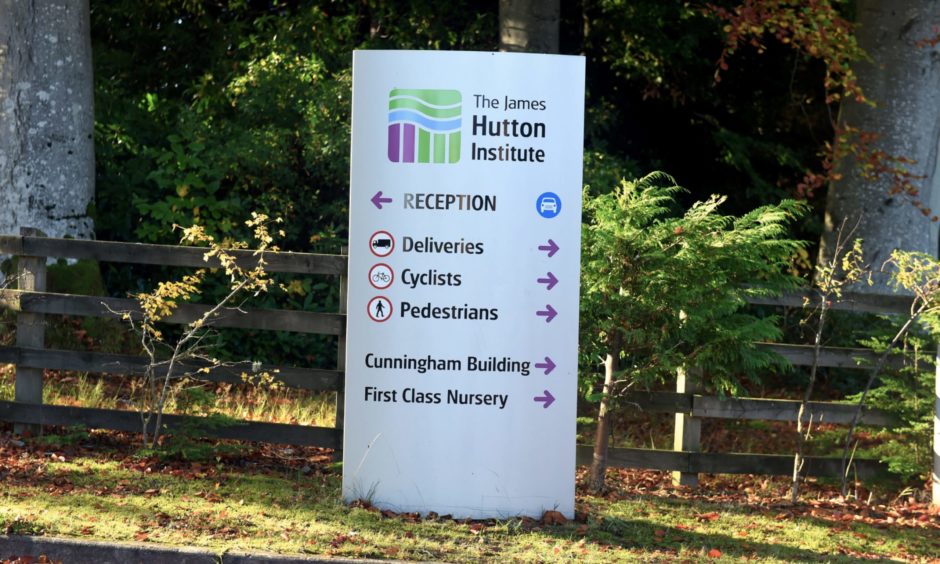 Bosses at a Tayside research hub have been given approval to proceed with ambitious expansion plans as soon as funding is available.
The James Hutton Institute proposal for an international barley hub and advanced plant growth centre at its Invergowrie base received planning permission on Wednesday.
Perth and Kinross Councillors said the institute, which is already a world leader in global crop research, was on the brink of a major step forward and called for the funding to be delivered promptly.
The scheme will be bankrolled by tens of millions of pounds of Tay Cities Deal cash.
The £700 million deal, which will pay for a series of projects across Tayside and Fife and create thousands of jobs, was agreed two years ago but funding from the Scottish and UK governments has yet to be signed off.
The James Hutton Instiutute scheme will involve some redevelopment and building work at farm buildings in the Invergowrie complex, including building new units and roads.
The institute's scientists say the barley hub will help them convert their research into economic benefits for the food, brewing and whisky industries, while cementing the institute's reputation as an internationally recognised training and development centre.
The plant growth centre will help the team develop its vertical farming technology.
Speaking as the planning and development management committee agreed the application, councillor Willie Wilson said: "The work done at the institute is world-leading in terms of plant ecology and research.
"Today is a really historic occasion for us to be able to give approval to this.
"It is of huge importance locally but it also affects things worldwide. I'm not just happy, I'm enthusiastic. I'm pleased to bits, it's a major step forward and I wish them well."
In September, The Courier reported the investment could be in jeopardy if Tay Cities deal cash is not handed over in the next five years.
Concerns were rasied about it becoming outdated compared to future technology and unviable to increasing construction costs.
It is hoped the funding will be freed up shortly.
The hold up has been due to discussions with the UK government over whether the money in the Tay Cities Deal is made available over a 10-year or 15-year time frame.
Perth and North Perthshire MP Pete Wishart revealed last week that the cash could be just weeks away as reprofiling talks within the Scotland Office near a conclusion.
1
For as little as £5.99 a month you can access all of our content, including Premium articles.
Subscribe