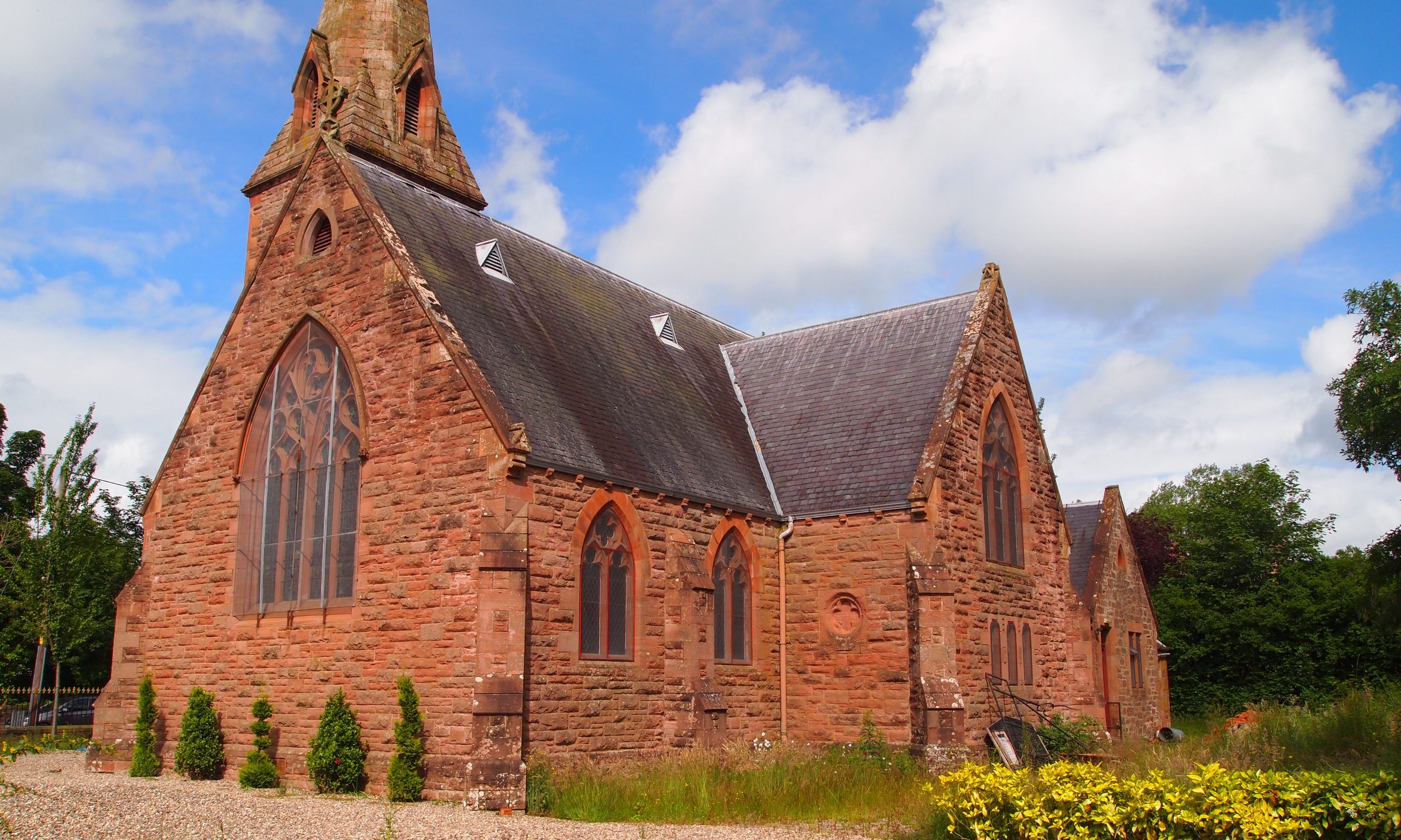 A landmark Perthshire church, which was abandoned by its congregation amid mounting upkeep costs, could be converted into a family home.
Plans have been lodged to transform the 128-year-old Riverside Methodist Church at Rattray.
Developers hope to breathe new life into the building, which has a sandstone steeple, after church leaders took the difficult decision to move out last year.
The transformation plan has been drawn up by agents IMAC Architecture on behalf of new owner Ian Johnstone.
It is understood that if planning permission is granted, the church could be sold on again.
Ian MacGregor architectural consultant at IMAC said the redevelopment would re-energise the area.
"I think that this could be a very positive project for the community," he said. "It will be good to bring life back into the area again.
"Our client was keen not to have the church lie empty. We know there's another church not far from here which has been closed and on the market for more than 10 years. We didn't want that to happen at Riverside."
He confirmed that a large stained glass window that honours the Labour Corps regiment, which fought in the First World War, will be retained. "To ensure the war memorial window remains fully protected, we are seeking approval to fit a replacement clear Perspex sheet material to enhance the visibility of the window and also provide internal lighting to allow the window to be backlit in the evenings."
The plans involve transforming the main body of the church into an open plan area with three bedrooms.
The outside of the building will be largely untouched.
The plans have been lodged with Perth and Kinross Council and a public consultation is underway.
In a statement last year, church elders said they could no longer afford maintenance costs for the 200-capacity building.
Minister the Rev John Butterfield said last year: "This beautiful building has been the home for Methodist congregation in Blairgowrie and Rattray for over 100 years, but it is now time to move on.
"The Methodist church has played an important part in the community life of 
the locality and has been involved 
ecumenically with other local churches. We hope that this involvement will continue."
A large organ was removed from the church in April, 2015. It has been transferred to a church in Seville, Spain.