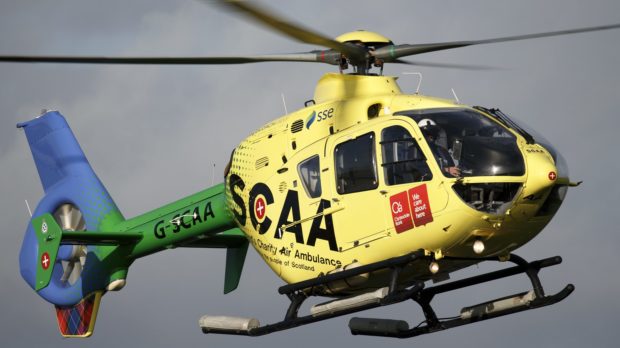 Scotland's only charity air ambulance crew is celebrating a £40,000 windfall from one of the country's oldest causes.
St John Scotland, which can trace its roots back to the time of the Crusades, presented its huge donation to the SCAA team at their Perth Airport base.
The local branch of the historic St John charity raised £20,000 with a successful Festival of Youth event in Perth earlier this year. Charity bosses then match funded the proceeds with another £20,000.
St John Perth and Kinross chairman John Ferguson-Smith and executive director Angus Loudon presented the donation to SCAA chief executive David Craig.
Dr Ferguson-Smith said: "This was only possible because of the tremendous and generous support we received from musicians, singers and the audience at our Festival of Youth in Perth Concert Hall.
"This was a showcase of the youth talent in this part of Scotland. Participants came from a whole range of schools and from the world of youth dance to make this a truly exceptional event."
He added: "Not only did the young people provide a really special spectacle that night, but they have also contributed greatly to the life-saving purposes of St John Scotland and of Scotland's Charity Air Ambulance."
Mr Loudon said: "This donation fits into our ethos of caring for others in need and distress. As a charity, we place our emphasis on saving and enhancing lives in a variety of ways – from mountain rescues to casualty transport – and we very much admire the work of the air ambulance in rescuing and treating patients."
SCCA's David Craig said the donation would make a significant contribution to the life-saving service.
"We are extremely grateful for the support shown by St John Scotland at both local and national level," he said. "Not only has St John Perth and Kinross worked extremely hard to stage an outstanding Festival of Youth fundraiser for us, but St John Scotland nationally has shown its support for SCAA by matching the sum raised to make this significant £40,000 contribution."
He said: "Like St John Scotland, SCAA is dedicated to saving and improving lives and we rely completely on public donations to sustain our service. The donation will make a real difference to people's lives and wellbeing as we fly to time-critical emergencies across Scotland.
"All those involved with St John Scotland can be assured that their support is part of a vital funding stream that really does save lives."
As a priory of the world-wide Order of the Hospital of St John of Jerusalem, St John Scotland's history goes back to the 11th Century crusades, but today its members concentrate their work on modern services and issues.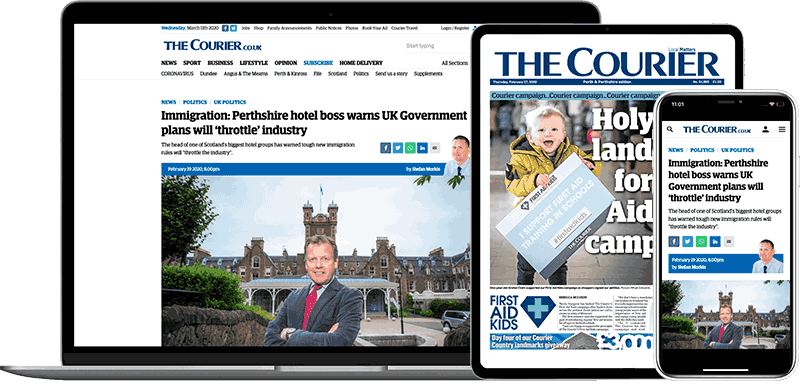 Help support quality local journalism … become a digital subscriber to The Courier
For as little as £5.99 a month you can access all of our content, including Premium articles.
Subscribe