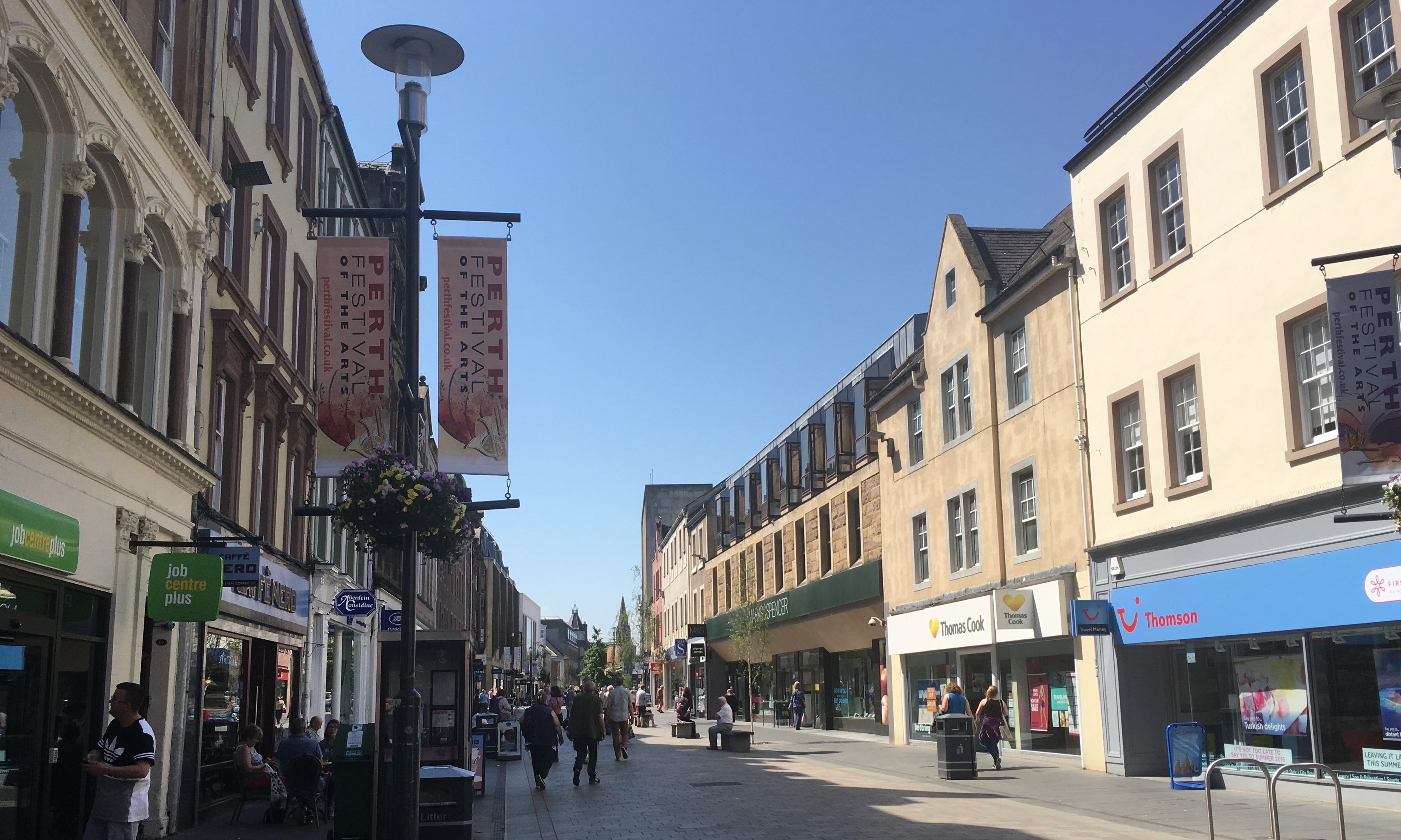 Retailers in Perth remain "worrying vulnerable" to closure following a year of hardship for city centres across Scotland, senior politicians have warned.
Perth was identified as having the second highest closure rate of any city or town in Scotland at 7.2% in a new report into the state of the UK high street.
There remains plenty of good news as Perth has fared better than most Scottish centres at attracting new businesses.
A range of independent traders have been taking shape in recent weeks alone at the foot of the High Street.
Nonetheless the volatility in the local market is a significant cause for concern, with the permanent closure of twelve retailers between January and July this year linked to high business rates and "poorly organised parking".
The retail report from Price Waterhouse Coopers showed that, in percentage terms, there were more shop closures in Scotland than the rest of the UK.
Mid-Scotland and Fife MSP Liz Smith believes more must be done to help business owners stay in business and support those just starting out.
"This bi-annual survey highlights the continuing vulnerability of retailers across the UK but especially in Perth, where the closure rate is the second highest in Scotland," Ms Smith said.
"High business rates coupled with poor parking provision has seriously impacted the profitability of town centre retailers.
"Although the report only includes data for Perth city, this pattern of shop closures is true of high streets across the region.
"More must be done to reduce the rates burden whilst also helping businesses diversify and identify new revenue streams — including click and collect and e-commerce.
"Encouraging entrepreneurs to set up shop is important and for that to happen we will need to see greater incentivisation in order to make the price of failure less costly."
Data within the report also highlighted a significant number of bank branch closures across Scotland — a trend that has proved controversial as many consumers still value traditional face-to-face banking.
In recent months, Perth has faced the loss of its flagship independent retailer — the giant department store McEwens of Perth — which disappeared in May after nearly 150 years of trading.
The business went into administration in March, triggering a debate over the future of the city centre and leading to calls from local shopkeepers for additional support.
Another long-time business on the High Street — china and glassware shop Wm Watson & Sons, a fixture on the city's High Street since 1900 — announced last month that it would close.
Owner Kerr Watson said changing tastes had played their part but that business rates were the most significant hurdle.
In the face of that, T. Paterson Jeweller, founded in 1832, has announced the largest expansion in the history of the family business.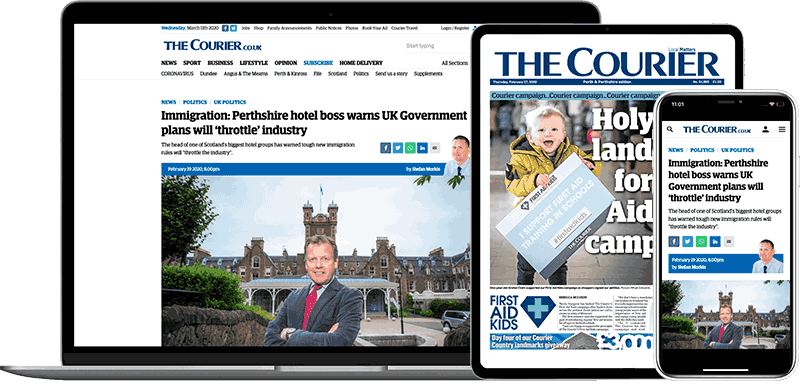 Help support quality local journalism … become a digital subscriber to The Courier
For as little as £5.99 a month you can access all of our content, including Premium articles.
Subscribe