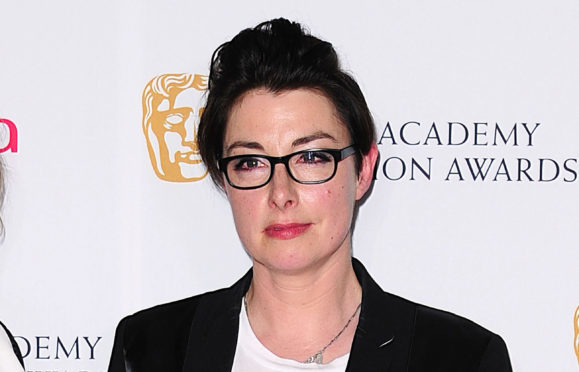 Television personality Sue Perkins has agreed to help Perth and Kinross Scouts with a major fundraising campaign.
The former host of The Great British Bake Off will be interviewed at North Inch Campus Theatre, as the youngsters raise money for the World Scout Jamboree in the US next year.
Sue will be joined by her partner and TV presenter Anna Richardson at the event next month as they discuss her new book, her recent travels and her time on Bake Off and take questions from the audience.
Twelve Perth and Kinross scouts have been selected to head out to West Virginia next year for the world-wide event.
It is the biggest contingent the local group has ever sent and members will have to raise £20,000 to pay for the 14-17-year-old's travel costs.
Deputy district commissioner at Perth and Kinross Scouts, Chris Kirk, said Sue Perkins' support would make all the difference to their efforts.
He said: "The parents pay part of the trip but we have to raise £20,000 over the next year. We have had bag packing events and whisky tastings, but this will be the biggest of the lot.
"It will never happen again – it really is an absolute one off. We would have to do around half a dozen bag packs to get close to what we will raise here.
"Sue capped the price of the ticket to try and make it as accessible as possible. The venue holds around 350 people and we hope we can have a full house."
The 24th World Scout Jamboree will take place between July 22 to August 2 next year and will give youngsters the chance to learn about different cultures.
Mr Kirk said the Perth and Kinross team were proud of their participants.
"Usually we only have around four or five heading out," he said.
"They have been picked on merit, with around 40,000 taking part from across the world.
"They will spend a few days before the event sightseeing before spending 10 days on camp.
"After that they will spend five days at their new friends' homes in America and Canada."
The night with Sue and Anna takes place on Saturday 25 August at 7.15pm.
Tickets are priced at £20 and can be purchased by emailing wsjpks@gmail.com.