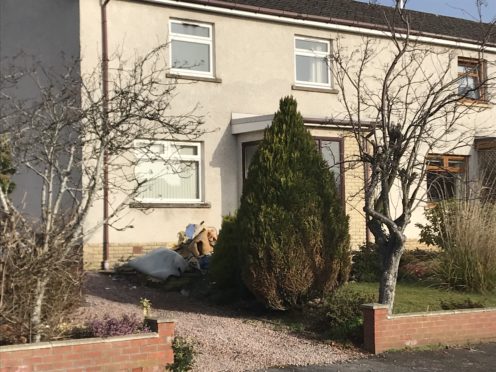 A family of four were just minutes from disaster when their Blairgowrie home caught fire.
The group were treated for smoke inhalation following the blaze in a first-floor bedroom in Moyness Park Drive in the early hours of Tuesday morning.
It is believed one of the adults smelled burning and the family were able to evacuate before the fire could take hold. They are now thought to be staying with family nearby.
On Tuesday, the driveway of the semi-detached property was littered with blackened debris, including insulation and children's toys.
One neighbour, who did not want to be identified, said he had been told had the emergency services been alerted just five minutes later, both the family's home and the one adjoining it would have gone up in flames.
He said: "She was in the room with the baby when she smelled burning and they all got out.
"The fire service said that if it had been just five or ten minutes later then both houses would have been up. They don't know what caused it yet.
"The first I knew of it was a chap on my door at 2.30am and there were two fire engines in the street.
"The family is all OK – they were treated in the ambulance but they didn't have to go to hospital."
A spokesman for the Scottish Fire and Rescue Service confirmed they had attended.
He said two units from Blairgowrie used equipment including breathing masks and a thermal imaging camera to carry out the rescue and extinguish the fire.
"We were called to Moyness Park Drive at 2.28am to a dwelling fire," he said.
"The fire had broken out in a first floor bedroom. Two adults and two children were treated for smoke inhalation."
While firefighters were tacking the blaze, a nearby water main was damaged.
Scottish Water remained on-scene to carry out emergency works.
A spokeswoman said: "Following a fire this morning, brought under control by the Fire Authority, Scottish Water attended Moyness Park Drive, Blairgowrie to replace a short section of water main that was damaged during incident.
"The repair was completed by late morning. We would like to apologise for any inconvenience caused and thank the local residents for their cooperation."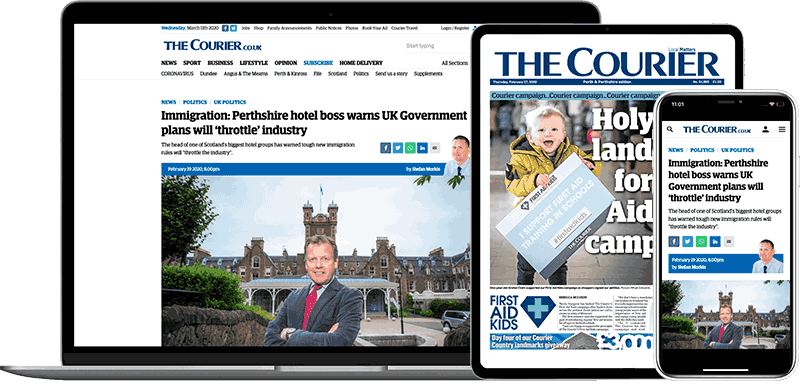 Help support quality local journalism … become a digital subscriber to The Courier
For as little as £5.99 a month you can access all of our content, including Premium articles.
Subscribe