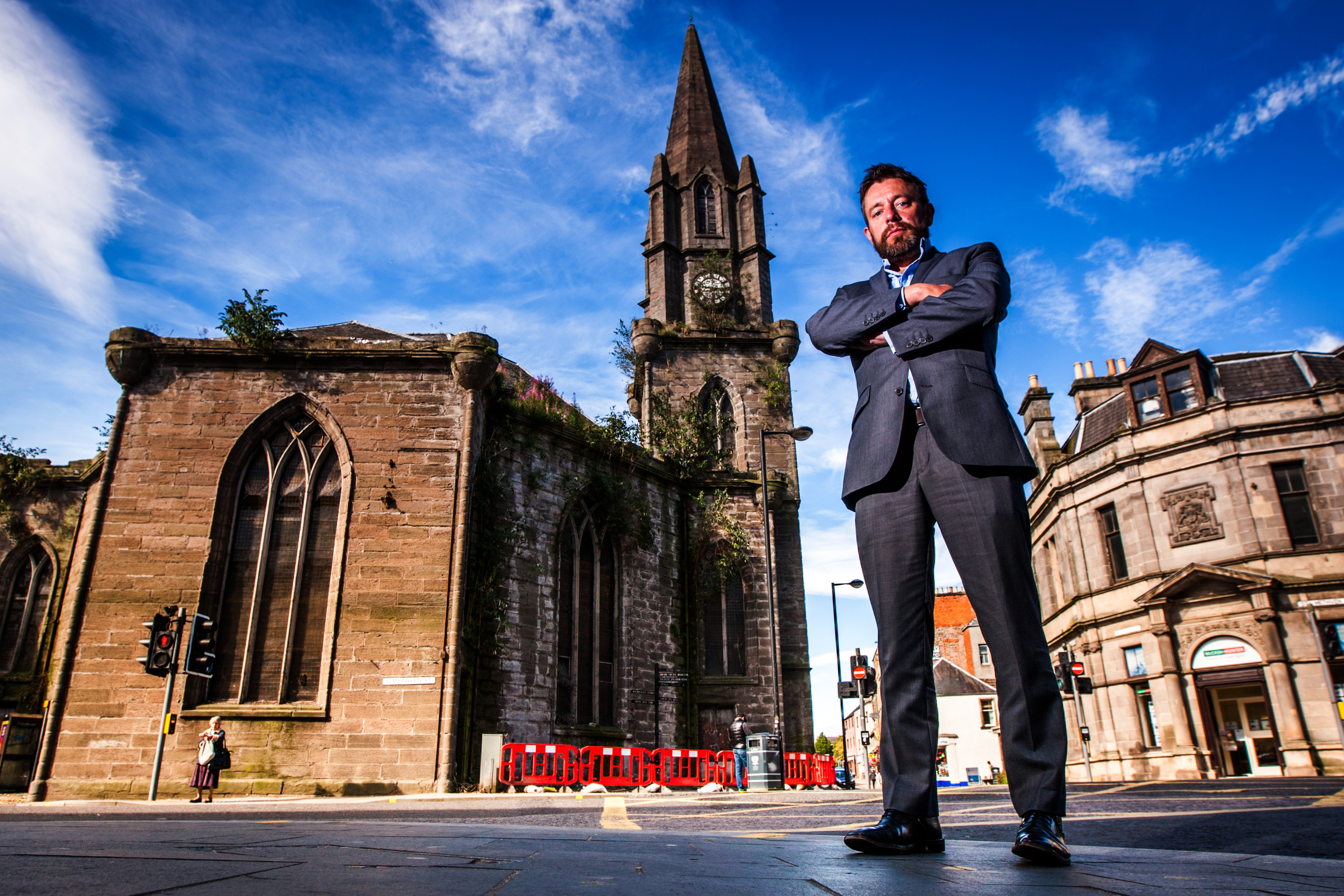 A long-running saga surrounding a dilapidated former Perth church looks set to continue with its owner claiming the run-down building could be sold in a matter of weeks.
James Boyd, who faces a bill of around £400,000 for urgent repairs to St Paul's Church, said he has held talks with Perth and Kinross Council regarding the future of the building.
The owner of Arengate Ltd was presented with an urgent repairs notice by the local authority and this stated he had to carry out necessary work on the building by June 1.
However, this was put back following the church owner claiming he would begin the work in early July.
This never took place and the council are currently in the process of lining up a contractor to do the repair work. The work is set to begin in September and its cost – estimated to be around £400,000 – will be billed to Mr Boyd.
This looked like the next stage in the saga which has run since St Paul's Church since it closed its doors in 1986.
However Mr Boyd told The Courier the building could be sold over the next few weeks.
He said: "Discussions are on-going with the council regarding the future ownership of the church and will be resolved in the next two to three weeks."
A spokesperson for Perth and Kinross Council confirmed talks had taken place with Mr Boyd but stressed they will press ahead with appointing a contractor to carry out the urgent repairs at St Paul's Church.
"The council can confirm it is in communication with the owners of St Paul's Church regarding the building's future," she said.
"We are also continuing with the procurement process for the urgent works that the building requires. The council is working towards finalising the procurement of a contractor and contract administrator to carry out the required works on St. Pauls' Church.
"It is estimated that the works will begin in September."
The dilapidated building has become the home for hundreds of nesting pigeons, with Mr Boyd previously stating he would have to cull the birds and arrange for the inside of the former church to be decontaminated.
He also recently claimed he would be willing to invest £1 million in the building if this was matched by the council.