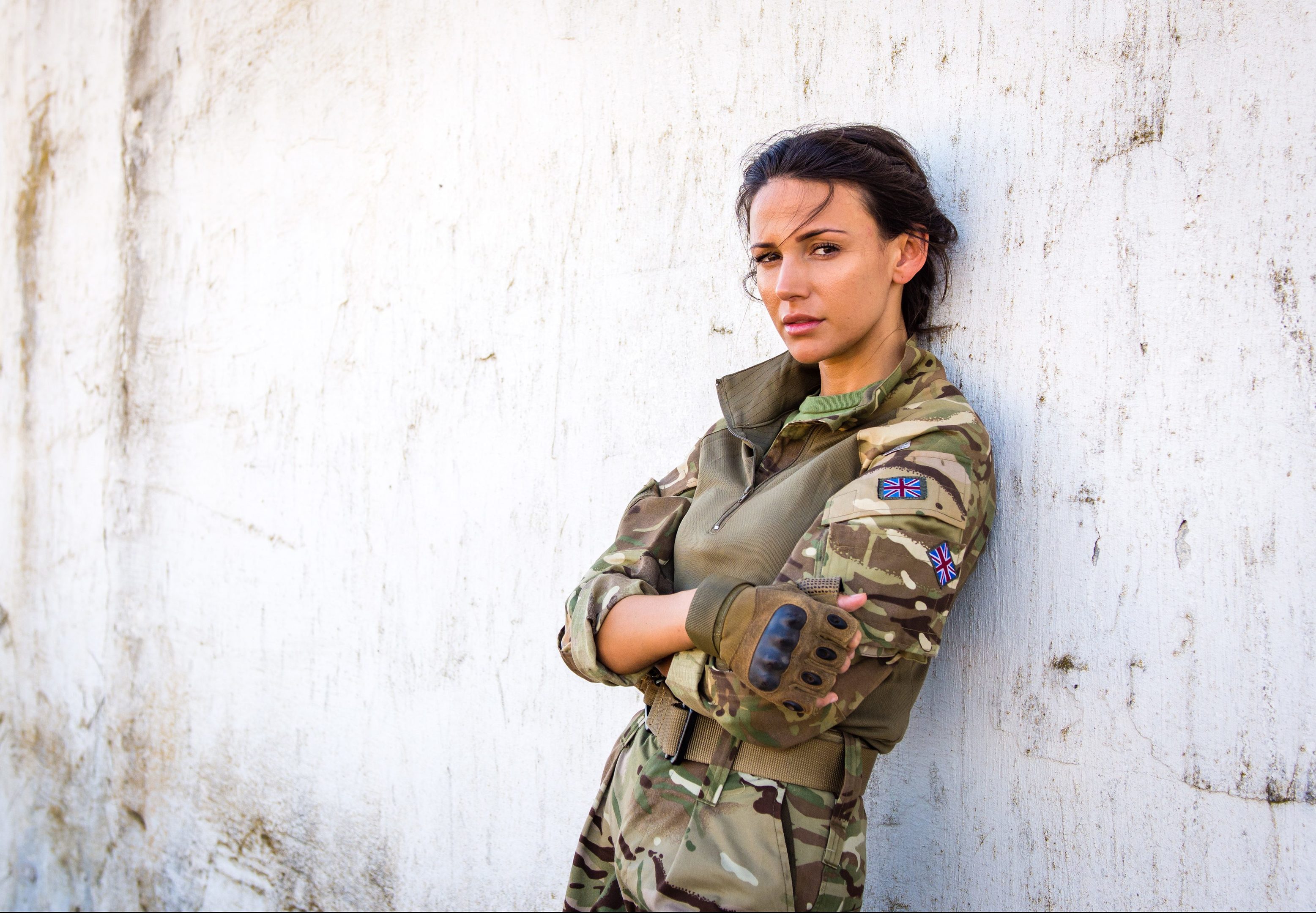 A Perthshire army medic has revealed how she helped inspire the lead character in the hit BBC drama series Our Girl.
Former Blairgowrie High pupil, Sergeant Victoria Bruce from Alyth, mentored actress Michelle Keegan as she prepared for the role of Lance Corporal Georgie Lane.
The 28-year-old from the Royal Army Medical Corps has been delighted how the celebrity has portrayed the role medics play in the army.
Victoria was approached and asked if she would help the former Coronation Street actress to prepare for the role by giving her an insight into the life of a combat medic on the frontline.
The pair even appeared on television's One Show together to explain how Michelle had tackled her latest role.
"She was so lovely and down-to-earth and very keen to learn," said Victoria who is in charge of training at the 22 Field Hospital at Keogh Barracks in Surrey.
"She asked me simple things like how I put my hair up under my helmet and how I ran with a heavy pack on my back without looking like a girl.
"She also wanted to know how I coped when I was a lone female in the field surrounded by men and if it was easy to become one of the boys.
"I told her you have to give as good as you get."
Victoria has been avidly watching Our Girl and said the actress has been "doing us female army medics proud" and said the show had been realist, albeit dramatised for entertainment.
"Overall, the show is realistic in its portrayal of a woman working as a medic on the frontline and I hope it will encourage more young women to seek a career in the army," she said.
Victoria had always wanted to be in the services and was only 15 when she got on the bus to Dundee to go to the recruitment office to find out about signing up.
"I joined the army in January 2005 and have never looked back," said Victoria.
She has just returned from Kenya and has done two tours in Afghanistan and one in Iraq.
Her career has been tinged with sadness from the loss of friends and colleagues.
"I've lost many friends over the years, the most recent being Corporal Channing Day in 2012 in Afghanistan," she said.