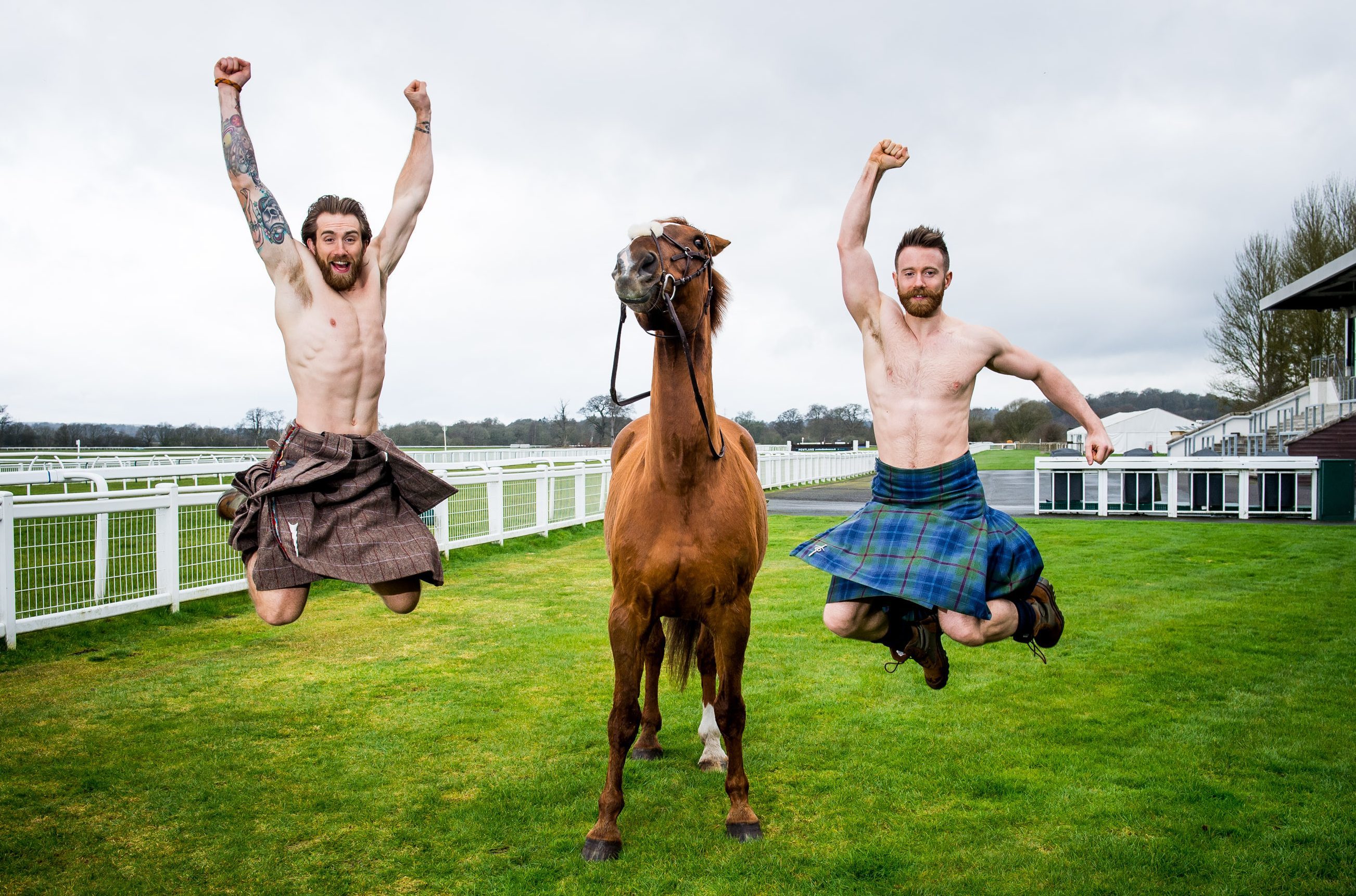 Perth Racecourse is gearing up for its season opener — The Perth Festival — with the help of the famous Kilted Yogis, Tristan Cameron-Harper and Finlay Wilson.
Tristan and Finlay have made kilted yoga famous over the past few months by being photographed doing yoga in some of Scotland's most picturesque locations.
With its panoramic views of the countryside, Perth Racecourse was an obvious next choice for the pair and, with hundreds of thousands of followers, it is hoped they will help promote the track to a new audience.
The Perth Festival, run over three days, is home to the £20,000 Highland National which is always hotly contested by top trainers from Scotland, England and Ireland. The Highland National is the highlight on the card for the large Friday afternoon crowd.
There will be 15 days of racing this year and with a new £250,000 irrigation system in place and a 10% increase in prize money, the venue is hoping for its best season yet.
Hazel Peplinski, chief executive of Perth Racecourse, said:  "We've invested heavily in our new irrigation system and with increased prize money we hope to catch the eye of more horsemen across the whole of the UK and Ireland.
" While we do share the same week as the Punchestown Festival this year, we already know that the likes of Gordon Elliot, currently the leading trainer in the Irish Championship, has already studied our programme and earmarked his contenders for a typically powerful Scottish raid."
The Perth Festival takes place from Wednesday April 26 to Friday April 28.