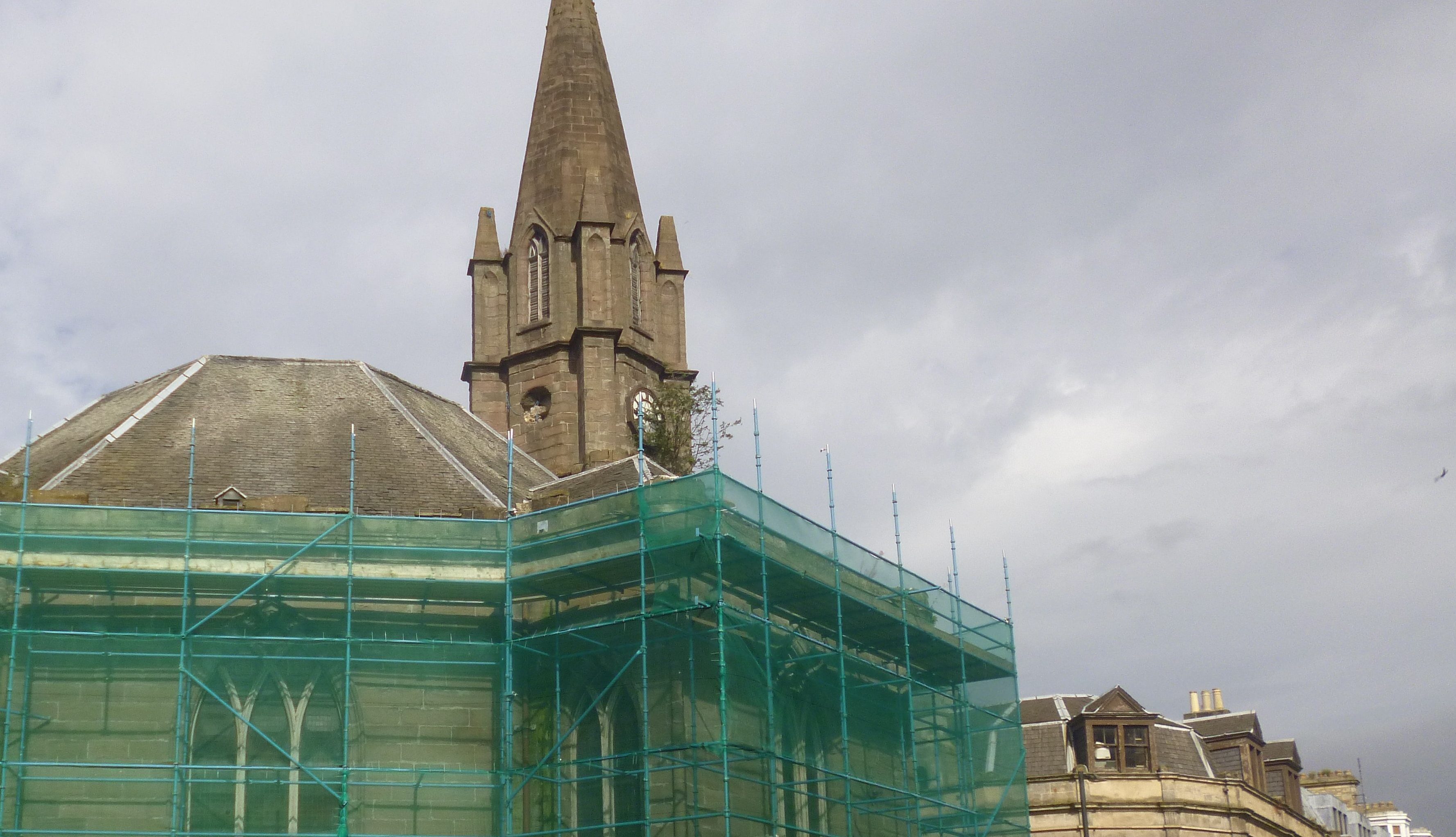 Work is progressing on transforming a dilapidated former Perth church into a £2 million outdoor space.
Contractors employed by Perth and Kinross Council have been removing debris, a significant accumulation of bird droppings, dead birds and fittings and are now clearing St Paul's Church of an infestation of pigeons.
The local authority took over the B-listed building in February when legal missives were concluded with Arengate Ltd, the former owners.
Council chiefs intend to create a community space at the site, which has lain empty since closing its doors in 1986. The scheme would lead to the church spire being retained along with the shell of the building.
The poor condition of the building attracted criticism from neighbouring businesses and residents, which resulted in the council carrying out several inspections of the former church. Local authority staff found an infestation of pigeons, asbestos, dry rot, a partially collapsed ceiling and many other areas of concern.
Following the council's takeover of St Paul's Church, scaffolding was erected around the whole of the building and the decision was then taken to close off the bottom of the old High Street for 12 months to allow the work to take place.
On Thursday, a spokesperson for Perth and Kinross Council confirmed the project was progressing and stated external scaffolding should be put up around the spire over the course of the next few weeks.
"Works are continuing at the former St Paul's Church to remove debris, fittings, a significant accumulation of bird droppings and dead birds," she said.
"Pest control operatives are then working to clear the building of live birds. The current clearance works have to be carried out in a systematic way."
She added: "The contractors are currently arranging for a system of internal propping to be installed so that the internal spaces can be stabilised to allow further building surveys and repairs to be carried out. This includes work to the internal areas of the spire.
"External scaffolding of the spire will commence in the next few weeks.
"Overall programming of the works will be conditioned by what is uncovered within the building but the current estimate of this being completed is 12 months."