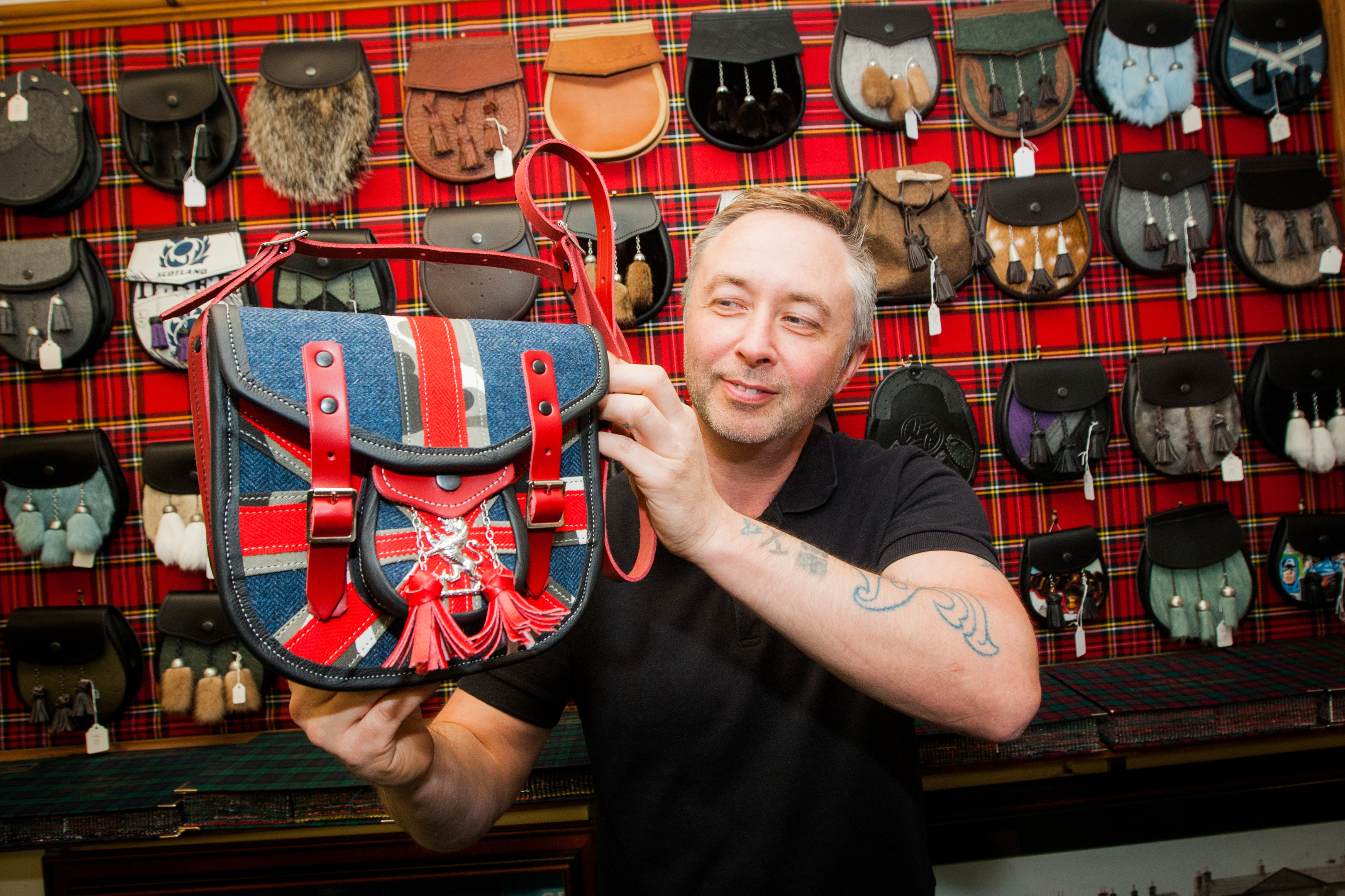 A one-of-a-kind bag has been designed by a Perth sporran maker to raise funds for victims of recent terror attacks.
Markus Eagleton says the design of the bag is a statement against those who have "declared war on ordinary people".
It features a Union flag design, with the white stripes replaced with black and grey camouflage material.
It is made from red leather and Scottish tweed, and is adorned with a Lion Rampant to show that although the attacks are happening in England, Scotland has also been affected and stands in solidarity.
Mr Eagleton says he will not sell the bag unless he is offered a substantial, but undecided, sum – with every penny being donated to a fund for those affected by the Manchester bombing and the London attacks.
"I'm not putting a price on it but I'd have to get a good offer," said Markus, whose bags usually sell for up to £600.
"I started it on Sunday morning, the day after the Westminster attack, and had finished it by that evening.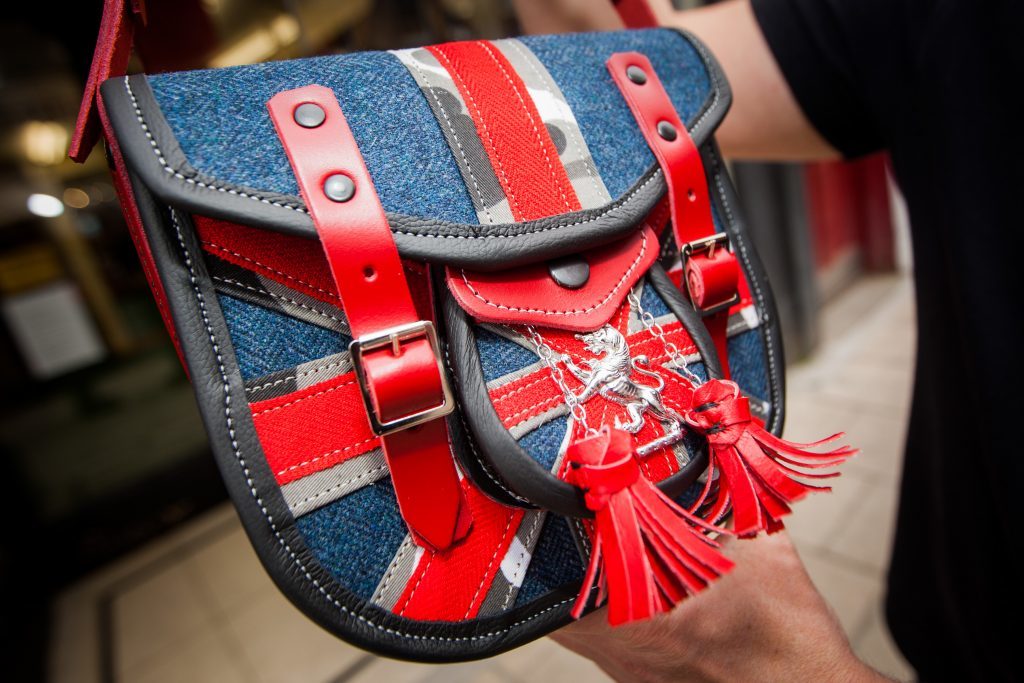 "It's cost me a lot of time to make because it will be the only one I've made, and it will be the only one I will make. I took my time and I didn't even tell my mum what I was doing. I think it's one of the top bags I have ever made.
"My bags normally sell for between £180 and £600 but I would love to get far more for this because it would be money for a good cause."
Markus, who served in the RAF in the 90s, added:  "It's got the Lion Rampant of Scotland, because although this is happened down south it's still affecting people here.
"I put camouflage on it because these extremists are putting this country under threat and it's like they are declaring war on ordinary people who are trying to go about their normal life.
"In the past fashion has been used as a statement, whether that's the fashion of the 1960s protest march or punk culture, where people were using it to say they weren't happy with something – and that's what I wanted to do."