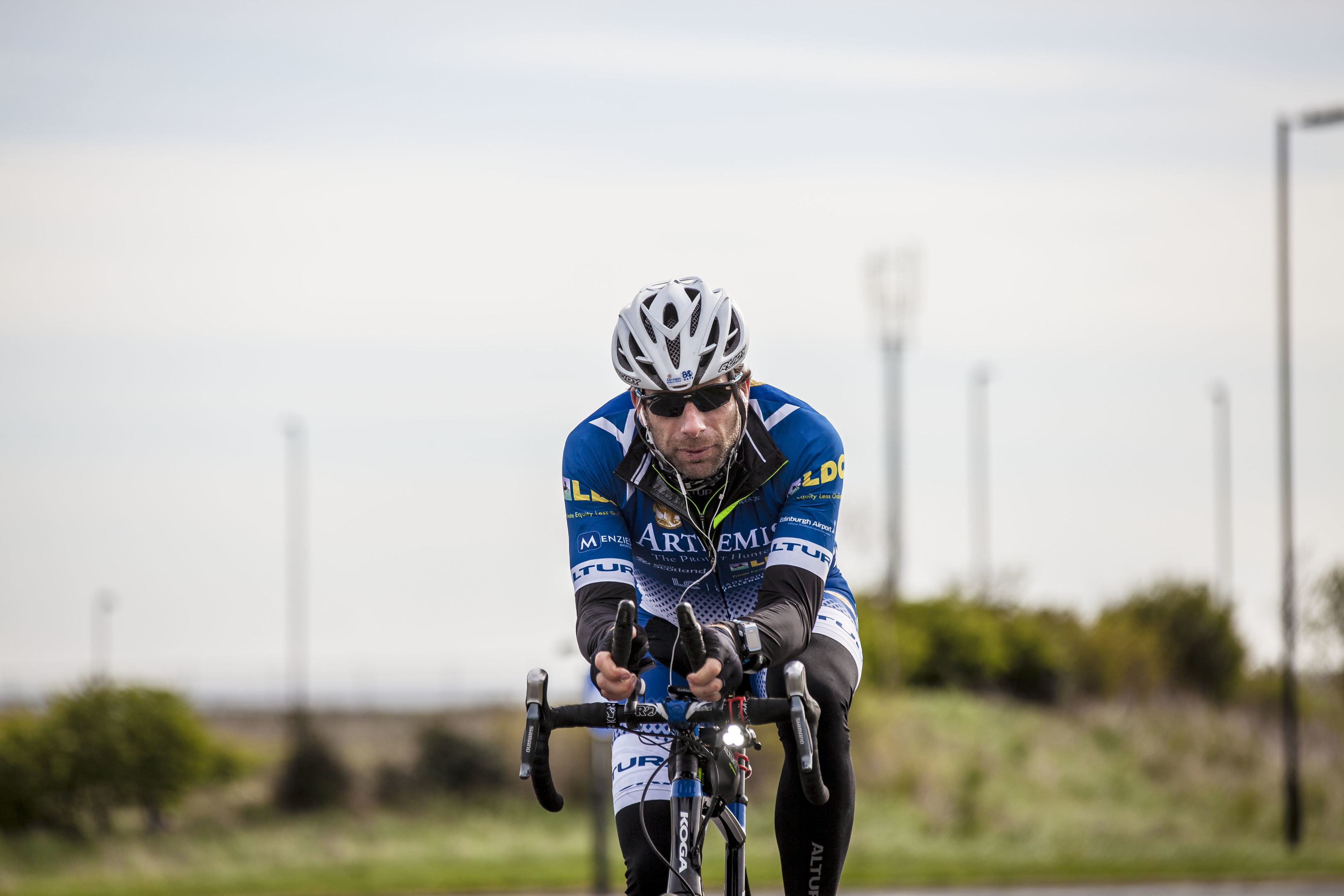 Buffeted by headwinds, sick and with skin burning from a Pyrenean crash he may have been but adventurer Mark Beaumont remains on track to complete his round the world challenge.
With day 77 of his 80 day cycle underway and France nearly in sight, he says the finish is now "starting to feel real".
Mark will see-off the Pyrenees today and return to sea level before making a welcome return to France, where it all began in July.
He now hopes to complete the cycle – setting a World Record in the process – at the Arc de Triomphe in Paris on Monday, one day ahead of schedule.
Day 76 was one of the toughest for Mark as he began by being sick as the punishing journey he has undertaken took its toll.
It finished with a crash that he admits could have been much worse but which he characteristically shook that off.
Overall he managed to cover 201 miles in the saddle despite feeling under the weather and after grabbing a few hours rest climbed back onto his bike this morning to tackle the Pyrenees once more.
After hours of climbing he will begin to run down to Biarritz and then on into France and towards Bordeaux with the final stretch ahead.
In his latest video diary, looking tired but emotional at the thought of reuniting with his family, who will meet him in Paris, he detailed his last few hours.
"It is day 77, Saturday, and it is hard to believe. My family fly out to Paris today, which makes the finish start to feel quite real.
"Considering the day I had on Friday, with the headwinds and a crash I feel OK this morning.
"Just under four-and-a-half-hours of sleep and I feel alright, apart from losing a little bit of skin from my right hip, so no real damage from coming off the bike.
"Today I have a descent, having coming through the high passes last night and then I climb back up over the Pyrenees – but it's not too high.
"Then it's on to Biarritz, back to sea level, and into France and north on towards Bordeaux.
"It's a massive step to get back into France."
Mark added: "The best estimated for the finish is Monday afternoon/evening, If I manage to keep going at a reasonable pace and If I don't have another day like I did on Friday when I lost a tonne of miles.
"We have Tuesday to play with too, if we need it. I would be lying If I said I wasn't ready for Paris and to see my family."
Mark has already set a new World Record as his bid to cycle round the world in 80 days continues, having been officially recognised by Guinness as the holder of the record for the Most Miles Cycled in a Month, verified at 7,031 miles.
His Artemis World Cycle covers 18,000 miles, which means the Scot must complete 240 miles a day.
In 2008, Mark completed a cycle around the globe in 194 days, setting what was then a world record.
Since then, the record has been whittled down to 123 days by New Zealand's Andrew Nicholson.
Each of those efforts put his current challenge into context.