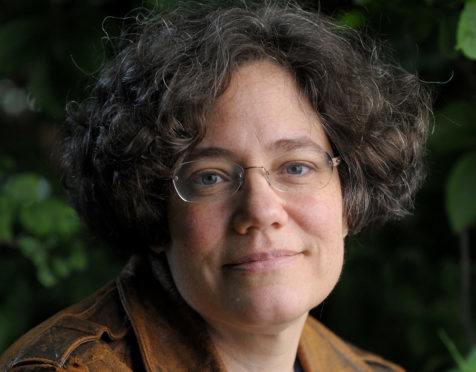 When Perth-based author Elizabeth Wein was asked to write a book for people with reading difficulties, the publishers did not realise how poignant it would be for her.
The American author, who has been living in Perth for nearly two decades, was asked to write something accessible for readers with dyslexia and saw it as a chance to dedicate the project to her daughter, who was diagnosed with the condition during her sixth year in high school.
Her new novel Firebird is the result of nearly 10 months' work. The book tells the tale of Nastia, a female Russian pilot during World War II, and is published by Edinburgh-based Barrington Stoke, which specialises in titles that can be enjoyed by people with dyslexia and other reading difficulties.
Elizabeth, 53, who is originally from Pennsylvania, said: "They approached me, which was quite flattering, to write an accessible book and as my daughter has dyslexia I was encouraged to write something that she could enjoy.
"She is a keen reader so being able to write something that would be accessible to her was exciting and gave it a personal edge.
"She wasn't diagnosed until later in her school years and found it discouraging when she began struggling to read. She has just finished university, which is great.
"For me, the actual writing was like any other book I've done. Making it accessible was done in the editing process. The content is not dumbed down, but it is made easier to read for people who may otherwise struggle."
The project was personal to Elizabeth in other ways. She is a trained pilot, having learned to fly in Perth and Dundee through Tayside Aviation, and is a member of the International Organisation of Women Pilots.
She used her inside knowledge to describe life in the cockpit.
She added: "I got very interested in female pilots after learning to fly and have done a lot of research on that. I've written about it before in my first book published in the UK, Code Name Verity."
Elizabeth came to Scotland with her husband in 2000. Her previous works have been nominated for the Carnegie Awards and the then Scottish Children's Book Awards.
Firebird is scheduled for release in August.