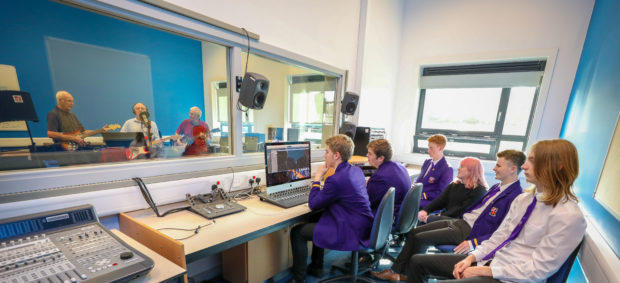 Pupils at a Perthshire school have welcomed the first artists to their new recording studio.
It comes after the Kinross High School music students launched their own label Loch Leven Records last week.
The school has completely refurbished its recording rooms with mixing technology similar to the kit found in professional studios.
The state of the art facilities will give local artists a place to perform and record music, while giving the students first-hand experience.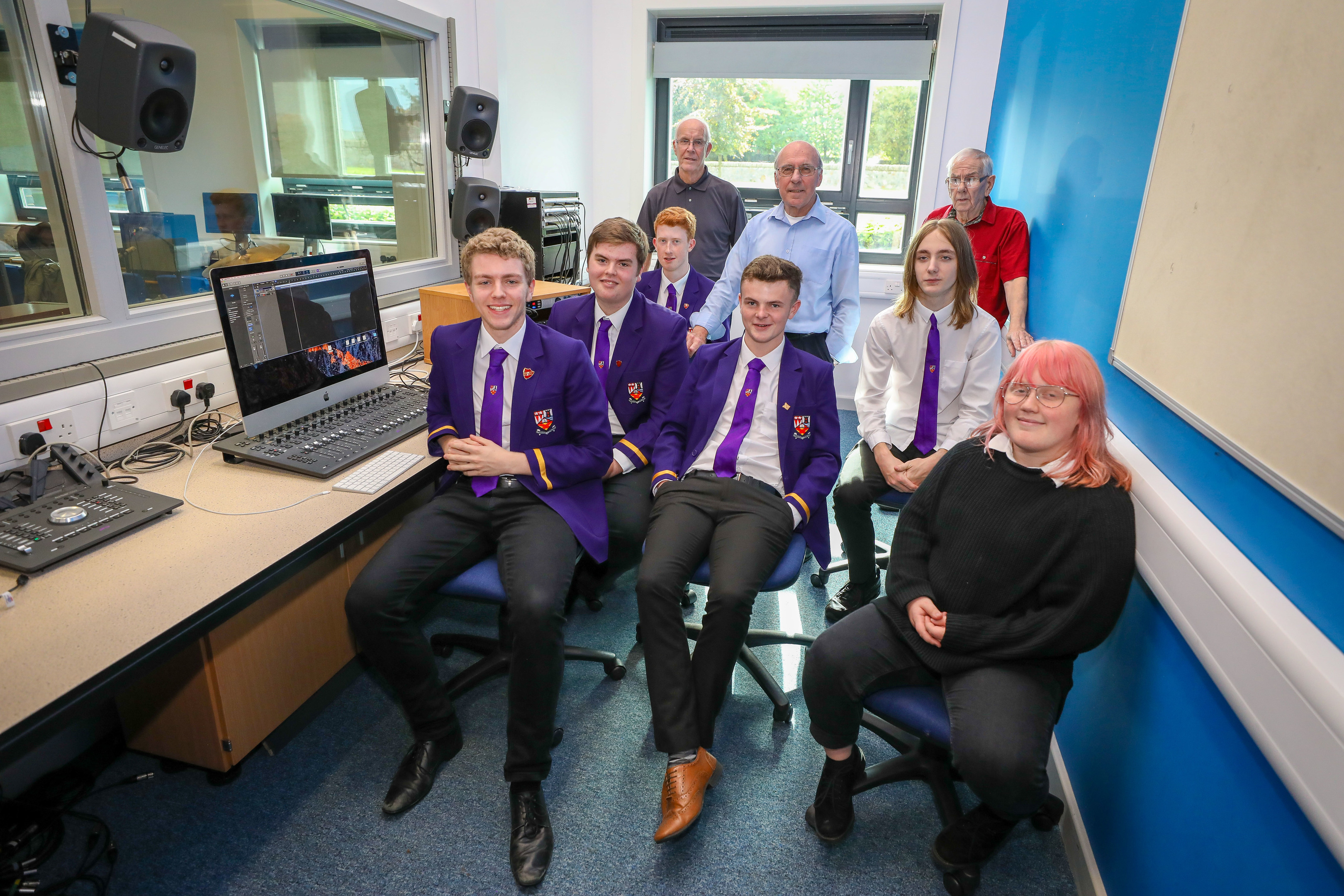 The school used funding from Perth and Kinross Council, local donations and recycled equipment to create the studio and local rock band Sabres became the first musicians to grab the mic on Tuesday  more than half a century after they parted company in 1967.
Kinross music teacher Jason Blyth said the facilities could give the students a springboard to a career in the music industary.
"It has been three years in the making," he said.
"A lot of the pupils here got together and formed an enterprise group and started recording the local community.
"Musicians came in and offered a small donation and we have put that money back into the music department.
"The pupils get to use the skills they are learning in class and put them into the real world and we are lucky to get the Sabres in.
"The equipment we have is what is being used in the real studios.
"These students can walk straight into a job and know exactly what they are doing."
The Sabres – comprising lead singer Johnny Graham, rhythm guitarist Drew Page and bass guitarist Bobby Cook – began performing in 1960.
They eventually split in 1967 after Drew emigrated to Canada.
Now all in their 70s, the band regrouped for a one-off special performance while Drew is back in Kinross.
Singer Johnny said he was impressed by the school's set-up.
He said: "I wish I had facilities like this back when I went to school.
"Computers didn't exist and when we started performing we had a guitar, an amp and a homemade speaker.
"I have been in professional studios and this is no different – it is a great facility.
"Drew is going back to Canada so we thought we would make a memento for him to take back from his time here."
Anyone who would like to use the facility should email lochlevenrecords@outlook.com.