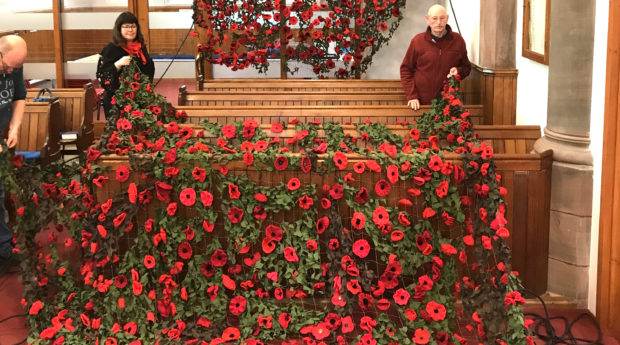 A Perthshire church will mark this weekend's Armistice Day with a poignant display of around 4,000 poppies.
Inchture Kirk has covered its building with 3,000 artificial flowers.
Each has been handmade by members of the local parish to remember soldiers who served in the First World War.
Members of neighbouring churches in Abernyte, Kinnaird and Longforgan have helped the Inchture congregation to reach the huge figure.
An extra 1,000 poppies will be displayed inside the church, with the kirk's flower convener taking charge of construction.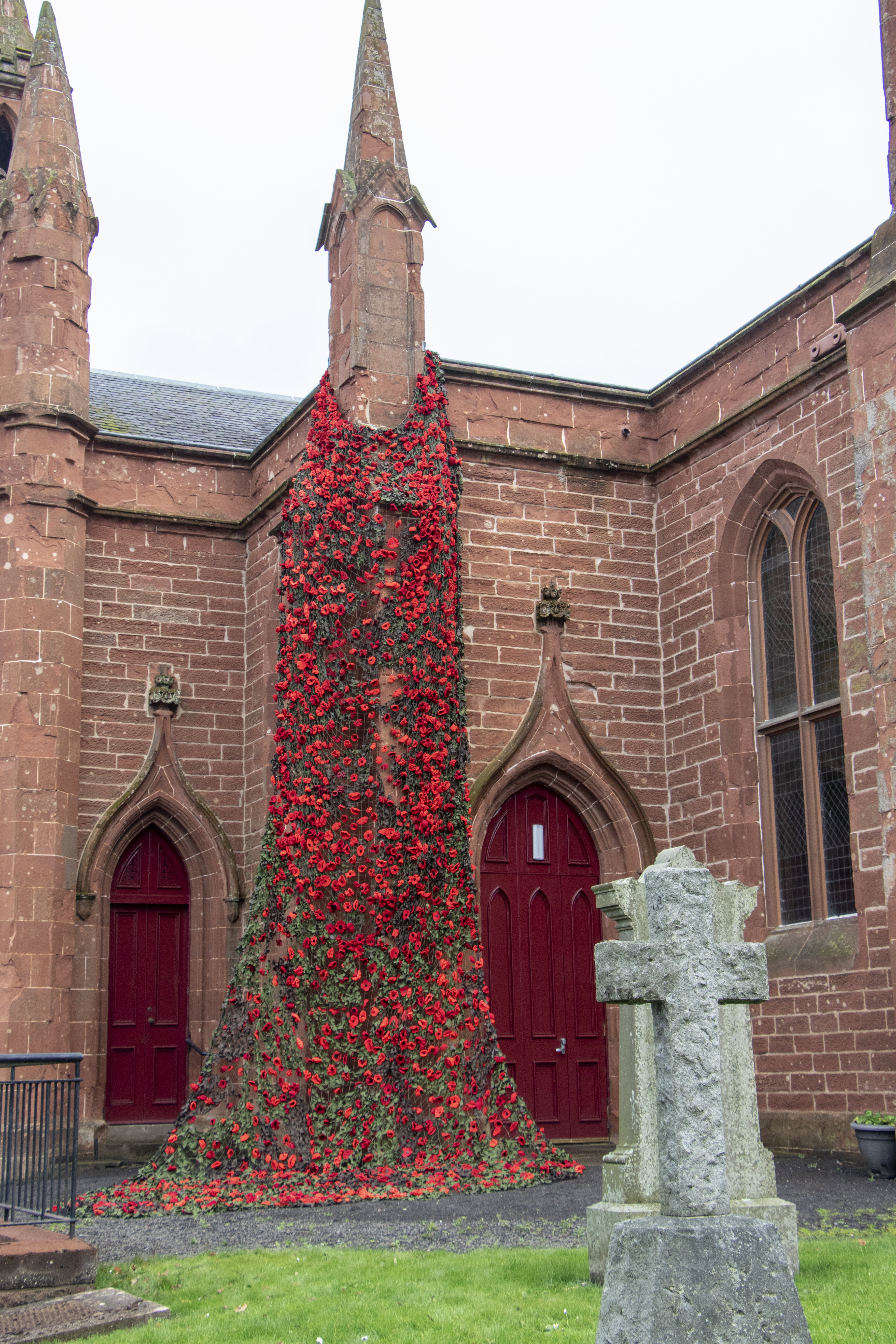 A special ceremony will be held on Sunday to mark the 100th anniversary of the end of the First World War, when locals will get a chance to view the poppy commemoration in all its glory.
Rev Dr Marjory MacLean, who will lead the service, spent several years as a chaplain in the Royal Naval Reserve and served in Afghanistan.
She said: "The display has captured our imagination.
"We thought we would get a few hundred poppies – we now have around 4,000.
"It's taken a team of people a number of days to attach these to their nets.
"For a small village congregation, the scale of the display reflects a massive local effort involving nearby churches who are linked to Inchture.
"Two local schools will also come to see the display on Friday, which I think will be something significant for them to remember."
Dr Ian Mellor, who came up with the idea for the display, is a consultant at Ninewells Hospital in Dundee and has also served as a medic in both the Iraq and Afghanistan wars.
Dr Mellor said he was inspired after seeing a similar display last year.
He said: "It's 100 years since what we hoped would be the war to end all wars.
"I thought we should recapture this hope.
"It was the first industrialised war and it was so much worse than anyone imagined.
"In my mind, this is a chance for people to pay their respects."
The service will begin on Sunday at 6.05am where a piper will perform the Battles O'er, as part of the national commemorations, outside the church.
At 9.30am, a remembrance service will take place at the church's war memorial, before the usual service at 9.45am.
A bugler will play the Last Post at 6.55pm and the church bell will be rung at 7.05pm.