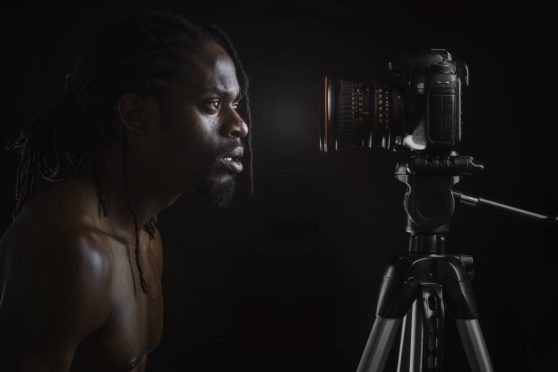 Dancers, film-makers and performance artists will gather in Perth Theatre in May for a celebration of dance on film.
The three-day Screen.Dance, Scotland's Festival of Dance on Screen, will run from May 6.
Screen.Dance will feature four screenings of short films from around the world, free public seminars of presentations from UK and international artists, a workshop with The Motion Dance Collective and innovative installations. It is an opportunity for anyone involved in screen dance to meet and network with industry peers.
Up to 16 artists attending the festival will be able to make presentations about their work across four sessions.
Dance film-makers have been submitting films for the Screen.Dance Awards. Shortlisted films will be screened at public screenings over two evenings. Winners will get a cash award and the opportunity to be part of the permanent public collection at Threshold Artspace – Perth's museum of contemporary art.
Screen.Dance director Simon Fildes said: "It's been so exciting to be able to create this event in Perth with the team at Perth Theatre and Horsecross Arts.
"We are incredibly honoured and fortunate to have amazing award-winning film makers from places as far as USA and Canada coming to this event to share their experience and knowledge. This is not an opportunity that people should miss."
Screendance is an expanding genre created by combining choreography with the language of cinema and is becoming accepted as a genre in its own right with over more than 100 festivals worldwide. The oldest, "Dance for Camera" in New York, has been running for 50 years.
Screen.Dance forms part of Perth Dance Festival, an event that has grown in scope and popularity since it launched in 2016. Its highlight is The Great Big Dance Show, in which local and visiting dance companies perform in Perth Concert Hall.
Peter Royston, dance development officer and producer of Perth Dance Festival for Horsecross Arts, the creative organisation behind Perth Concert Hall and Perth Theatre, said: "We are thrilled at the surge of interest in dance and are very keen to give professional support to aspiring choreographers, dancers and film makers.
"Choreography is a craft and particularly young people need to be nurtured and supported in their creative endeavours.  Through Perth Dance Festival we are building a network of dance artists for the future and a supportive environment to give them voice."
For tickets and information for Screen.Dance and Perth Dance Festival visit www.horsecross.co.uk or call Horsecross Arts Box Office on 01738 621031.