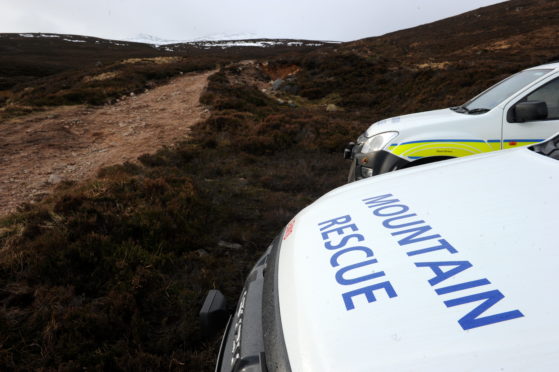 The Tayside Mountain Rescue Team has raised more than £10,000 in its fundraiser for new operational Land Rovers.
The team is trying to raise a total of £30,000 to replace both its "ageing" vehicles. Reaching £10,000 marks a milestone for the team, having achieved one third of its total goal.
As well as search and rescue missions Tayside Mountain Rescue Association provides training and equipment for the mountain rescue team members.
The Association raises funds to support this work. Te latest fundraiser is specifically aimed at providing vehicles to allow the team to carry out rescue efforts.
Made up entirely of volunteers who live in the operational area, the Tayside Mountain Rescue Team includes people from a wide range of professions and backgrounds. Each team member is also a skilled and experienced mountaineer, with a range of training.
Team members require the appropriate clothing and equipment and vehicles to deal with all weather conditions when carrying out their work.
Donors on the team's online fundraising page have come out in huge support of the team and their work.
Alongside their £50 donation, one donor said: "Great team. Thanks for all your hard work folks."
Another donor, who also gifted £50, said: "You do a great job! Thank you for your invaluable contribution to the Tayside community."
Other donors left similarly supportive messages alongside their monetary contributions. The team was also described as "heroes" and "dedicated and skilled people – ready to help those in difficulty on the hills."
The team was also thanked by many of the donors on the JustGiving page.
Founded in 1976, the Tayside Mountain Rescue Team works closely with multiple other organisations including the Scottish Ambulance Service, RAF Search & Rescue, and Police Scotland.