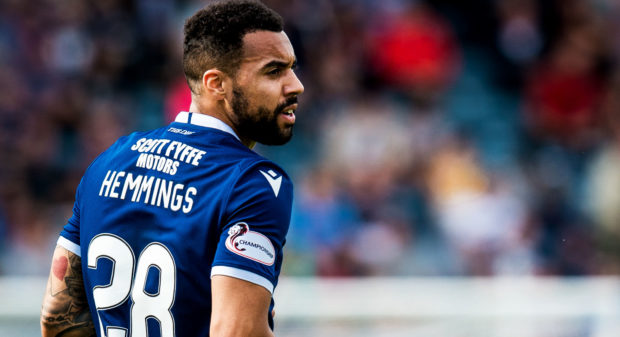 It shows that everyone at Dundee is in this together.
The news that all the players at Dens who started the negotiation process regarding pay cuts have agreed to the new terms is not exactly something to celebrate.
After all, no one wants to take a pay cut in any job or walk of life.
If the alternative is that you are not earning at all then there is only one decision to make.
However, what this week's announcement from the Dark Blues does show is that the players are willing to make a sacrifice for the common good.
The news that Kane Hemmings has reached that conclusion along with the rest of the squad has, understandably, been welcomed by the supporters.
Little wonder, as they know how important the striker will be to the team when the Championship action finally gets under way in October.
Before football closed down, Kane was on a bit of a roll and he has a pretty reasonable overall goals record for Dundee.
The club had already lost Andrew Nelson so there was pressure on them to keep Kane.
To come out of this challenging scenario only two key men down – Nelson and captain Josh Meekings – is a pretty good result.
Now, though, I wonder if the difficult part of this process still lies ahead.
The reason is that Dundee need to play a clever game when it comes to recruitment.
When you ask players to take cuts to their salaries you have to be wary of then going out and signing a lot of players.
Other clubs have done so but I don't think it's a good look to do that. You have to be careful and fair to those who have agreed to a pay cut.
My guess would be that the wages freed up by the departures of Meekings and Nelson will enable one first-team player to come in.
Dundee, of course, have an insurance claim waiting to be resolved and maybe if, as I certainly hope, that goes in their favour then redressing some of the wage reductions could be up for discussion further down the line.
---
The fans have been forgotten – or not thought of in the first place – with the news that we are going to get a festive Scottish Cup final.
Presuming spectators have been allowed into grounds by then, they will be asked to pack out Hampden just five days before Christmas.
I know the powers-that-be have tough decisions to make because of Covid-19 but that is madness.
Football is costly enough these days without paying for a cup final ticket at the same time as you are buying your presents.
There is no guarantee with the weather, of course, and the SFA bigwigs will praying the snow stays away.
There is probably no easy solution but I would have left it until after the new year.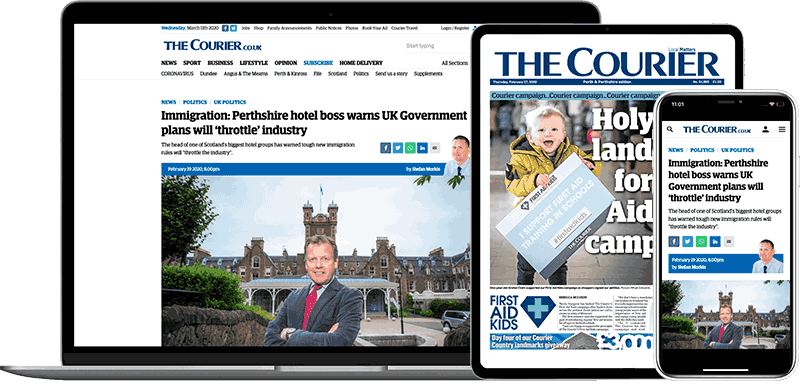 Help support quality local journalism … become a digital subscriber to The Courier
For as little as £5.99 a month you can access all of our content, including Premium articles.
Subscribe