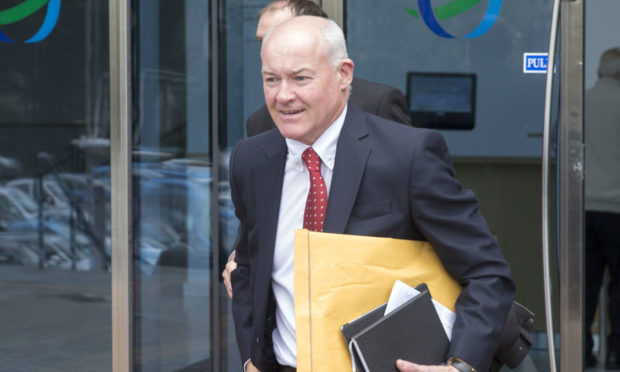 Brechin City chairman Ken Ferguson has given his support to declaring the 2019/20 season officially over.
Ferguson is well aware that the plan, understood to be the SPFL's favoured one to deal with the coronavirus pandemic, would spare his own club the nightmare scenario of a pyramid play-off.
Under the plan, Celtic, Dundee United, Raith Rovers and Cove Rangers would be crowned champions of their respective divisions, with the lower league sides promoted.
Hearts, Partick Thistle and Stranraer would be relegated however there would be no promotion or relegation play-offs, removing the potential of Brechin, seven points adrift at the foot of League Two, falling through the SPFL trapdoor.
But Ferguson insisted that a plan that keeps everybody happy and save clubs from financial ruin simply does note exist.
"From my own personal perspective I would favour that route," he said. "You draw a line in the sand and you are where you are. There will be winners and losers.
"People will think: 'He's looking after himself' but you have to look at the bigger picture and how do you practically come back to finish the league?
"Financially, decisions have to be made. Some clubs can afford to carry on for a while, others simply can't. There will be a big financial impact and managing that is the next step.
"There will be winners and losers whatever is decided. It's an unprecedented situation.
"This is completely different to anything we've ever had to face before.
"Folk will disagree but we have to make sure Scottish football sticks together and that we are ready to come out fighting whenever the new season starts."