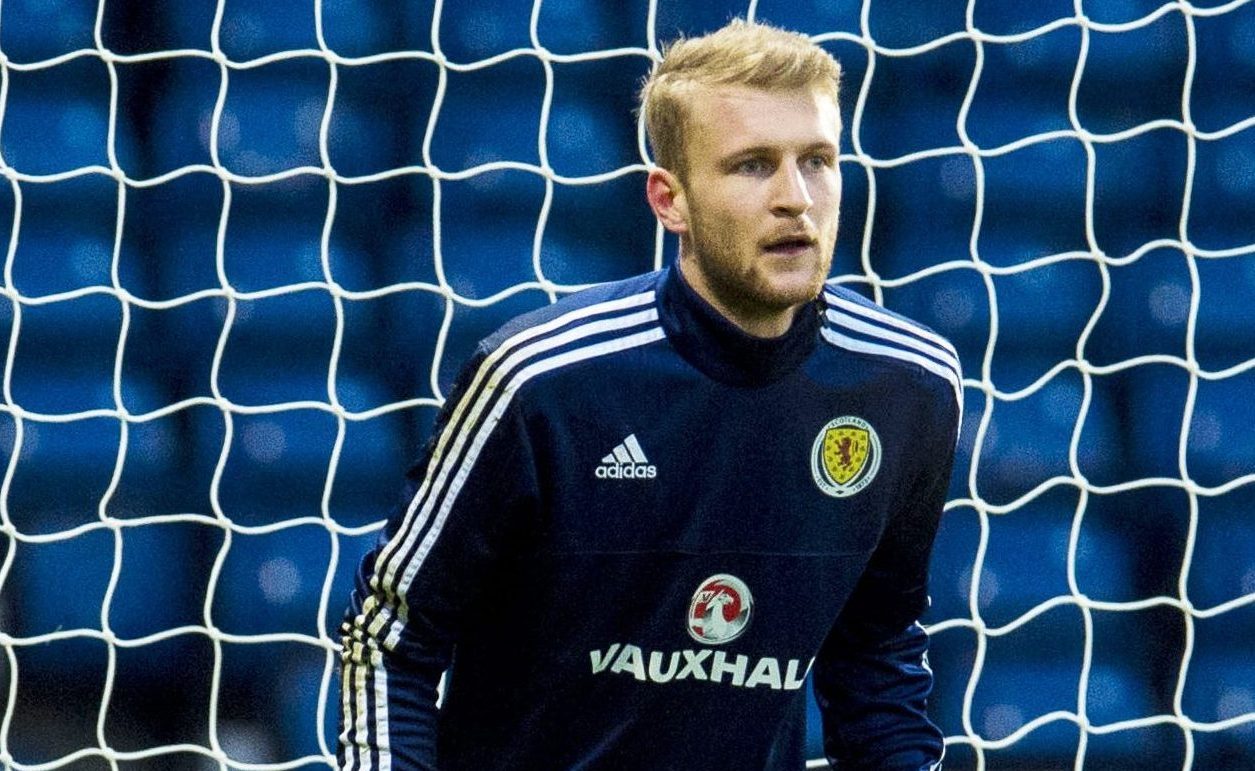 Dundee number one Scott Bain believes this season could prove to be a massive campaign for him.
The ambitious keeper suffered the frustration of failing to make it into Scotland manager Gordon Strachan's final international squad twice last season – despite being included in provisional squads.
Not one to sulk, Bain has continued to impress between the sticks for the Dark Blues.
With Scotland's first World Cup qualifier against Malta kicking off in just over two months, Bain is hoping he has done enough to catch the Scotland boss's eye.
Speaking from his side's picturesque Austrian training camp, Bain said: "I think this will be a bigger year for me in terms of playing.
"I know what I can do at international level, so it's just about trying to improve again.
"Hopefully that will keep me in the manager's thoughts.
"I've already been there and trained, so he knows what I can do.
"But I know that there are three great goalies ahead of me, so all I can do is play my best in the league.
"If I do that then I think I will be fine this year."
The 24-year-old is realistic enough to appreciate that he will need to match his positional rivals for consistency if his international aspirations are to be fulfilled.
He admitted: "I need to be consistent every week, do well every week – just do what I've been doing really.
"I don't make many mistakes and I try to be as consistent as possible.
"I  know what I can do and if I keep improving in the future then who knows what can happen."
Both Bain and Dundee suffered disappointment last season, with the Dens Park outfit losing out to Rangers in the Scottish Cup quarter-finals and failing to achieve a top-six finish.
Though he is adamant that his side are aiming to cement their place within the Premier League's top half next season, Bain concedes the return of Rangers and the arrival of Brendan Rodgers at Celtic will make Scotland's top flight a tough place to be.
The keeper also revealed he felt the loss of city rivals Dundee United will be a blow to the division.
He said:  "I think the players will miss United not being there.
"It's the biggest game of the season for us.
"We managed to get a few points off them last season, which helped us, but it will be a big miss to the city as well because it was always a great occasion.
"But we've got Rangers and Celtic at home twice, so that will make up for it
"Rangers have been a huge miss for revenue and they definitely bring a boost to the league.
"It will be a difficult league next year."