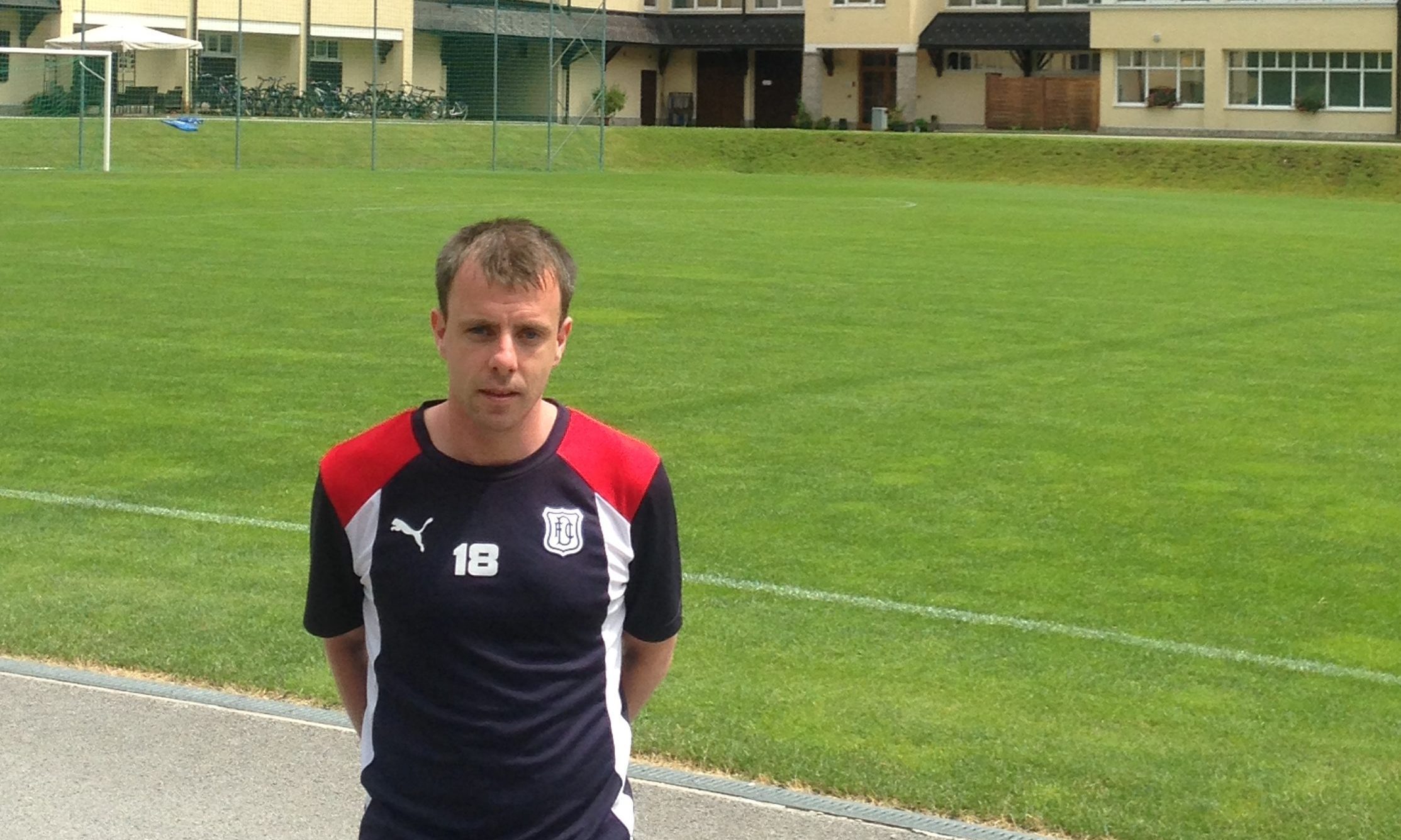 Paul McGowan knows he's lucky to have been handed a second chance.
Though his talent is undeniable, the Dundee midfielder has hit the headlines for all the wrong reasons in recent years as a result of a series of off-the-pitch misdemeanours.
The gifted former Celtic player has become embroiled in altercations with police officers on three occasions, the most recent of which earned him a court imposed 16 week restriction of liberty order.
Sidelined since May with a shoulder injury, McGowan is brutally frank when assessing his off-field behaviour.
He admits he will be eternally grateful to manager Paul Hartley and Dundee for standing by him and for allowing him to continue to do what he does best.
Speaking after a bruising training session in Dundee's Austrian training camp retreat, McGowan revealed: "I'm probably my own worst enemy at times.
"I've never questioned my ability, it's always stuff away from the field.
"When that happened, for the third time, it was probably the wake-up call that I needed.
"I kept thinking that my ability would get me through, I basically took my job for granted.
"But there comes a time when you need to stop letting people down.
"I'll never let the team down or the fans down, I'll always give 100% on the pitch.
"But I've got to show away from the pitch that I can set a good example for the young players."
McGowan credits Dens Park  boss Paul Hartley with allowing him to turn his life round.
The 28-year-old revealed that such is his determination to repay his boss's faith, that he promised to leave the club should he become involved in trouble again.
McGowan said: "The boss has been unbelievable. Dundee are very lucky to have him. As long as he is here we'll be going in the right direction.
"What I did, I put him in a position. He could quite easily have let me go, but he didn't – he stood by me.
"He can see the potential in me and I really can't speak highly of him enough.
"I made that promise to him before that if I ever put him in that position again then I'll go."
With his shoulder on the mend, July 16's League Cup clash with East Fife may come too soon, but McGowan insists he cannot wait to get back onto the pitch and get back playing.
He revealed: "I feel at ease and I think I'm a better person for everything that has happened.
"People are waiting for things to go wrong, but that's only natural.
"It's up to me to prove them wrong.
"I'm adamant that I'll never make the same mistake again."