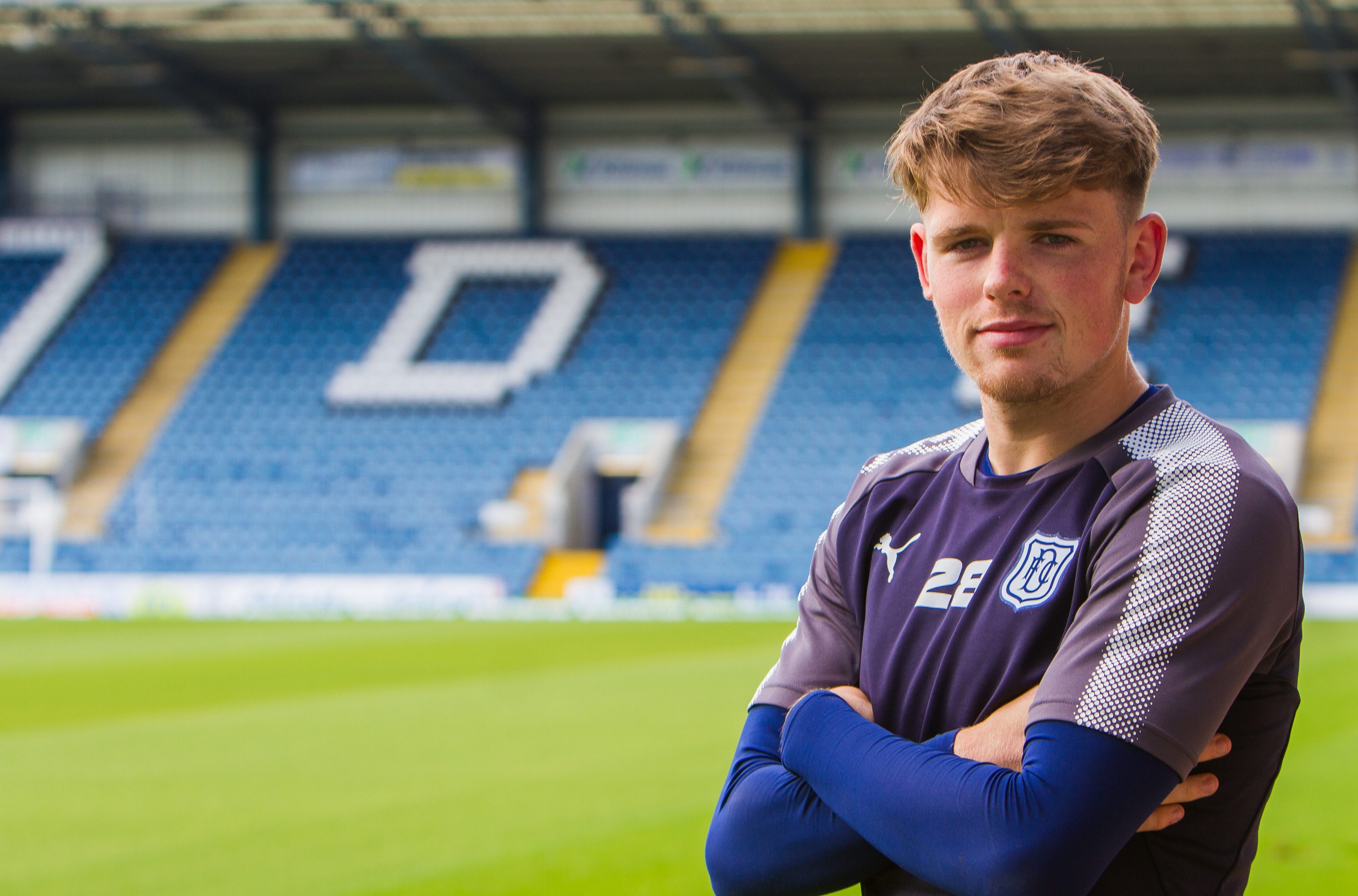 Lewis Spence insists the "real" Dundee will turn up against Hamilton at Dens this afternoon.
The Dark Blues were a shadow of the team they have shown they can be when they played Motherwell on Wednesday night and could not recover from the loss of what proved to be the decisive goal in just the fifth minute.
That reverse made it three defeats in a row for Neil McCann's men with Spence now determined they will get back to winning ways today.
However, he is fully aware that will only happen if they can meet fire with fire against a "nasty" Accies side.
Spence said: "Hamilton are struggling but they are a team that press and work hard for each other.
"We need to be at it from the first minute. They're a nasty team – I don't mean nasty in a bad way. They're an aggressive team who can make it difficult for you.
"But we need to match that and go beyond it.
"We've done that at home to St Johnstone and Hearts in recent weeks.
"That wasn't us on Wednesday night. We just never got going against Motherwell.
"But we need to try and get the three points this time.
"We've also gone to Parkhead and proved we can do it by matching the best team in Scotland recently in front of a huge crowd.
"No disrespect to Hamilton, but if we can do that at Parkhead, then we can do the same against them here at Dens.
"All the boys are ready to go so we just have to get back to basics and working hard."
The 21-year-old former Dunfermline midfielder added: "We were really poor in the first half against Motherwell.
"They were right on top of us and deservedly went 1-0 ahead.
"I thought we played a bit better in the second half but all the boys still came in really disappointed at the end with another defeat.
"It was a big week for us but we've lost to Partick Thistle and Motherwell.
"We wanted all six points but we obviously didn't get any.
"It is a long season but Saturday is massive now, we're all really looking forward to it and we will have to pick up all three points."
If Dundee are to achieve that aim, then Spence knows they cannot afford to start as poorly as they did against Motherwell.
He said: "We just had a slow start.
"I don't know what it was. We had prepared and rested well and we were right up for it but we just never got going at all.
"Our game now is about playing from the back and good football but we never really did that against Motherwell.
"So we have to start well against Hamilton."
Spence who joined Dundee in the summer had to be patient but after making his debut against Rangers at the start of last month, he has never looked back.
He added: "I have had a run in the team now which is what I wanted since I came here.
"I knew it was going to be difficult to get into the team as there are a lot of good players at Dundee.
"But they say it is actually harder to stay there once you do that so I am happy to get that run.
"Glen (Kamara) and I work well together and I think we complement each other."