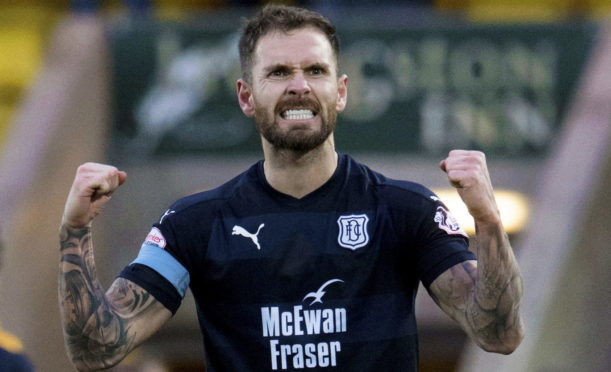 Dundee captain Martin Woods has congratulated boss Jim McIntyre for a "ruthless" recruitment drive that he feels will rescue the club from relegation.
Woods scored the final goal of the night as the Dark Blues lost 4-2 at home to Hibs on Friday.
They will also go into Wednesday's trip to Ibrox to play Rangers having seen bottom club St Mirren close the gap on them to four points thanks to their draw at Hearts on Saturday.
Woods, though, is adamant that changes he describes as being like "night and day" will help them stay up.
He claims that there is a big difference between Dundee pre-signing spree and the revamped club as it stands now.
"The mentality here is completely different now and we have different characters," said Woods.
"Now everyone knows their job and there is a desire there to go out and do it.
"The change now compared to what I walked into is night and day.
"The confidence is back and the mentality is right.
"What did I walk into?
"There were some good players but it's OK doing it in training and looking the part.
"Some of the players that were brought in last summer were decent players. Some had good ability and others were fast.
"But you have to know how to play and you have to know the game in Scotland.
"It's OK being able to do a trick or looking good on the ball but you've got to do all sides of the game when you play here.
"The gaffer has identified getting those types in because I think it was crazy what had happened here before.
"It had to happen. He had to be ruthless because we were bottom of the league and were in serious danger."
Woods revealed that he was told by McIntyre that the waters would get choppy until the squad was sorted out.
He added: "When I signed the gaffer warned me there would be tough times until January when he could get the right bodies in.
"Was I worried? Of course, you worry because although the gaffer knew what he wanted you still have to get the players in the door.
"If you had spoken to him in January I think he would have admitted he was worried, too, because there would have been times he didn't think he would get the players he has.
"But he's recruited really well and the attitude is fantastic.
"Before January the team kind of picked itself. He looked at the bench and didn't know who he could trust.
"Now he looks at the bench and he knows there are guys there who can come on and do a job.
"It's all about the recruitment and you have to get that right.
"The young lads have been fantastic, the likes of Scott Wright and Andrew Nelson spring to mind, and it's refreshing to see them so ready and willing to listen.
"I am confident we will survive and are better than the other two teams (Hamilton and St Mirren).
"We should be a lot higher in the league with this side now but we are where we are and only we can do something about it."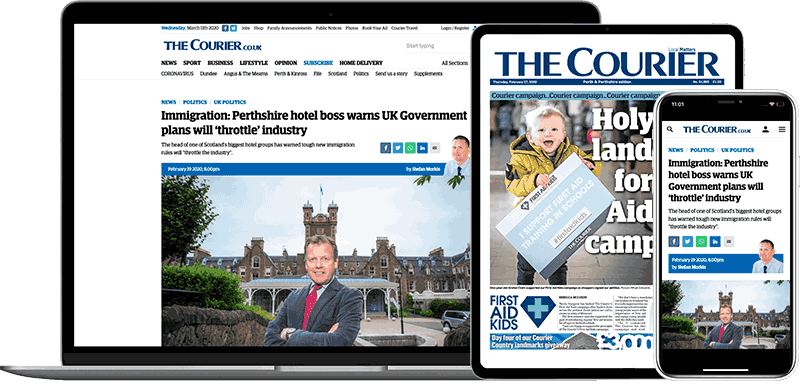 Help support quality local journalism … become a digital subscriber to The Courier
For as little as £5.99 a month you can access all of our content, including Premium articles.
Subscribe