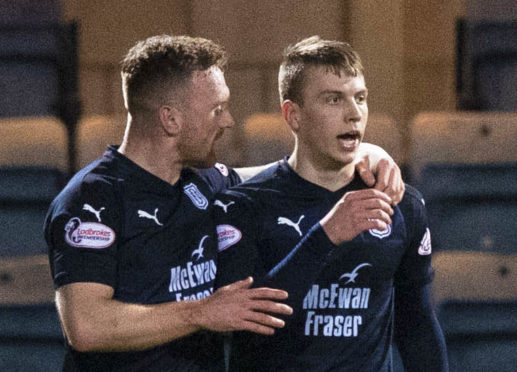 The return of Andrew Nelson and Craig Curran for Dundee is unlikely to happen at Dens Park tomorrow.
Both strikers have received injections for their injuries and neither has yet returned to full training.
So manager Jim McIntyre believes the pair are "struggling" for the Hearts match.
"Nelson got a jab in the back of his heel," McIntyre reported.
"We got it scanned and it showed that there was a bit of bone bruising, with a wee bit of fluid still in there as well.
"Hopefully the jab will settle it down.
"Craig did a bit of light training this morning and, again, we'll see how that one is.
"But I think it will be too soon.
"When you get in the latter stages of your career you do know your own body and if he feels he's right then you would be prepared to take a chance.
"But that would only be if we knew we wouldn't make it worse. There's a bigger picture.
"We've given him 10 days' rest and he's had a jab (in his stomach). The last thing we want is him being out for another three weeks. If he's not right, he's not right."
Having one or both available would obviously be desirable for McIntyre but their absence wouldn't leave Dundee without hope, he insisted.
"We've still got options," he said.
"When we first came through the door Kenny Miller and Paul McGowan played together – more as a one and one, than a two up.
"Scott Wright can play in there as well. So we do have options and ones that I think are good enough for us to win."
Hearts will be missing their talisman, Steven Naismith.
"He knits a lot of it together for Hearts," said McIntyre.
"He's such a clever payer and, with his experience, he has a heavy influence on other players.
"But they've still got a wide variety of options and Craig (Levein) can change systems.
"I watched them on Monday night and they blew Thistle away in the first half. Credit to Thistle for getting back into it in the second half but Hearts should have been out of sight.
"They're very strong and have a real threat on set-plays. You need to handle their physicality.
"They're far from a one man team. They've got the likes of Djoum, Clare and Bozanic.
"We know it will be tough but we're at home and we want to make that count.
"We had a great performance and result at Tynecastle and deserved our win. It's going to take that type of performance to get three points again.
"We had all facets to our game that night – we stood up to their physicality and played well."
Miller hasn't scored a goal for Dundee since his purple patch towards the end of 2017 but McIntyre believes his role in the last weeks of the season will be crucial.
He said: "Along with the other experienced ones, he'll be vital – making sure you don't get too high after a good result and too despondent after a bad one.
"We all know it's a three-team league.
"We're in the middle of a difficult set of fixtures and it's still that one game at a time.
"All we can do is win the game in front of us."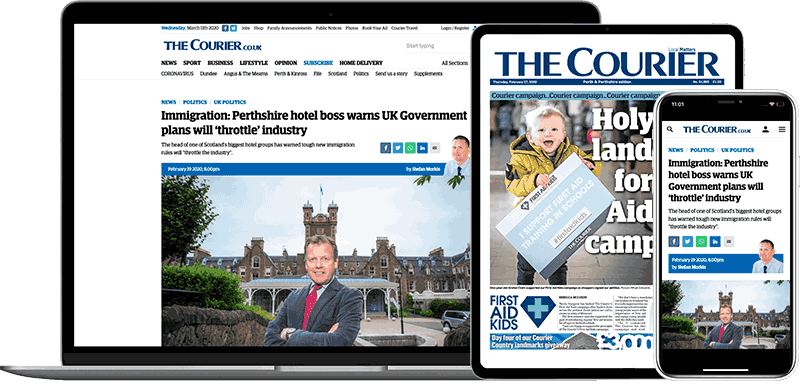 Help support quality local journalism … become a digital subscriber to The Courier
For as little as £5.99 a month you can access all of our content, including Premium articles.
Subscribe