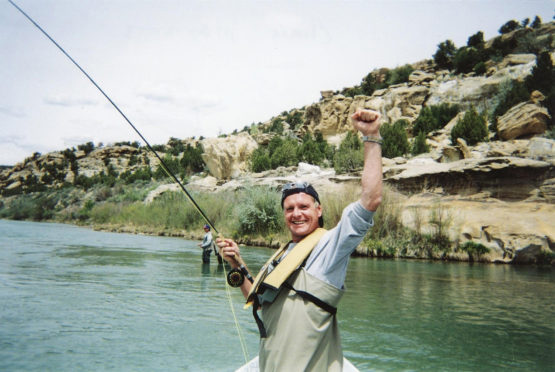 It was the fishy plan which almost reeled football legend Paul Gascoigne and his rod to the banks of the River Tay.
Rangers and England hero Gazza has just announced he will share tales from his career at an intimate event at the Apex Hotel in Dundee on October 6.
But had things turned out differently he might have become an honorary Dundonian back in August 2003 when Dundee FC attempted to woo him to Dens Park as player/coach with a deal which was about more than just his net income.
They were hoping that having some of the finest fishing beats on his doorstep would reel in the angling addict.
Giovanni di Stefano had just charged through the doors of Dens Park after being offered a seat on the board despite his controversial links with Arkan, Robert Mugabe, Osama bin Laden, Saddam Hussein and Slobodan Milosevic.
The Anglo-Italian businessman – later exposed as a bogus lawyer – pledged to support then manager Jim Duffy in recruiting new signings and immediately set his sights on bringing some of football's biggest names to Dens Park.
Paul Gascoigne, James McFadden, Dani, Peter Crouch, Djalminha and Georgi Kinkladze were all targeted by Dundee before deadline day.
Claudio Caniggia's Dundee spell has gone down in history but di Stefano wanted to create some more magical Dens Park memories.
Gazza was trying to get his career back on track at the age of 35 following disappointing spells with Burnley, Boston and Chinese club Gansu Tianma.
Things were looking positive when the midfielder asked for more details after Dundee pledged to find him a house near one of the many well-stocked lochs just outside the city.
"He is in the latter stages of his career, but with the Caniggia signing we have already seen what coming to a club like Dundee can do for a player who many people said was finished," said Duffy.
"He ended up going to a World Cup and, while Paul's situation is not identical, this is something that could benefit him."
Duffy suggested the prospect of a quiet life back in Scotland could appeal to him but Gascoigne instead took up an offer in Abu Dhabi and agreed to sign a one-year deal with Al Jazira of the United Arab Emirates as a replacement for George Weah.
The Dark Blues also lost out in a bidding war for James McFadden on deadline day despite offering £1 million whilst a move to sign giant striker Peter Crouch from Aston Villa also failed to get over the line.
Dundee also tried to sign Djalminha from Deportivo La Coruna, Portuguese international midfielder Dani from Atletico Madrid and Georgi Kinkladze without success.
Di Stefano blamed the "location and state of Scottish football" as the reason the club was unable to sign any player within the transfer deadline.
He said: "Mr Duffy made a more than generous offer to Mr Paul Gascoigne to join Dens as a player/assistant coach.
"After some thought and proper consideration, Mr Gascoigne preferred Al Jazira Football Club."
One player who did arrive was former Italy striker Fabrizio Ravanelli for a brief but unforgettable spell but his time was soon up after just six games when the club was plunged into administration.
Paul Gascoiogne was never seen on the banks of the River Tay but Dundee's big-spending rollercoaster ride still came hurtling off the rails.
* The Gazza story is among the madcap tales being told in The Bird & The Feather: Caniggia & Ravanelli's Dundee Adventures which is on sale now from https://www.dcthomsonshop.co.uk/the-bird-the-feather and Amazon.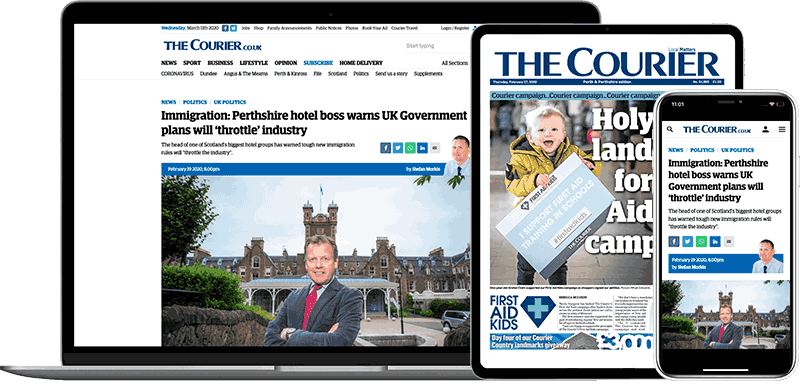 Help support quality local journalism … become a digital subscriber to The Courier
For as little as £5.99 a month you can access all of our content, including Premium articles.
Subscribe