Paul Sturrock rightly enjoys legendary status at Dundee United.
However, he has revealed that if it had not been for a little white lie, his career at Tannadice under boss Jim McLean would never have got off the ground to begin with.
That small fib cost a scout his job when the manager found out that he had the wool pulled over his eyes.
Considering though that the other player he had brought to McLean's attention was a certain Ray Stewart, he was ultimately forgiven while Sturrock himself went on to have a truly glittering career for United.
This month marks the 30th anniversary of an unforgettable time for everyone of a Tangerine persuasion, when the "corner shop" club jousted with giants on the European stage going all the way to the UEFA Cup Final, the second leg of which was held on an emotional night at Tannadice.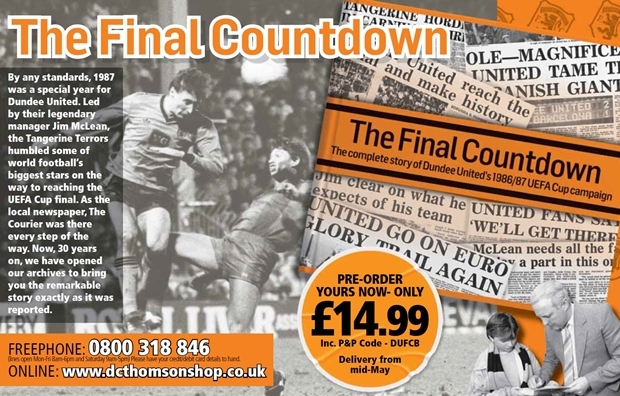 Swedish side Gothenburg ultimately ran out victorious but McLean's men had won admirers all across the continent for their achievements during their run to the final when they beat a star-studded Barcelona side as well as German cracks Borussia Monchengladbach.
Now aged 60, "Luggy" has been looking back fondly on his time at the club as part of the 30th anniversary celebrations.
However, it could have been all so different if it wasn't for that little manipulation of the truth as Sturrock went to meet his new manager for the first time.
He said: "I cheated my age. I was told coming up the stairs at the Perth Ice Rink that Jim McLean wanted a 16-year-old boy for the ground staff.
"I was 17 but the scout said I was 16. I said, 'No, I'm 17'. But he said, 'No, today you are 16'.
"So I signed as a 16-year-old and three months later I played a European tie out there (at Tannadice) against Jiul Petrosani.
"I was lauded as the youngest player to ever play in Europe – which I wasn't.
"The man who had that record was Tommy McLean at Rangers.
"I told the senior pros what had happened and they were all rolling about the floor laughing before saying I had better go and tell the wee man.
"I had to knock on his door and I told him all about it.
"He picked the phone up, sacked the scout on the spot and lambasted me for lying to him.
"The scout is dead now and Chick McNaughton was his name.
"He was manager of Bankfoot Juniors. I think he was forgiven because his two signings up until that day were Ray Stewart and me.
"Jim saw sense and brought him back."
Sturrock went on to play a key role for United during their glory years.
The Uefa Cup final should have been their chance to make even more history but he admits by the time the showpiece occasion came round, he and the rest of the team were running on empty.
United took part in well over 60 games that season and it now seems incredible that they played and lost a Scottish Cup Final against St Mirren in between the two legs of the European games with Gothenburg.
In hindsight, Sturrock believes they could have done with some help from the SFA.
He said: "I was absolutely worn out and I think the rest were as well.
"It was 67 games and thinking about it now we might have had a wee hand from our governing body as we had three big games in the space of a fortnight.
"I think they could have moved the cup final to the following Saturday which would have given us the opportunity to get a week's rest in.
"It was an opportunity for Scotland to benefit and not just Dundee United.
"I do know that we were mentally drained after the Scottish Cup final.
"We had to lift ourselves very quickly again but then we lost the goal (in the first leg at Tannadice) which was a kick in the teeth.
"Gothenburg's strength was in defence and they were a good organised unit.
"When I got the ball, it was like two of them waiting on me all the time.
"It was a really difficult game to play in and losing that goal knocked the stuffing out of us.
"They say it is some kind of record that we played so many games that season and with a small squad.
"The way we played the game, it was like 100 miles an hour every game so it is difficult to put our finger on what we could have done differently.
"Afterwards, the manager was disappointed like everybody else but there was no ranting and raving.
"We didn't go back into the changing-room for at least an hour.
"We had to get our medals and then were going round thanking the fans and their fans.
"It was a very emotional situation after the game.
"I got drunk as any natural footballer would and then it was holiday time."
While United lost the final, there were unforgettable highlights along the way including beating a Barcelona side – that was managed by Terry Venables and included stars such as Gary Lineker and Mark Hughes – home and away.
Sturrock said: "To go to Barcelona and win was quite incredible. In the Nou Camp, I was always going to play well that day.
"Wee Jim was a genius. He had looked at the tapes and said the right-back and the left-back are weak players and we will just get Kevin Gallacher down one side and Sturrock down the other.
"He knew that was the area where we would get a bit of joy. He used to do things like that – put people in certain places or change systems in the middle of games but it always seemed to benefit us.
"I spoke to Lineker afterwards and he said he couldn't believe I was playing out on the left wing as he hadn't seen me playing there in his life.
"He said he was a centre-forward and he couldn't believe I could play the two positions.
"So that's what we chatted about. I think Hughesy was going through such a bad spell, he just jumped into this car and left.
"To get to the European Cup semi-final, the Uefa Cup final and three quarter-final stage runs is not too bad for a wee city in Scotland."
Two years after the Gothenburg final, injuries had taken their toll on Sturrock and he decided to retire, although with hindsight he believes he probably did so too early.
He said: "I retired in 1989. I took two six-inch nails after we were beaten here by Hamilton and hammered my boots into the boot room wall.
"For my five years as a coach, they stayed there as a reminder to me to never bring them out again.
"I probably retired two years too early but I think there was a wee sniff that we were all coming to the end."
Sturrock went on to have a successful career in management but has been taking things easy in recent years.
However, he rarely has a moment to spare in his packed social schedule.
He said: "What I am doing at this minute in time is golfing. That white ball keeps going in the wrong direction.
"I am a winner in everything I do but I cannot get this golf right at all. So I play a lot of golf.
"I paint, I cook – I love cooking although you won't see me on the Great British Bake Off as my muffins are not of that standard.
"I have a big garden and a lawn where the weeds keep coming up.
"I am captain of the pool team – third in the league this year. I am not happy. I have told my players they better improve.
"I stay in Liskeard in Cornwall.
"My pub is the White Hart in Menheniot, where I am the walking football manager. I was that annoyed with them the other week there I brought myself on and scored a hat-trick.
"I pulled a hamstring with my first shot on goal – walking football I may add!
"I am the quiz master once a month and my old cricket club in Plymouth is called TACC– the Total Abuse Cricket Club.
"You have to be over 55 and I'm now building my own cricket club called the Menheniot Marauders, and we will now be challenging other cricket teams. So that's it . . . basically enjoying myself.
"I love coaching. If I could get away with just coaching I would be quite happy. That's me gentlemen. My partner has four horses, two Chihuahuas and a cockatiel. They keep my busy."
Sturrock was helping promote a new film by purpleTV that will be shown on BBC ALBA on May 20 at 9pm commemorating the cup run called Tannadice 87.
It was premiered in Dundee on Tuesday night and Sturrock revealed he had sent a former team-mate on a scouting mission to source a favourite tipple of his beforehand.
He said: "The sweet black and tan has not passed my lips for a long time – that was my favourite drink.
"Trying to find a pub that sells Sweetheart Stout is nigh on impossible – the secret is I am going to bring my Sweetheart Stout with me.
"I sent my scout John Reilly (another United legend, of course) out yesterday, he has found it in Morrisons.
"We are there tomorrow to see if they will send a consignment down to Morrisons in Liskeard. So that's where I am at this minute in time."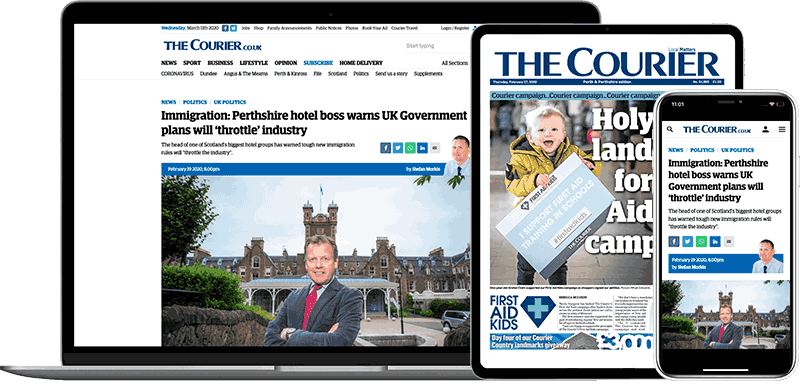 Help support quality local journalism … become a digital subscriber to The Courier
For as little as £5.99 a month you can access all of our content, including Premium articles.
Subscribe