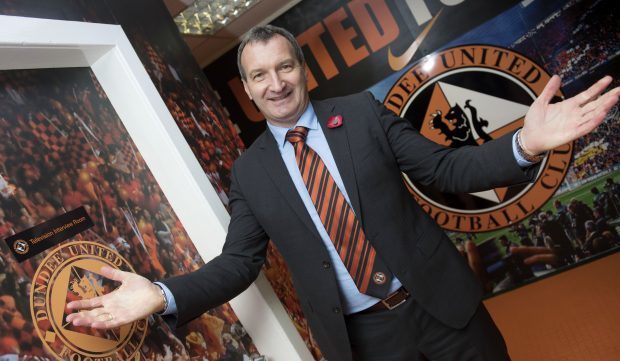 The gap between Csaba Laszlo being interviewed and appointed was so long that there can barely be a 2008 to 2010 Hearts player who hasn't had his say on what Dundee United are getting in their new manager.
Tactically sound, popular with his players and a bit eccentric seems to be the quick summary.
You don't get as many jobs as Laszlo has had if you're a dud.
The intriguing aspect of the appointment, though, is the change that has happened between the start of Stephen Thompson's recruitment process and the conclusion of it.
When Ray McKinnon was sacked United were a club, if not in crisis, certainly staring one in the face.
Two games later, they're joint top of the Championship table, with their title rivals all appearing much of a muchness.
After the Inverness Caley Thistle defeat that prompted McKinnon's departure this looked like a fairly extensive rebuilding job for his successor.
Now, after the Dumbarton and St Mirren victories, is it just a case of following Laurie Ellis's lead and putting a gentle hand on the tiller rather than a white-knuckled one? False dawn for the Tannadice side or finding their feet?
The clocks have gone back and we still don't really know which is the real Dundee United.
Coming up with a swift answer is Laszlo's first big task. Get it right and the Tangerines could yet become the runaway Championship winners that many predicted they would be.