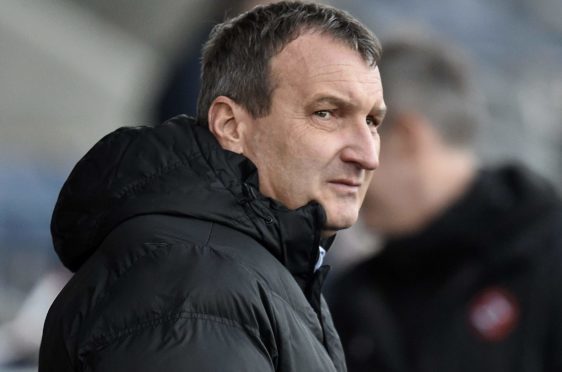 Dundee United manager Csaba Laszlo has confirmed there will be a "lot of changes" at Tannadice whether or not they are promoted.
Laszlo is expected to stay on in the job regardless and will welcome his former Hearts assistant Werner Burger to his backroom team in the close season.
However, that won't be the end of it.
The Hungarian, whose side take on Dunfermline in the second leg of the Premiership play-off quarter-final at home tonight after a goalless first game at East End Park, said: "At the moment we are planning a lot of things so we will see.
"The board are very focused and working hard on plans for the summer and for next season.
"There will be a lot of changes (because) we have to move forward.
"To do that you have to have fresh blood and new ideas. That is necessary.
"I am committed to Dundee United.
"In this last six months we have had a lot of changes and I think the club as a whole is moving in a good direction.
"There has been a lot of turbulence here over the last few years.
"The reality is that this is the second year in the Championship and in the play-offs.
"Hopefully, the road doesn't end here for that.
"We hear a lot of things but you just block it out and focus on the team, training and what's happening on the pitch.
"At the moment we are not thinking about the Premiership. It is about Dunfermline and getting to the next step on the road."
Laszlo has been encouraged by news that United's season ticket numbers are up on 12 months ago, reading into the figures that the fans are behind him.
He said: "We have sold more season tickets now than we had sold this time last year.
"So that tells me the supporters are feeling that something positive is going to happen."