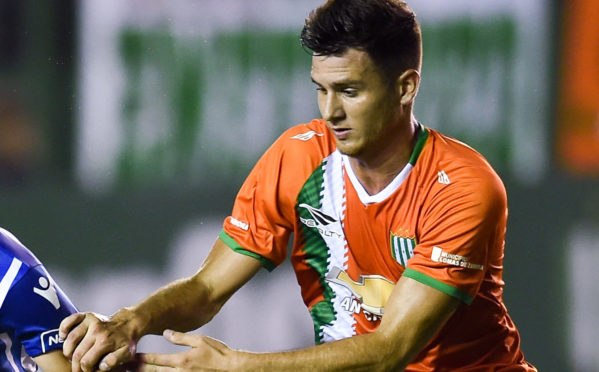 Dundee United new boy Adrian Sporle will quickly get up to speed with Scottish football, according to manager Robbie Neilson.
The 23-year-old Argentinian left-back has joined the Tangerines on a three-year deal from Atletico Banfield in his homeland.
Neilson admits he will have to adjust to the "one hundred miles and hour" pace of the game here but is backing Sporle to hit the ground running.
The Tannadice boss, who will assemble his squad for pre-season training early next week, said: "Settling in quickly is something he will need to do and we will give him all the help we can with that.
"I have watched a lot of footage of him and you can see how different the league over there is to Scottish football.
"Here we play the game at one hundred miles an hour and it's end to end, so it will be new to him.
"He will have to get used to teams playing in behind and trying to turn him but it's something he will pick up.
"Adrian is someone who ticked a lot of boxes for us, even though we already have Jamie Robson and Callum Booth there so there is competition for places.
"He is a good age with good experience of playing at a very good standard.
"He has been playing in a good league against some top players so to be able to bring someone with that pedigree in is very exciting.
"He has a German passport which made things a whole lot easier getting him here because we haven't had to go through a work permit process.
"He is keen to come here and do well in European football.
"Adrian speaks some English and I am sure he will pick it up quickly when he arrives here and starts working with us every day."