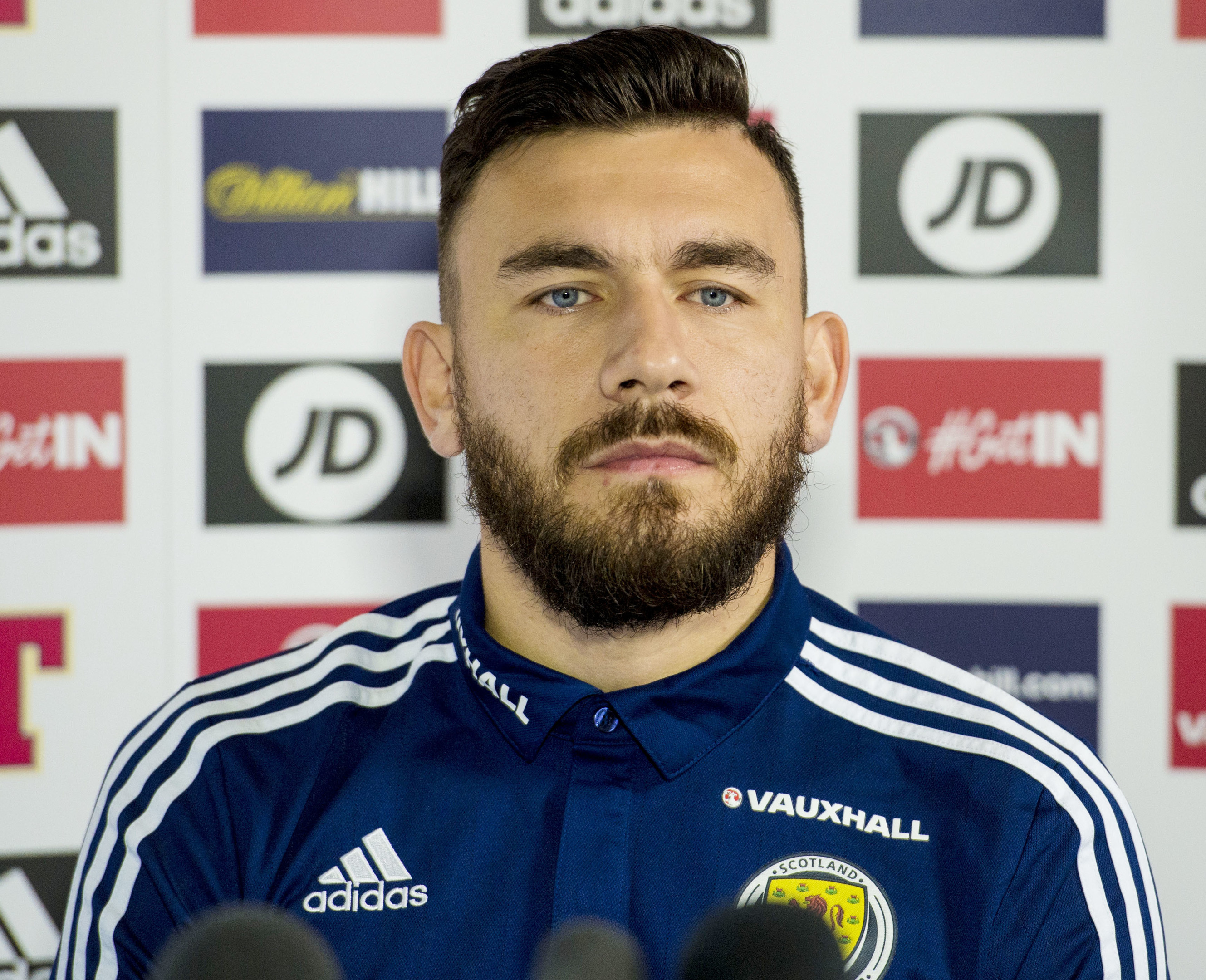 Robert Snodgrass will be "fit and ready" for Scotland's clash with England, Hull City manager Mike Phelan has confirmed.
The Tigers boss insists he will not cause a club versus country row after the winger returned from injury earlier than expected.
The 29-year-old was initially ruled out for up to a month after picking up an ankle ligament injury in the 2-0 Premier League defeat to Stoke on October 22 and was expected to out until the end of November.
But Scotland manager Gordon Strachan surprisingly called-up the former Leeds and Norwich player in his 25-man squad for their World Cup qualifying match against England at Wembley on November 11.
The forward is in contention to return against Southampton on Sunday but Phelan has no qualms if Snodgrass starts against England with little match practice.
"I haven't had a conversation with Gordon, he (Snodgrass) has been called into the squad, like numerous other injured players have done as well," Phelan said.
"Right now it is a case of being available for Hull first and foremost. After that, I don't think there will be any issues in a week's time for him to be fit, whether this game has come early for him – it is something we may have to think about and discuss.
"We have Robert available today. He's done his rehab with the physios and he has showed signs of coming back into the group, whether that will be too late or whether he can do enough for Sunday just depends on what happens today and tomorrow.
"But for Scotland he will be fit and ready for that. If he shows signs that he is available then I have no problems with him playing in that game."