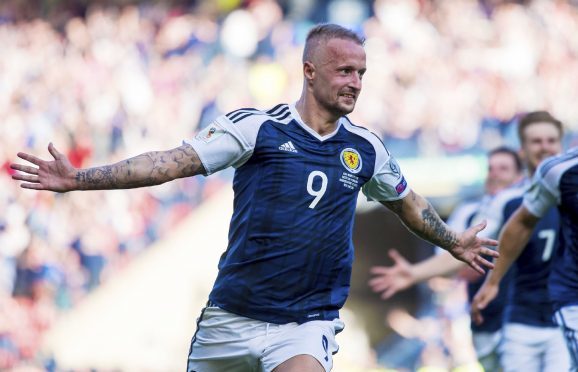 Given the choice between explaining the new Uefa Nations League or quantum mechanics I would pick the latter.
Let's get one thing clear before it all gets very muddy indeed – I'm no Professor Stephen Hawking.
Unlocking the secrets of the universe does seem the easier option, though.
The great physicist once said: "Science is beautiful when it makes simple explanations of phenomena or connections between different observations."
Sadly, that is the last time you will read the word "simple" in this article.
While football is meant to be the beautiful game, it can look pretty ugly when it is beaten into submission by the bigwigs at Uefa.
This is exactly what has happened with the frazzled format of the Nations League.
The what? Exactly.
Gather together a stand-full of Scottish football fans at any of the Scottish Cup ties last Saturday and ask them about this shiny, new international competition that Scotland are taking part in and you would be lucky if you got one knowing nod.
It is a mystery.
However, mysteries are there to be solved so, as The Courier's self-appointed Columbo, here goes.
First things first, why is this even happening?
The brutal, unadulterated truth is that everyone has become fed-up with meaningless friendlies, or "international challenge matches" as the SFA insist on calling them in their dogged attempt at verbiage.
This marks the end of the friendly, well apart from the just-announced "challenge" games against Costa Rica, Hungary, Peru and Mexico that the Scots have pencilled in to prepare themselves for the end-of-the-friendly Nations League. Isn't it ironic, don't you think?
The official explanation from European football's governing body is: "Uefa and its associations wanted more sporting meaning in national team football, with associations, coaches, players and supporters increasingly of the opinion that friendly matches are not providing adequate competition for national teams."
When does it all kick off?
Well, the draw is today in Lausanne, Switzerland, with the games taking place over six match days, during the "double-headers" in September, October and November of this year. Teams will play each other twice, home and away.
The finals competition for the teams that win the four groups within the top division only (that rules out Scotland, unfortunately) is scheduled for June 2019. There will, therefore, now be Nations League champions as well as European and world champions.
What about us?
Scotland are in League C and pot 1, thanks to being 27th in Uefa's national association coefficient rankings on October 11 last year.
Hang on, we have already entered gobbledegook territory. Let's slow down.
The Nations League is divided into four leagues, helpfully called A, B, C and D.
League A comprises the leading countries as per the co-efficient. Within League A we find three pots, helpfully called 1, 2 and 3.
In the first pot we find Germany, Portugal, Belgium and Spain. The next pot comprises England, France, Switzerland and Italy. In the third pot are Croatia, Poland, Iceland and the Netherlands.
Leagues B, C and D are divided up in a similar manner to A.
Let's take a closer look at what awaits the Scots.
They find themselves in League C.
Within that, Scotland are in pot 1 for the draw along with Hungary, Romania and Slovenia. The second pot contains Greece, Serbia, Albania and Norway; the third comprises Bulgaria, Finland, Israel and Montenegro; and last, and certainly least, in the fourth pot we find Cyprus, Estonia and Lithuania.
It is here that Uefa get into the groove, with their explanation of the machinations as follows:
Teams will be split into one group of three (containing teams from pots 1, 2 and 3 only) and three groups of four (so a possible draw for Scotland could see them face Greece and Bulgaria if in a three-team group or Greece, Bulgaria and Cyprus if in a four).
Due to winter venue restrictions, a group can contain a maximum of two of these teams: Norway, Finland, Estonia, Lithuania.
The four group winners are promoted to League B, with the four sides that finish bottom relegated to League D for the 2020 edition.
The top four ranked teams that do not qualify for Uefa Euro 2020 (the European Championships in old money) will enter a play-off in March 2020, with one finals place on offer.
I'm glad that's all cleared up.
What we really want to know, surely, is will this give Scotland a better chance of qualifying for a major finals after 20 years of hurt?
The answer, as hinted at in the fourth bullet point above, does appear to be yes.
Qualifying for the Euros will continue as before, with the winning teams and runners-up in each of the 10 groups automatically making it to the tournament in June 2020.
The last four remaining Euros places will be won through the European qualifier play-offs, which will take place in March 2020 and which – this is the new bit – will be contested by the 16 Nations League group winners, which will hopefully include the Scots.
If a group winner has already qualified via the normal qualifiers then their spot will go to the next best-ranked team in their League.
If a League does not have four teams to compete, the remaining slots are allocated to teams from another League, according to the overall ranking.
Within each league (A, B, C and D), the overall ranking will be calculated based on position in the group then points, goal difference, goals scored, away goals scored, wins, away wins, disciplinary points, coefficient ranking.
So each League will have a path of its own and each path will feature two single-leg semi-finals and one single-leg final.
The winner of each path will win a golden ticket to Euro 2020.
So good luck with the draw today if you are tuning in and if you are able to follow that then maybe you should think about studying quantum theory after all.
Now that we are all experts, I close with another quote from Prof Hawking which may or may not have been referring to the Nations League.
"One of the basic rules of the universe is that nothing is perfect."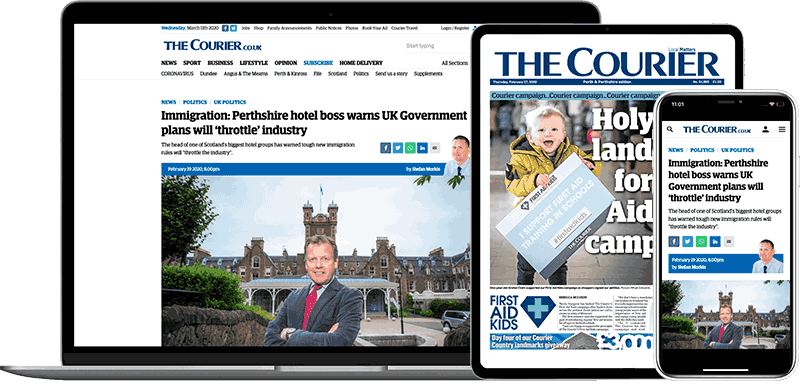 Help support quality local journalism … become a digital subscriber to The Courier
For as little as £5.99 a month you can access all of our content, including Premium articles.
Subscribe