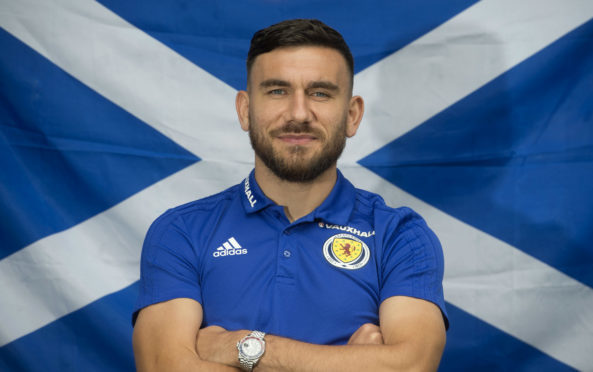 There are plenty of international footballers whose commitment to their country starts to wane at the back end of their careers.
But Robert Snodgrass isn't one of them.
When the West Ham playmaker wasn't named in Alex McLeish's squad for the Belgium and Albania games, there was plenty of space left for speculation by the Scotland boss.
And Snodgrass, after being called up to replace Matt Phillips, wanted to fill it.
"I hadn't chucked it," he pointed out. "The best way to clear it up is by telling you the truth – the last time I was in the squad my mum was in the hospital, and I was in and out of the squad to visit her.
"It was a difficult one but I spoke to Alex and he told me he wanted me to be part of it, but there were some lads that he was giving a chance to.
"He said I had a long, hard season because I was travelling from Birmingham back to London where my family was and had to balance that with making sure my family back home was alright.
"To be straight, he was always talking to me and he was really good.
"It was a decision for me that was quite easy, I wanted see what my mum's health was like and I wanted to see what was happening at West Ham.
"It was always a case of working with him and seeing what the best solution was between my mum and my family going forward.
"I had long discussions with my mum (who is now recovering well from a stroke) and dad and they said 'listen, you want to play for Scotland and that's the most important thing'.
"I told them I would cross that bridge when I came to it, and when I did cross that bridge when the manager named his team I wanted to be part of it.
"It's quite hard when they ask how I'm not in the squad, and then the manager came out and spoke about mentality, but it wasn't about mentality. It was the timing more than anything that was quite difficult.
"He was always really good with me though, so when the first chance came I wanted back I the squad."
Snodgrass added: "Some things you can keep in-house, but when the manager speaks about mentality then I think you have to explain it.
"He didn't want to say about my family situation. His thinking was that it's up to me to say that, so he was trying to protect all parties. He's got a duty of care as a manager to his players and I appreciate that.
"But, I want to clear it up now. He was brilliant with me and always wanted me in the squad.
"Sometimes family can be put to one side because of the love of the game and playing for Scotland is what drives us all forward. We all want to qualify.
"I've been playing with Scotland since I was 15, and I do it because I love it."
If anything, Snodgrass is more committed than ever to pull on the dark blue of Scotland.
"There's never been any doubt about playing for Scotland," he said. "I love it and I want to play at a major tournament.
"You come up when you have pains and niggles but I am always there and I always will be there. I'll always support the boys even if I'm not involved.
"I was talking to Faddy about it and age does creep up on everybody but I'm playing in the Premier League, I'm playing in one of the best leagues in the world.
"So I want to bring that to the Scotland team and help the young lads coming through as well.
"I'm just glad to be here, it's the start of a campaign and we need to get off to a good start."
Snodgrass, the Tartan Army talisman at the start of the last World Cup qualifying campaign when he scored a hat-trick in Malta, is determined to re-establish himself as a Scotland player on the back of doing the same with West Ham.
He said: "I'm working with one of the best managers (Manuel Pellegrini). He's won the Premier League and La Liga and I can only learn from people like that.
"He's been great with me, he's always talking to me. I feel as though this is it starting because under Bilic, there wasn't a lot of communication and it was difficult. I wasn't really playing in the right position, where he signed me for.
"I always had that soft spot and always wanted to go back (after being loaned out to Aston Villa) and do well. That's all I've wanted to do wherever I've been."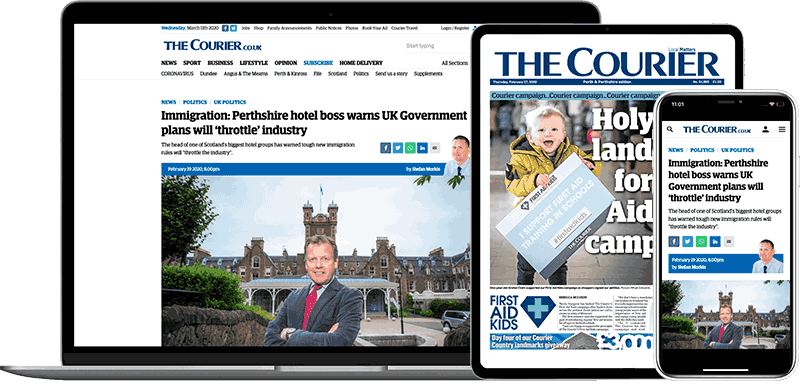 Help support quality local journalism … become a digital subscriber to The Courier
For as little as £5.99 a month you can access all of our content, including Premium articles.
Subscribe