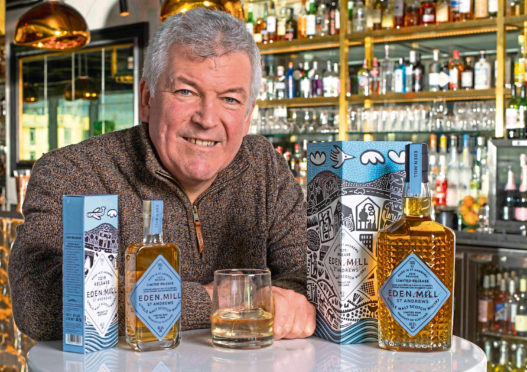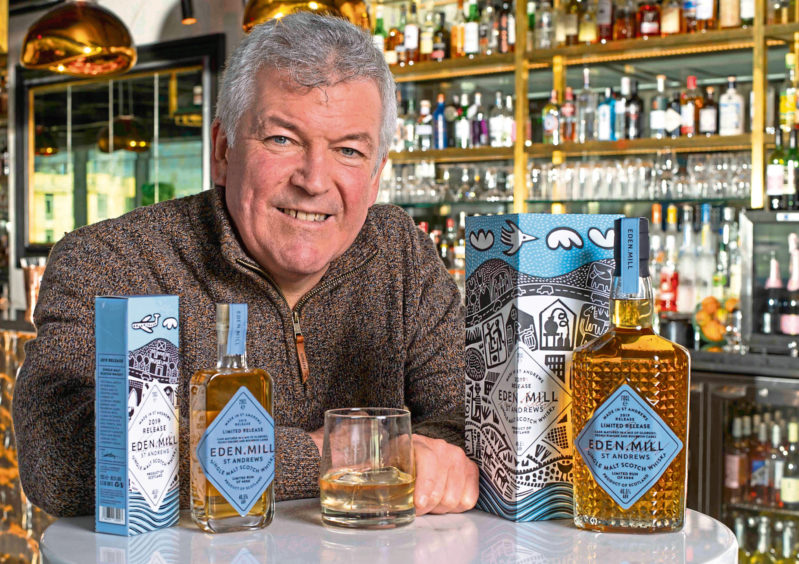 The co-founder of premier craft distiller Eden Mill is calling on the government to support distilleries and small businesses with a tax free period through the coronavirus crisis.
Paul Miller said businesses like Eden Mill St Andrews are key to the Scottish economy and tourist industry.
However, he warned that the loss of trade from the UK coronavirus shutdown could be devastating not just now but in the longer term.
"Covid-19 means significant loss in income for distilleries such as ours," Mr Miller told The Courier.
"We expect to see a 35% loss of turnover with no cash flow from trade in restaurants and bars. "Exports and duty free are lost to us so we've become reliant on e-commerce and supermarket trade. "In addition to that, we've had to close our regional Blendworks Gin Schools and tasting experiences which drew large numbers of tourists and visitors."
Mr Miller said the announcement by chancellor Rishi Sunak last week that employees who cannot work will receive 80% of their salary, up to £2500 a month, was welcomed.
However, it came "too late" for Eden Mill, he said, with the difficult decision taken to make redundancies prior to his announcement.
He added: "In order for small growing businesses such as ours to survive on the other side of this crisis, we need to be on the front foot.
"On March 23, the Scottish Whisky Association called for excise duty to be deferred by six months, which would of course bring much needed instant relief. However, a tax free period would deliver greater benefit.
"We'd welcome efforts from the Scottish Government to ensure there's no hangover for small businesses because we need to be in a position to kickstart activity stronger than before.
"Whisky and gin trade is not just an essential part of the Scottish economy, it's an important factor in what attracts tourists to Scotland and we need to be ready to welcome them with open arms."
The Courier told on Saturday how, before coronavirus struck, gin and whisky experiences across Tayside and Fife were helping grow tourism and provide vital jobs in rural communities.
The growth in interest in craft beers, for example, from younger demographics, most notably millennials, have driven a search for products that are "authentic and give an honest representation of their brand".
Although the vast majority of international visitors do not come to Scotland solely for the purpose of sampling craft beer, Visit Scotland figures show that trying local food and drink enhances their experiences with visitors to Scotland spending 20% of their holiday budget on eating and drinking.
Visits to whisky distilleries are also popular, while the domestic food and drink market is also growing.
To say thank you to the UK's health service fighting the virus on the front line, Eden Mill have offered a 25% discount and free delivery to NHS staff.