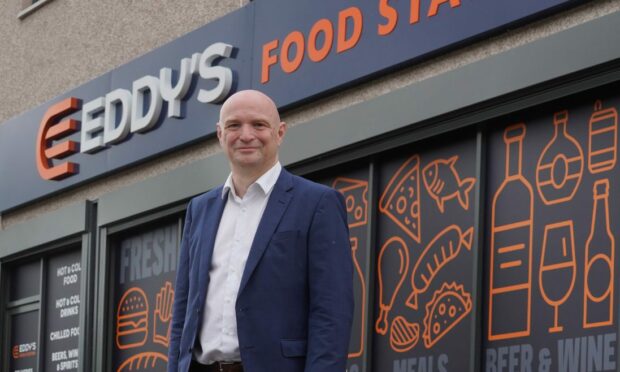 Former Dundee United chairman Stephen Thompson is following in his father Eddie's footsteps by starting a chain of convenience stores.
Eddie Thompson started Morning Noon & Night in 1991 with £100,000 of his own capital.
The success of the Broughty Ferry business helped him fund the purchase of Dundee United in 2002.
When the retail chain sold to Scotmid for £30 million in 2004, with Stephen at the helm, it had 50 shops and 800 staff.
Now, almost 20 years later, Stephen is making a dramatic entrance back into the Scottish convenience store market. The first Eddy's Food Station opened in Alloa today.
Stephen Thompson plans rapid growth
Stephen said his five-year plan is for 30-40 stores and 500 staff.
In an exclusive interview with The Courier, he said: "I was there from day one with my dad at Morning Noon & Night.
"I ended up as CEO running the business after he bought United.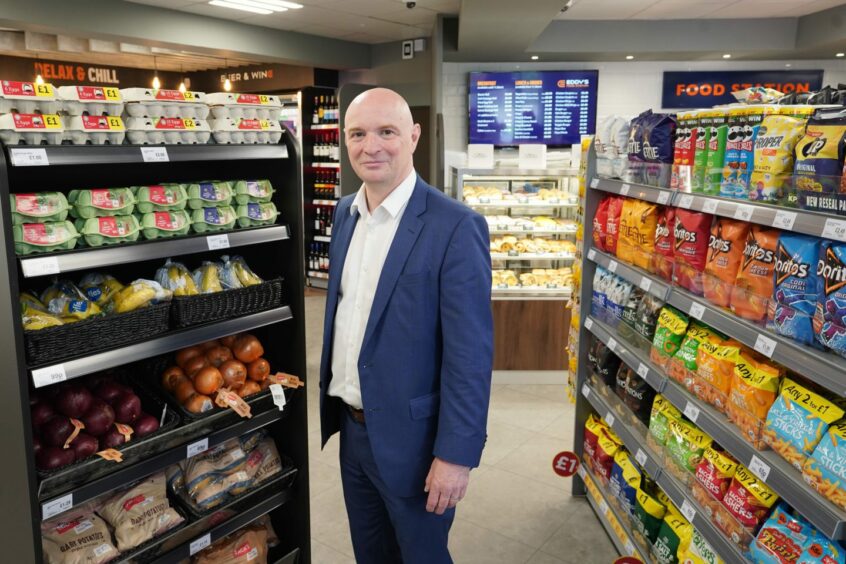 "Going back into convenience stores is something I've been thinking about for the past two years.
"Technology has moved on but the basics haven't changed – it's about having the right standards and level of customer service.
"We're looking at sites all over Scotland, including Tayside and Fife.
"It's an ambitious plan but it doesn't frighten me as I've been there before."
Millions raised for Eddy's Food Station
After Eddie Thompson's death in 2008, Stephen succeeded him as Dundee United chairman.
This is his first major business venture since stepping down as chairman and selling his shareholding in Dundee United in 2018.
Eddy's Food Station has raised millions of pounds from a financial institution and private investors. Stephen Thompson is the majority shareholder.
The business plan is a mixture of opening new stores and acquiring existing sites.
A second location could open in Fife within weeks.
Eddie Thompson's influence on business
Stephen said the name is a "tip of the hat" to his father who will also influence how he runs the company.
"It's a slightly different spelling of my dad's name but I think everyone knows the connection there," he said.
"My dad was a very good leader, good with people – he'd always make a cup of tea when someone came to visit.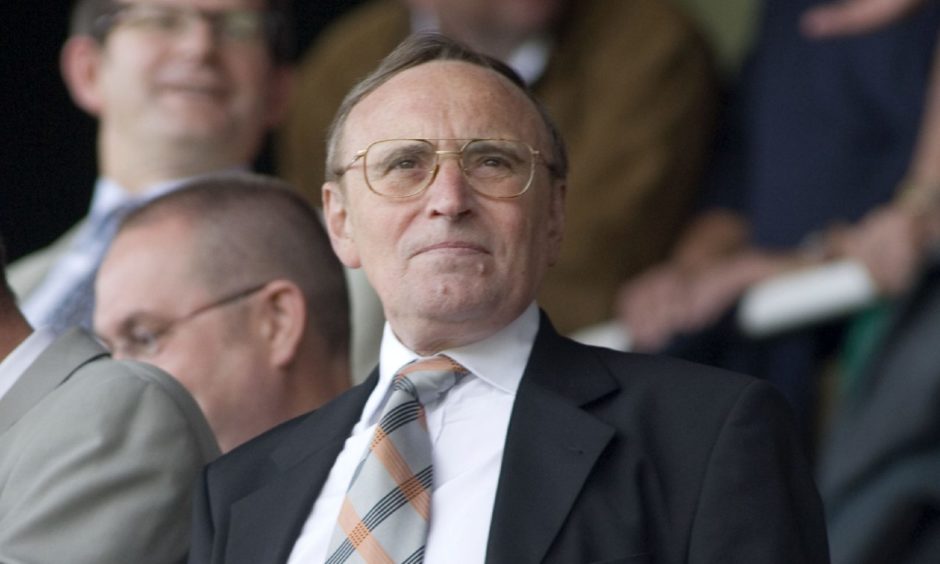 "He taught me the importance of having proper control of a business and putting good systems in place.
"You sometimes don't realise what you learn from your parents, particularly if you work together. He was hugely respected in the retail industry.
"I don't really want to talk about football, but I've learned how not to do some things in business as well."
Focus on business, not football
After leaving Dundee United, Mr Thompson spent most of 2019 in America. He was the first investor to put money into the National Independent Soccer Association league, owning a franchise in Connecticut.
However, he sold his interest before the league started and is now based in Dundee.
"Building this business requires 100% focus," he said.
"Convenience stores have done well during the pandemic. We're going heavy on the food to go side, which is a point of difference.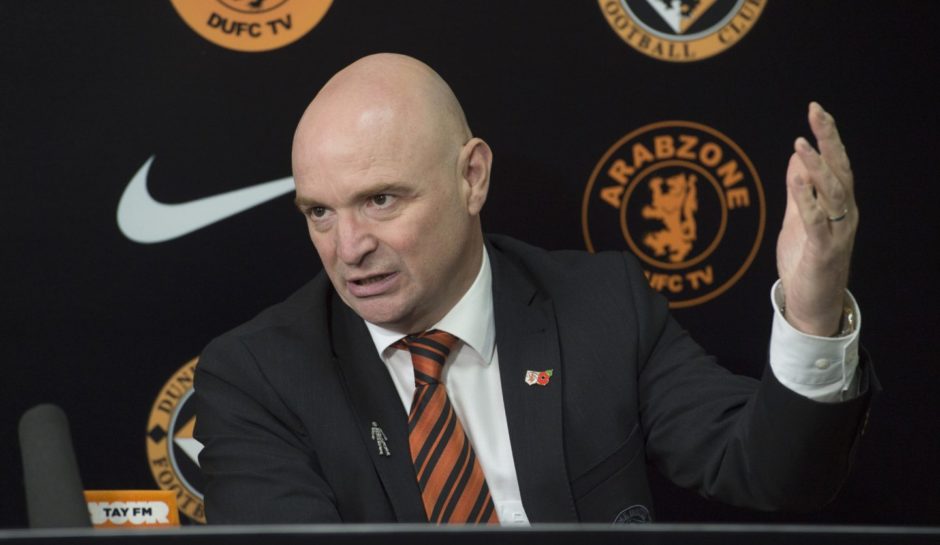 "We're trying to take convenience stores onto the next level. We believe there's an opportunity there.
"One thing we won't be doing is putting in any self-serve checkouts. I think customers are railing against that.
"The customer is going to be our number one priority."