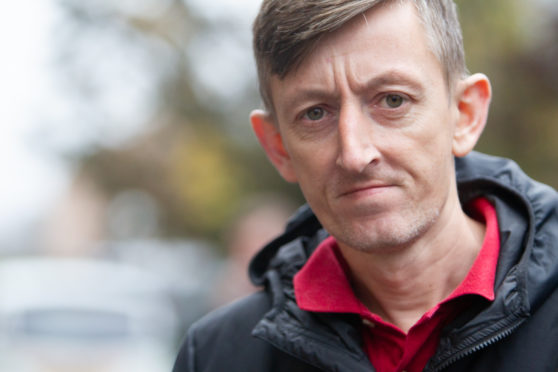 A furious sheriff has ordered the arrest of a paedophile vigilante just a week after giving the man his freedom to comply with the preparation of court reports.
Gordon Buchan from Glasgow had been offered a "very last opportunity" to co-operate after he and his teenage son were arrested on warrant earlier this month over a failure to appear at court in Forfar.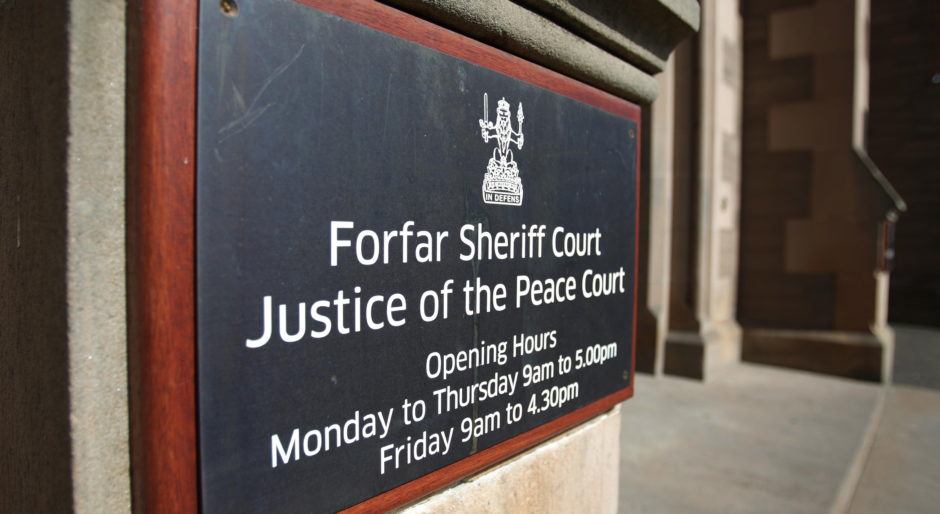 The men, aged 40 and 19, are among four people facing sentence next month over a masked breach of the peace in Forfar in August 2018 when members of the Wolf Pack UK group targeted a house in the Angus town.
Buchan Snr and Jnr, along with Karen Ferry, 48, of Dalkeith, and Marcin Kuciak, 39, of Edinburgh all previously admitted going to the street as a group, behaving in an offensive manner, presenting banners and, with hoods over their heads and faces masked, shouting, swearing and making offensive remarks while broadcasting their behaviour live on social media.
On February 14, Sheriff Derek Reekie granted Buchan Snr bail to allow him to attend a meeting with social workers on Wednesday, but ordered him to appear at Forfar the following day to confirm the appointment had gone ahead.
Defence solicitor Michael Boyd said Mr Buchan was not present and his son had made contact to indicate his father had been unwell overnight.
"He is not in attendance, but I can inform the court he has attended with the social worker," said Mr Boyd.
Sheriff Reekie said: "I made it abundantly clear that unless there was a very good reason he had to be here.
"It was with some hesitation he was admitted to bail, and against a background that I had to view anything I was told with considerable scepticism."
The sheriff also cast doubt on Buchan's sickness excuse.
"He telephoned the clerk to say that he wasn't coming today. If appropriate vouching is produced then the Crown may be able to consider an invitation, but in the circumstances I will grant a non-appearance warrant," said Sheriff Reekie.
Buchan Snr had previously blamed the lift in his block of flats at Glasgow's Glenfinnan Road for mail not being delivered, but the sheriff noted his son had attended his appointments having had them sent to the same address.
He also told the court he had suffered a panic attack the night before another appointment, but Sheriff Reekie earlier pointed out he had sent an email the previous week stating the date was not suitable.