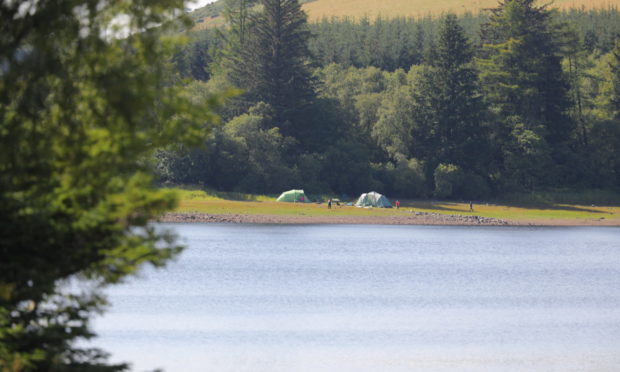 Angus communities from the coast to the glens are joining forces in the fight against post-lockdown litter louts spoiling the area.
The easing of coronavirus restrictions has already brought some problems to popular spots including Lunan Bay beach, where operators of a campsite and café have taken the decision not to re-open in 2020.
It has also emerged wild campers have left rubbish including human waste on the shores of a local loch which provides water to hundreds of thousands of people including residents of Dundee.
Campsite and hotel at Lunan Bay closes until 2021 due to lockdown rule-breakers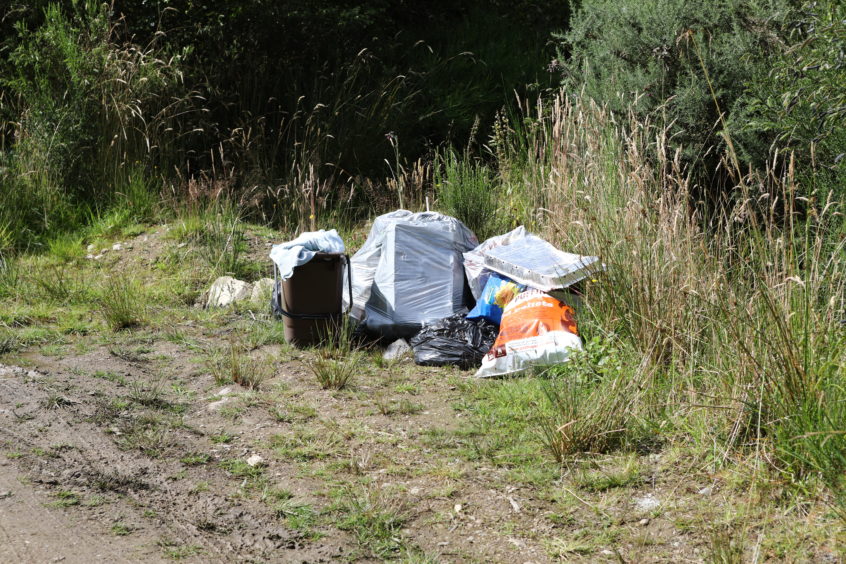 The issues have seen local groups get behind a new campaign launched by Zero Waste Scotland and backed by the Scottish Government and Keep Scotland Beautiful, which is encouraging people to take their rubbish home.
Locally it is being supported by groups including East Haven Together, whose volunteers filled dozens of bin bags with discarded litter as folk flocked back to the Angus coastline.
Warm weather forecasts have left locals dreading the state visitors will leave the area in and they say there has been a noticeable rise in the amount of fast food packaging since outlets re-opened. Local litter groups have also reported a growing amount of discarded PPE such as masks and gloves.
"All of the Angus communities have been affected by this problem," said Wendy Murray of East Haven Together.
"As lockdown eases, local businesses and the tourism industry in general across Scotland are counting on an increase in trade to support them through what are difficult economic times.
"The unspoilt scenery on the Angus coast and parks play a vital role in encouraging people to enjoy our region and support businesses, but this can only happen if areas of beauty remain in their original pristine state," she said.
Gareth and Claire Finn, who operate Lodge of the Loch and the Wee Bear Café at Lintrathen, near Kirriemuir said there had been a recent spike in the number of wild campers there, with more than a dozen tents spotted there last weekend.
"This is a new thing up here. We never normally get this number of people camping," said Gareth.
The loch and nearby Backwater reservoir are operated by Scottish Water and although they have said there is no risk to public supplies, bosses are becoming increasingly angered by the "irresponsible behaviour of some people, including so-called wild campers."
Brian McCarthy, Scottish Water's reservoir manager said: "All drinking water is monitored against stringent regulatory requirements and our treatment processes are designed to achieve those standards, but we would obviously urge people not to leave human waste near raw water reservoirs like Lintrathen in the first place.
"We want everyone in the area to be able to enjoy the amenities around the reservoirs, and to do so in a responsible way."