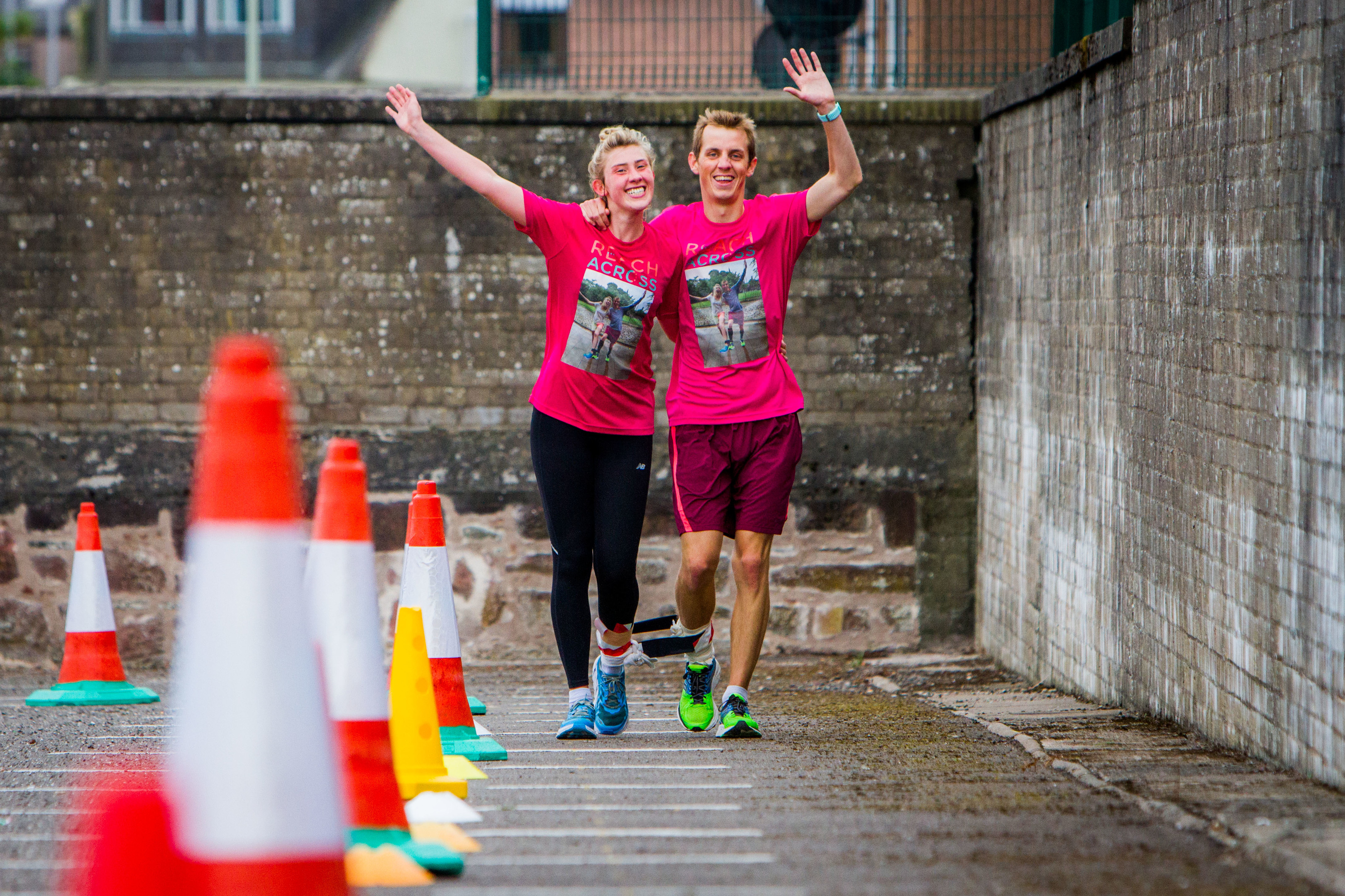 A pair of pals have legged it into the world record books after a remarkable weekend feat of endurance and determination.
Bound by a desire to deliver positivity from shattering family tragedy, Ryan Ramsay linked up – literally – with friend Lexi Ligeti for a tilt at the greatest three-legged distance covered in 24 hours.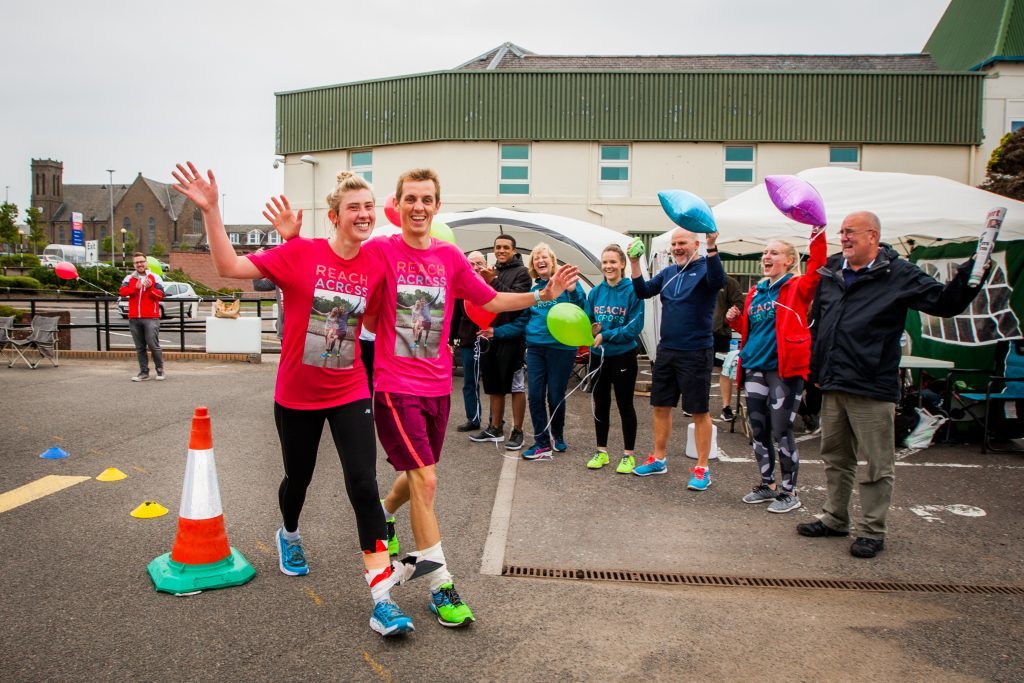 In the unlikely setting of an Arbroath car park, the duo smashed through the previous 100 kilometre best with hours left on the clock.
The unusual event was the latest tribute to the memory of PE teacher Ryan's brother, Ross, who took his own life in 2003.
Ryan, his mum, Sandra and family friend Donna Bow established the Reach Across charity in the wake of the tragedy, and, having already completed a LeJog cycle ride in honour of the 30-year-old sound director, the three-legged challenge was Ryan's latest effort to raise money and awareness for the group which is now supporting almost 15 people.
Ryan, 24, and 20-year-old South African engineering student Lexi set off at 10am on Saturday with their sights set on the 100.13km benchmark set in 2008.
Willed on by supporters who stuck with them day and night, the pair ran the early stages, setting themselves well on the way to the world record, which they easily passed at a minute past five on Sunday morning.
Their tired legs then took them to a total of 582 laps of the 200 metre circuit, setting a new distance of some 116 kilometres, which they hope will now by verified and accepted by Guinness world record chiefs.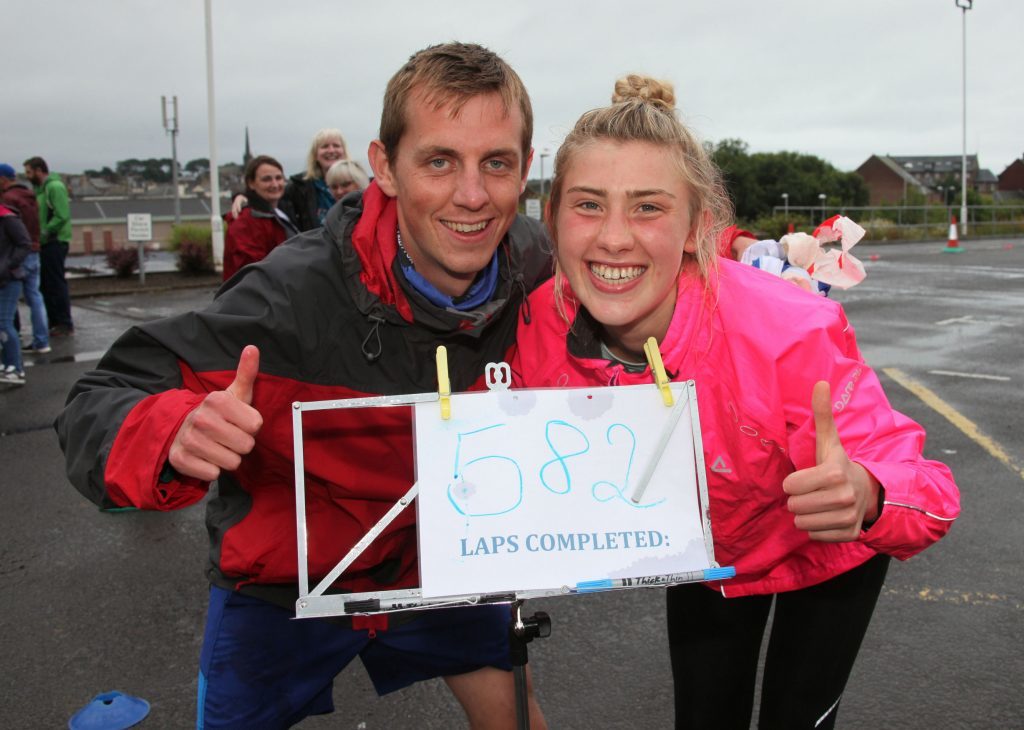 A delighted Ryan said: "We started so well and got ahead of schedule, but it got really tough through the night.
"I didn't realise just how much was involved in taking it on, but we just kept remembering why we were doing it and are so pleased.
"We talked non-stop, everything from playing I Spy to naming as many breeds of dog as we could, anything to take your mind off it."
Mum Sandra said the strength of support from family and friends had been invaluable to the pair.
"I am just bursting with pride for what Ryan and Lexi have done," she said.
"This is Ryan's way of coping, and with the work the charity is doing we are just so proud that something positive has come out of our tragedy.
"I would thank all the supporters for making such a difference, the charity is helping a lot of people and we will continue to work to get the message across that it is okay to talk about not feeling mentally well – there is always someone willing to listen and help," said Sandra.
The duo can still be supported at www.mydonate.bt.com/events/reachacrossworld-record/443311.