A heatwave from Continental Europe will bring unseasonably high temperatures to Tayside and Fife next week.
Forecasters said warm air from France will cause parts of the UK to bake in climes of up 23C as of next Wednesday, with much of Courier Country expected to bask in the heat.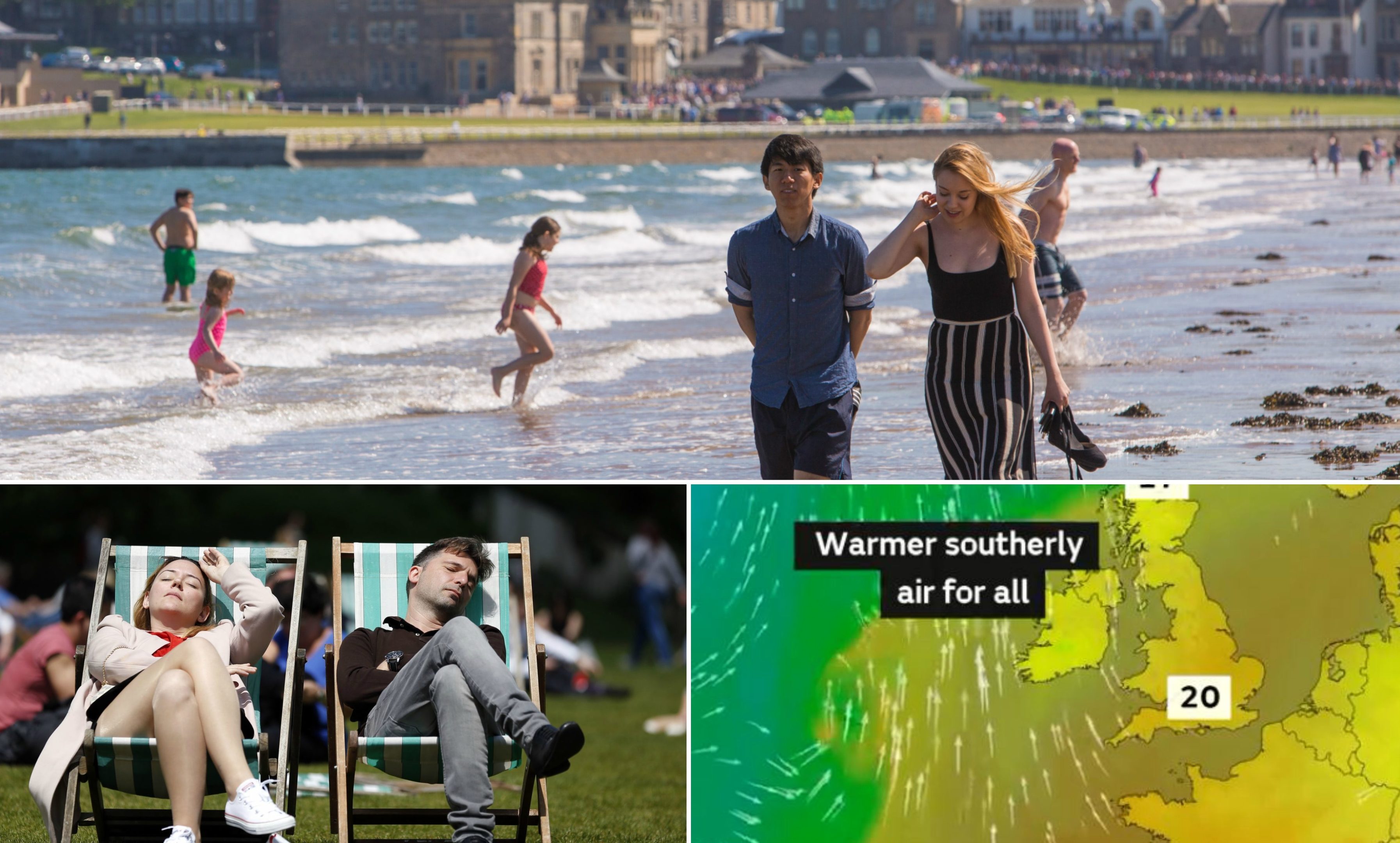 Temperatures could rise to 17C or more in Tayside and Fife, which is about 6C more than the yearly average for the area in mid April. The heatwave is expected to last until at least Friday.
However locals will have to endure wind and rain in the days leading up to next week's summery conditions.
It comes after Scotland experienced one of its harshest winters in years, with the Beast from the East bringing several feet of snow and widespread chaos to Courier Country from late February into early March.
It was followed by two further cold spells which brought back wintry conditions to the local area throughout March.
Sarah Kent, a Met Office meteorologist, said two weather fronts will be "battling it out" across the UK throughout next week; one bringing heat to eastern Scotland and the other spreading rain across the west.
Saturday will be dry and bright with temperatures of up to 14C possible locally, however Sunday will be "breezy" with rain expected from the afternoon onward.
The downpour will continue into Monday morning before clearing and making way for bright and sunny spells ahead of a "cloudy, breezy" Tuesday.
Ms Kent said: "Temperatures on Tuesday will be about 14C for the Fife area. They are on the up. That rain is annoying that western side of the region on Tuesday.
"On Wednesday it is that continental air which is breaking in the slightly warm temperatures for you. By the time you get to Wednesday, across Fife you are looking at 16C to 17C, so into the high teens.
"At the moment it looks as though this is a trend for the end of the week. That rain is going to be held off to the west. It looks as though the eastern side of the country is going to keep hold of the weather.
"It will be dry weather with plenty of sunshine and temperatures in the high teens. It could be dry and becoming more warm in the region.
"On the western side of Scotland there is more risk (of rain) whereas the eastern side is going to maintain this front of slightly warm, continental air."
Average temperatures for Tayside and Fife in mid April are between 10C and 11C.
Western parts of Courier Country may experience rain from Wednesday, with the east coast predicted to bask in the hot weather.
However nowhere in the UK is forecast to enjoy the rising mercury more than the south and south-east of England, where temperatures are expected to soar.
Ms Kent said: "The warmest locations in the UK are going to be into the south and south-east. By the middle of next week London could be into 20C – 23C."