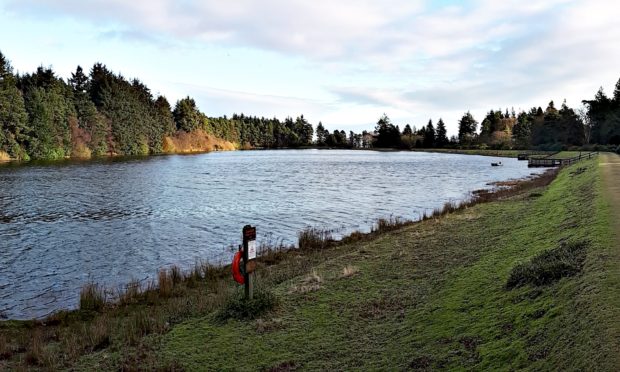 Potential disaster was averted during a weekend family Angus outing after a woman plunged through the ice of a local reservoir in an attempt to rescue her dog.
The pet had gone out on to the frozen surface at Crombie Country Park after spotting swans swimming in an ice-free stretch, only for it to skid into the water.
The drama unfolded around 3pm on Sunday when the park was busy with visitors enjoying the clear, crisp conditions.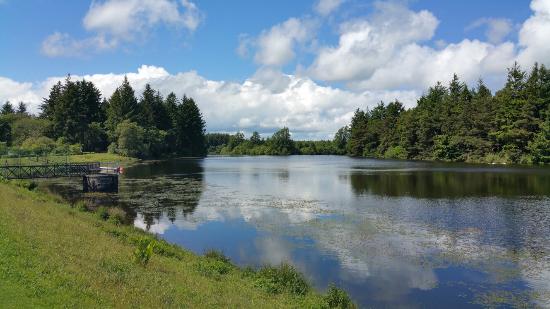 As a woman in the group stepped out on to the ice to try to reach the small dog, horrified onlookers saw her plunge waist deep into the reservoir.
The pet was able to scramble free by itself and the woman was then pulled from the water, clearly shaken according to one passer-by.
"It was at the far end of the reservoir and we had seen the group go by us. The end where we started off was still water, but at the other end it looked like fairly thick ice," said the visitor.
"We saw the dog go out towards the two swans which had found a patch of water and then it ended up going in.
"My first thought when I saw the woman was that I hoped she wasn't going to go onto the ice to try and get it, but it was too late and she went into the water right up to about her chest area.
"She was breathing really heavily and got out of the water and wrapped up," he said.
It is not thought that emergency services were called to the incident.
"It was a beautiful day so there were a lot of families out at Crombie and it just shows how something like that can happen so quickly," the man added.
The Crombie incident comes a week after another Angus dog was at the centre of a rescue drama after falling through the ice of a fast-flowing river near Edzell.
Local woman Mel Sayer had gone out with her two dogs for a short walk when 11-year-old golden labrador Maggie plunged through the ice near the Shakin' Brig in the village.
The incident triggered a rescue operation involving Scottish Fire and Rescue Service personnel from Brechin and a specialist water rescue crew from Dundee, who managed to pull the dog to safety after it had spent around five hours in the icy water of the River North Esk.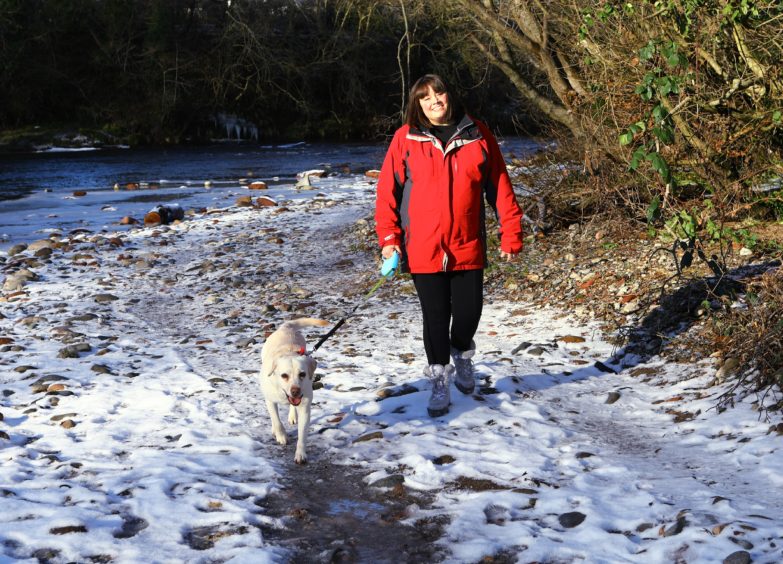 Ms Sayer praised the emergency crews for saving her pet.
"I would urge people to be extremely careful when walking their dogs near frozen water, no matter how much you trust your pet," she said.
SFRS advice to dog owners is never to go into water in an attempt to rescue their pet.