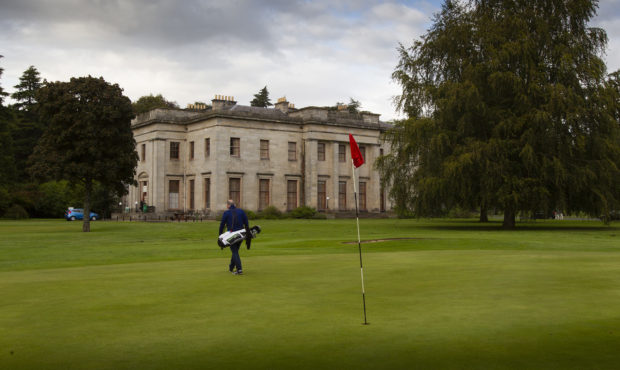 A last-ditch plan to save Camperdown Golf Course has fallen through, The Courier can reveal.
The failure of the plan, which club captain Ian McAlindon had been "99% sure" would go ahead, means the course is expected to close on March 31.
A 10-year lease had been all but agreed, however, a sudden illness is believed to have prevented the button from being pressed on the deal.
In August last year councillors voted 14-13 to close the council-run facility to save more than £400,000 in subsidises it pays for it and Caird Park.
A report had said dwindling membership meant keeping the course open was no longer sustainable.
Despite the decision, the council has since maintained it is open to reversing the vote if a suitable financial package is tabled.
Mr McAlindon said breaking the news has been devastating.
He said: "I had hoped to deliver some great news to the membership but instead had to tell our members who turned out in great numbers of the news they had been dreading.
"This was the worst day of my golfing career especially having to tell our older members that their club that they had started was closing and for the golfers of Dundee who hold a golf season ticket they were losing their course.
"It's the greens staff who are losing their jobs that I feel particularly bad for as they had also met the gentleman who hoped to save the course and their jobs and they know how close we came to securing both for them before the proposal was withdrawn.
"I still feel that closing the golf course is a terrible decision by the council but throughout the meetings we had with the council during these negotiations they acted in the best interests to keep the course open.
"I feel they would have been as disappointed as the club that the proposal was withdrawn at such a late stage."
He added there is a "glimmer of hope" that another interested party could still step in but he stressed a positive outcome is much less likely.
World-renowned golf course architect Forrest Richardson, who has played the course, said the decision to close was short-sighted.
US-based Mr Richardson, once labelled "the biggest name in golf course architecture", said: "I'm a long way away, but from my vantage point it appears that not enough time was taken to look at the creative possibilities on what Camperdown could become.
"Golf today does not have to be 18-holes and 6,000 or more yards.
"Families want fun, inclusiveness and rounds that can be completed in just a few hours. There are ways to make the golf smaller, free up land for parks and you end up with a win-win outcome.
"I have fond memories of playing the course and interacting with the locals who would walk the paths and come just to sit and take in the fresh air."
A Dundee City Council spokesperson said: "The council is continuing to speak to the golf club and other interested parties."