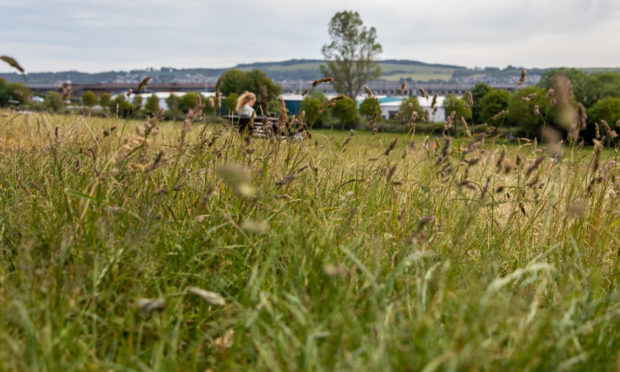 Parts of 26 Dundee parks are being left to grow wild as council officials talk to communities about creating permanent "biodiversity" zones.
The announcement comes after west end residents suggested parts of the city's oldest park, Magdalen Green, should remain uncut to boost wildlife after lockdown.
Many residents support the creation of more city wild flower meadows, but some have voiced concern about the untidy appearance of the uncut zones and the potential for ticks and other pests to gather there.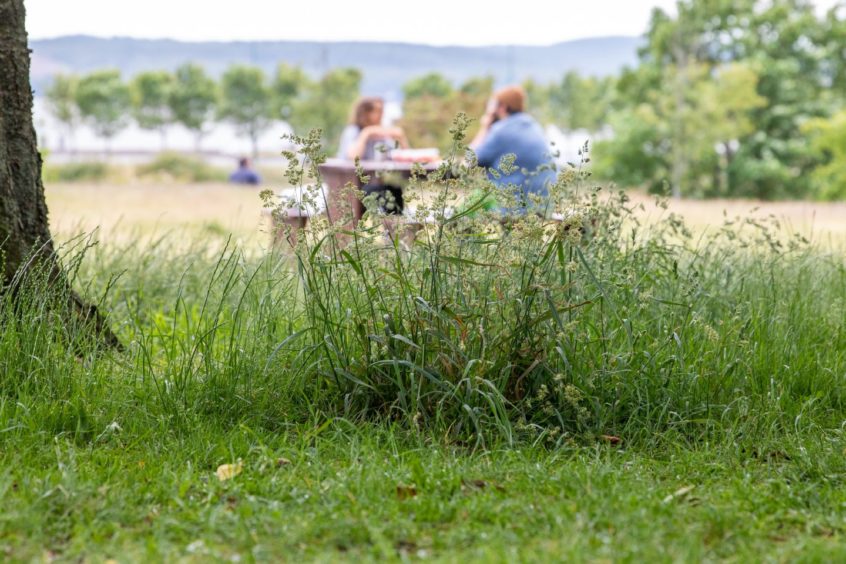 SNP councillor Steven Rome, neighbourhood services depute convener, said there were already successful examples of the policy in Dundee, including at Riverside.
"Dundee is perfect for introducing more wildflower meadows; 41% of our city is publicly accessible greenspace – the highest in Scotland," he said.
Sections of Dundee's oldest park to grow wild in first post-lockdown 'biodiversity' zone
Parks identified for the new zones in a council survey include Dawson, Camperdown, Stobsmuir, Fintry, Caird and the Broughty Ferry Esplanade, as well as Magdalen Green.
Grass and plants in the proposed biodiversity zones will not be cut and weedkiller will not be used while officers consult with community groups.
Maintenance work at playpark spaces, sports areas, cemeteries and other high priority locations such as communal spaces at housing will not be affected, the council said..
Neighbourhood services convener and SNP councillor Anne Rendal said grounds staff had returned to work at the start of the month and were now focusing on maintaining parks, open spaces and housing areas.
"It is important that we safely resume this work across the city following the restrictions imposed in response to the Coronavirus pandemic," she said.
"At the same time, there are opportunities – in the right areas and with the community's support – to embrace how nature has restored itself in recent weeks, in line with our biodiversity ambitions.
"We've received correspondence from people who want to see the further development of biodiversity and naturalised areas, and we want to engage further with communities to develop this."
Full list of parks affected
Balmossie Park
Baxter Park
Broughty Ferry Esplanade
Caird Park
Camperdown Park
Clatto Country Park
Claverhouse Industrial Estate
Claypotts Pond
Dawson Park
Dundee International Sports Complex (DISC)
Elliot Road Playing Field
Fairmuir Park
Finlathen Park
Fintry Park
Gillies Park
Lochee Park
Magdalen Green
Mill O' Mains Park
Myrekirk Park
Orchar Park
Riverside Park
Rugby Terrace Open Space
South Road Park
Stobsmuir Park
St. Saviour's Park (old school grounds)
Victoria Park