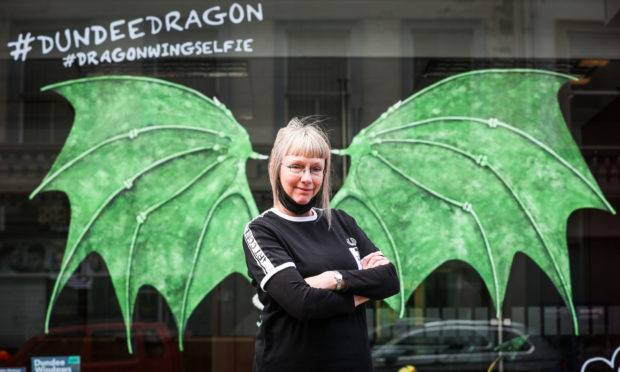 A group of artists have brightened up unloved-looking spots in Dundee city centre with works that tap into local folklore, landmarks and architecture.
The six artists won out in a pool of 90 entries with their ideas to reimagine and reinvigorate vacant spaces as part of the Dundee Windows project.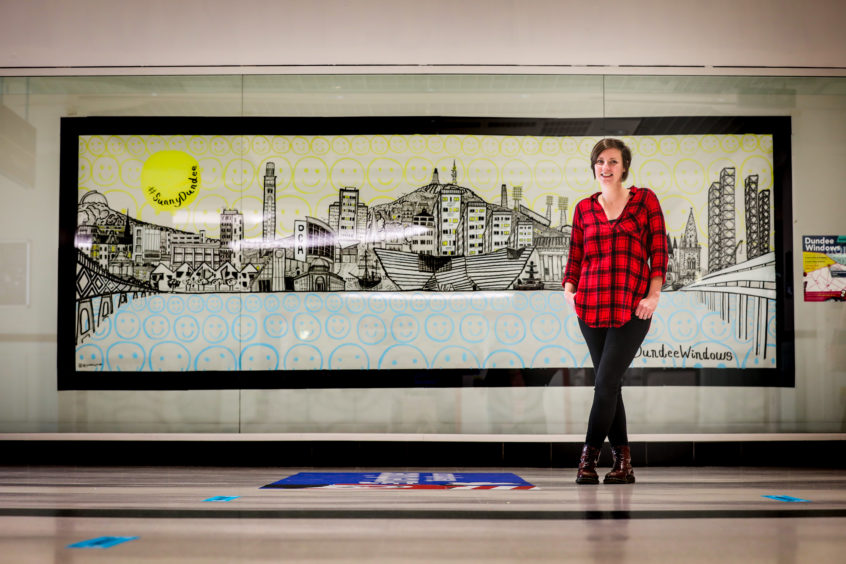 Tracey Stewart, Suzanne Scott from Whimsical Lush, Sarah Chacko, Agency of None, Pamela Scott and Macario De Los Rios unveiled their work to the public for the first time on Friday afternoon.
Designer Tracey, whose Dundee dragon is the window of the former Money Shop on Reform Street, said passing children had been "shrieking" as she put the finishing touches to her mythical beast.
She said: "I absolutely loved it. I had a tear in my eye."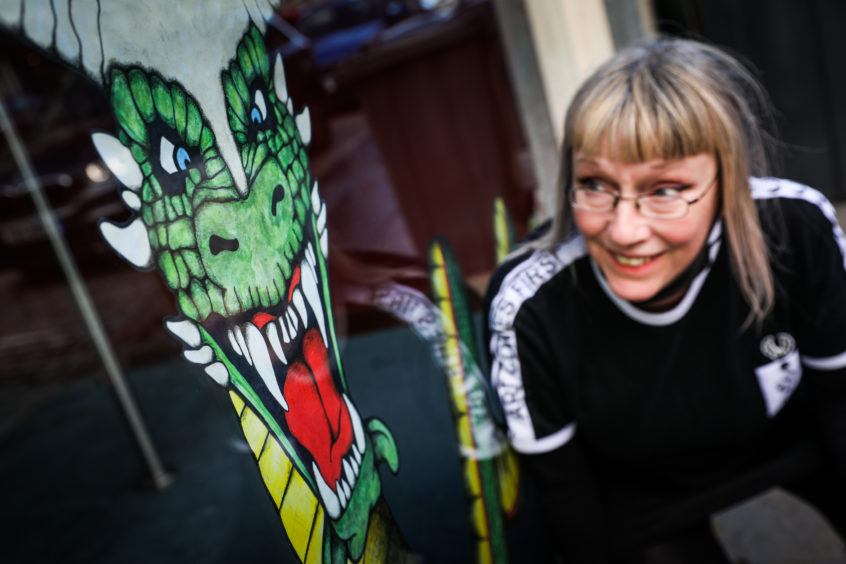 She said: "I was thinking what could cheer us up at this time and thought about a selfie dragon. Kids, and kids at heart, can stand up against it and they will have dragon wings."
She said she had been inspired by the much-loved dragon sculpture on the High Street, itself a take on the folktale about a mythical beast that killed nine maidens before being struck down.
"It's a great tale. Dundee punches above its weight with culture and stories," she added.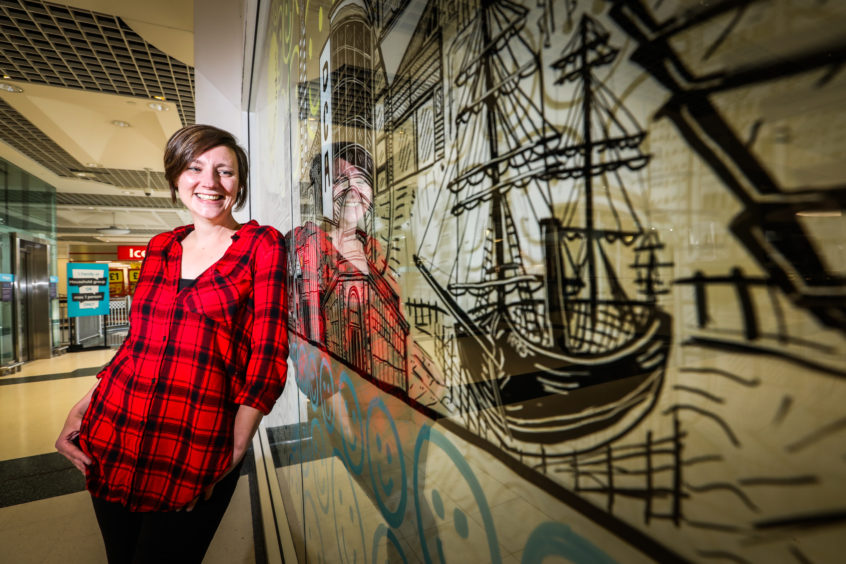 Two of the freshly-unveiled pieces can be found on Refrom Street, two on High Street, one on Castle Street and one in the Wellgate Centre.
DJCAD graduate and illustrator Pamela Scott spent 36 hours drawing Dundee landmarks in painstaking detail for her window display in the Wellgate Centre.
Her piece, Sunny Dundee Skyline, is a celebration of the landmarks and structures that make up the skyline. She hopes the project will make the city centre a more attractive place to visit again.
"It's brilliant for brightening up the shop front and also to bring people back into town. It might encourage people back to do a bit of shopping," she said.
The window project is part of a wider push to use public art to draw visitors back into the city centre.
It follows the unveiling of a colourful zebra crossing-style mural on the now pedestrianised Union Street.
The pavement on Castle Street will be decorated next with those working on the project promising "a playful route from Shore Terrace to the High Street."
Steven Rome, SNP depute convener of the council's city development committee, said the Dundee Windows scheme was "the kind of imaginative and creative project that we are starting to see brighten up otherwise unused or unloved bits of the city.
"These bold and colourful designs that celebrate local people and places are part of our recovery plan and I am sure that they will draw in visitors and locals alike to the city centre," he said.