Ugly electricity substations across Tayside could get a makeover if a pioneering Dundee mural project succeeds in beating vandals.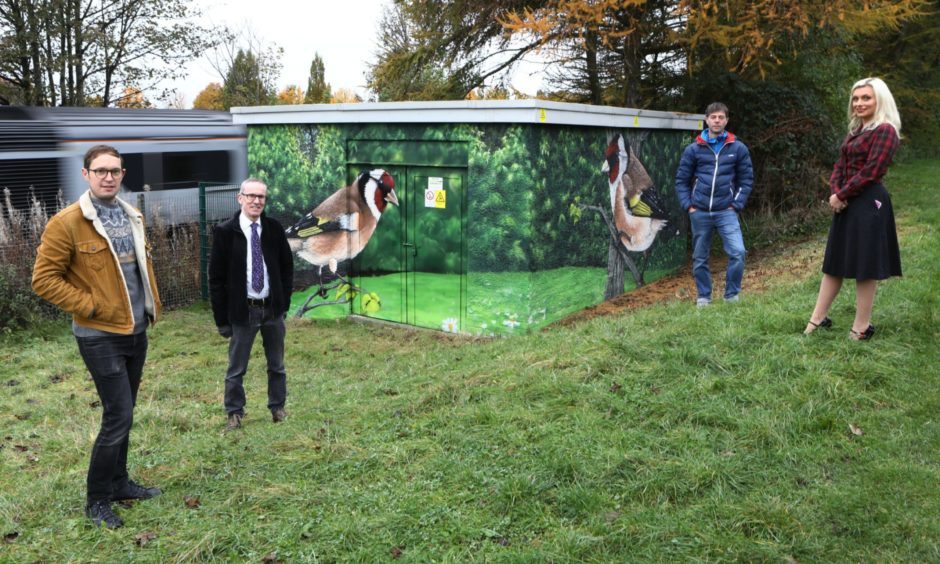 Artist Paco Graff has painted a goldfinch mural on a substation in Dundee's oldest park Magdalen Green.
Vandals have targeted the small building, close to the footbridge over the railway line, in repeated attacks.
The group behind the work, which includes community leaders, the artist and the Scottish and Southern Electricity Networks (SSEN), hope the new work will deter vandals from defacing the building in the future.
Coming to a substation near you?
SSEN customer relationship manager Samantha O'Connor said the mural was one of the first of its kind in Scotland.
"We were contacted originally by councillor Fraser Macpherson who said there had been repeated graffiti at the site and if there was anything we could do.
"He mentioned some of the great work that's been done by the local community to bring art work into the area.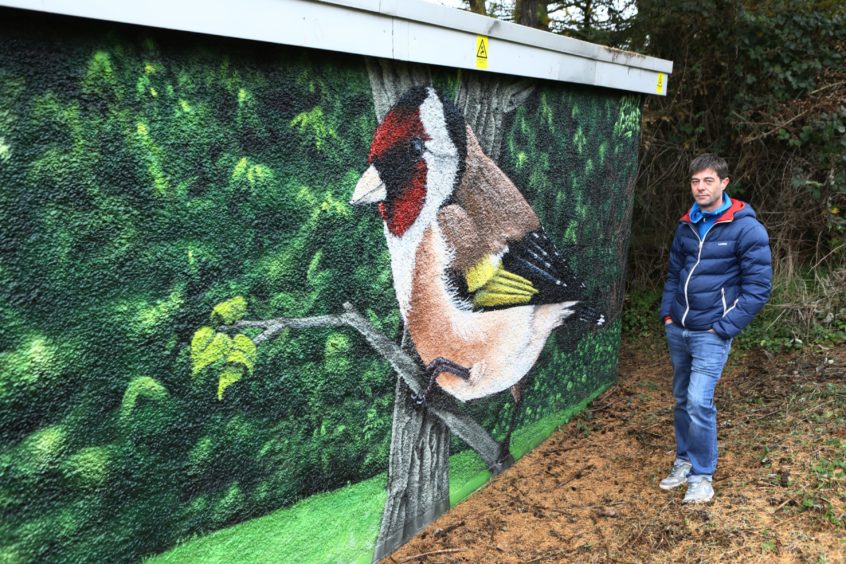 "So we quite quickly agreed. We thought this absolutely makes sense, so let's do it."
She said they were already looking at other potential sites across Dundee with substations in other parts of the north of Scotland also in the frame.
"We cover the north of Scotland. There's one in Aberdeen, but this is first one in Tayside.
"Watch this space," she said.
Why the mural could stop vandals in their tracks
Russell Pepper, who is on the West End Community Council and runs a street art project in Dundee called Open/Close, said he hoped the quality of the art work would deter future attacks.
"We think the kind of people who do this won't go over someone else's art work, especially if they know them and they are a respected artist.
"A lot of the folk who do that sort of stuff know Paco. He's a well-respected and a very good artist in the area.
"I proposed the idea to SSEN, because every time they pay for one bit of vandalism to get buffed out it costs them about six or seven hundred pounds.
"Just a bit more than that and you can pay Paco to do this and produce a piece of work that everyone in the area seems to love."
Get out the concrete jungle, says French-born artist
Paco Graff, originally from France, said he was inspired by "wildlife and garden birds."
"I find it beautiful, because it's very pretty and there's a lack of it. There's too much concrete and buildings.
"It's always good to get out of the concrete jungle and see a bit of wildlife, so that's what we've done."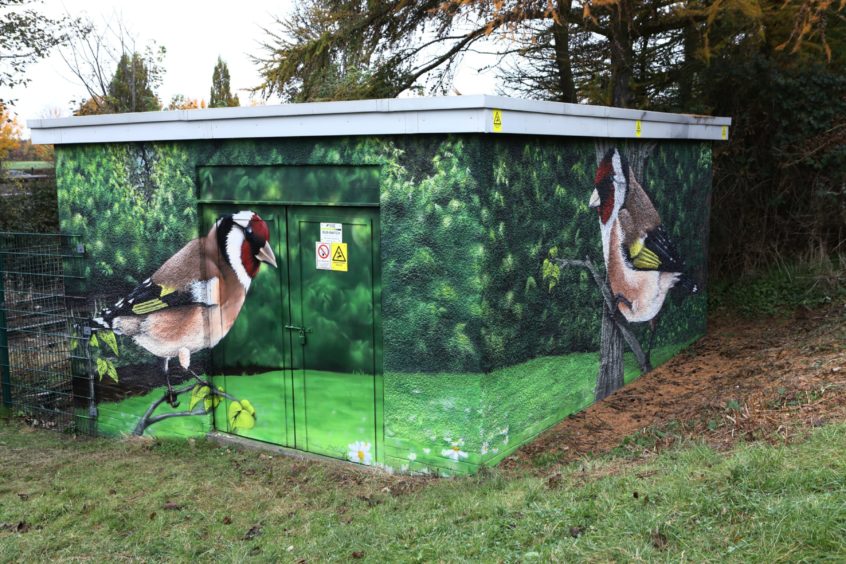 West End councillor Fraser Macpherson, Liberal Democrats, said the mural had received a positive response since it was completed earlier in October.
"There's graffiti in this area from time-to-time and doing something positive with the substation, as has been done by Paco, makes all the difference.
"The resident feedback has been fantastic, really. It has provoked a great volume of comments and absolutely entirely positive.
"People see it as a really good art initiative and absolutely transforms the look of the substation," he added.