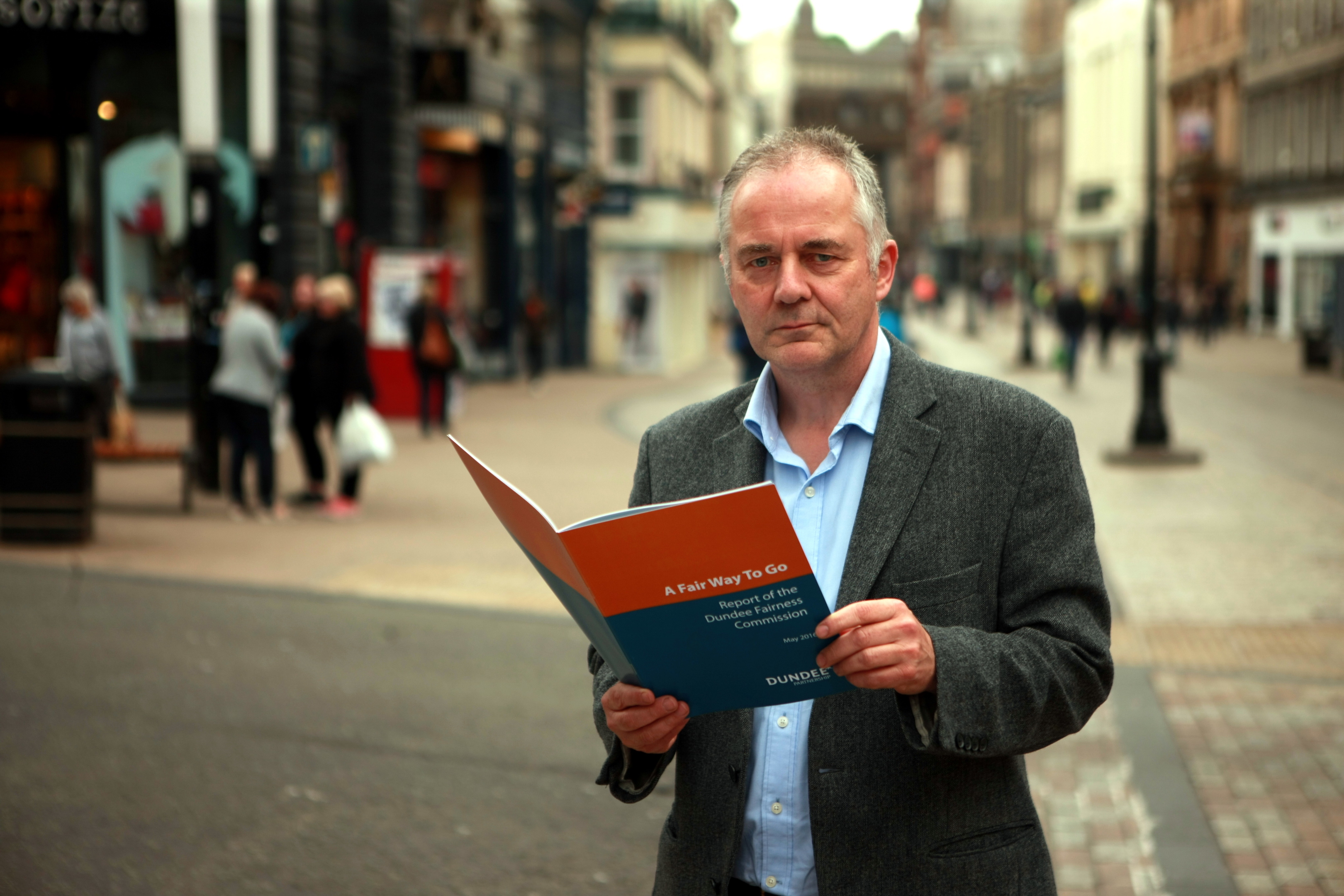 Dundee City Council representatives have reacted to stinging criticism directed at them by former housing convener Jimmy Black.
Councillor Black announced on Tuesday he would be stepping down from his role as a Coldside councillor.
Mr Black has been left frustrated by the performance of his fellow colleagues, saying: "I am pretty sure that if the voting public could see for themselves their councillors at work in the chamber they wouldn't vote for them again."
The soon to be ex-councillor also expressed frustration at what he sees as a culture of secrecy within the SNP administration.
Reacting to the widespread criticism, Labour leader Kevin Keenan said individuals are entitled to reach their own conclusions on councillor's performances, but suggested mass criticism may not be the way to bring about change.
Mr Keenan said: "The beauty of the chambers is that it is open for everyone to come along and see it for themselves.
"Jimmy has looked at trying to bring about change and has been unable to do so within his own group.
"At the end of the day, everyone will have their own opinion, but criticising everyone isn't how you bring about change."
Liberal Democrat representative Fraser Macpherson was full of praise for the Coldside councillor, but said there remains too much "political ding dong" within council meetings.
The west end councillor said: "Jimmy is someone who was an extremely good housing convener and who made a great deal of difference over the years.
"I do think that all too often there is a bit too much political ding dong, which I try to stay out of.
"My personal view is my colleagues of all political persuasions try to do their best for constituents.
"I don't think most of the work done by councillors is best exemplified in council meetings. To see a true reflection you would have to see all the work they do in their own local communities — that is where councillors are at their best."
Independent councillor Ian Borthwick, the longest-serving councillor in Tayside, said he was disappointed at Mr Black's comments regarding other councillors but he agreed with his concerns over a lack of transparency in the city chambers.
Mr Borthwick said: "I think the point he makes regarding a lack of transparency is extremely relevant and mitigates against all councillors working together on behalf of the city.
He added: "I have always had a regard for Jimmy Black and his abilities and am sorry to see him go. He made an extremely useful contribution to council activities."
Conservative councillor Derek Scott said he didn't see a need to have increased transparency from within council chambers as the public are already welcome to attend meetings.
He added: "I agree to an extent that some comments, particularly between Labour and the SNP, are puerile, but by and large I think there are far more insightful and helpful contributions made.
"I don't know if Jimmy is frustrated by the performance of his own colleagues, but everyone is entitled to have an opinion."
The Courier approached several SNP councillors for comment, but none were available.